Research Grant
Dr. Paula M. Poindexter Research Grant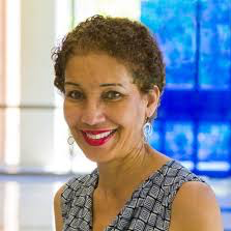 The Minorities and Communication (MAC) Division of the Association for Education in Journalism and Mass Communication is accepting applications for the inaugural Dr. Paula M. Poindexter Research Grant. The grant honors the tireless work of Dr. Paula M. Poindexter, former MAC division head and former AEJMC president. Dr. Poindexter's commitment to the division, AEJMC and the academy are invaluable.
Requirements:
Separate applications have been made for the faculty and student-only applications.


To be considered for the student grant application, investigators must be current students as of June 18, 2020. Student research applications with faculty members will not be disqualified.


All applicants must be current MAC members as of June 18, 2020. You can check your membership status by contacting AEJMC Membership Director Pamella Price at aejmcmemsub@aol.com.


Research must be related to racial minorities in the United States and communication. The term "racial/ethnic minorities" has been defined to include Latina/os, African Americans, Asian Americans, and Native Americans. Therefore, proposals examining how these groups present images, news and/or other information about themselves, as well as those examining how issues and/or perspectives related to race/ethnicity and diversity are featured in mainstream or other specialized media, would generally fall into this division's area of interest. Our division also welcomes proposals for research on teaching or pedagogy related to minorities in communication. Grant proposals employing any scholarly method of inquiry are invited.


There is no limit on the number of investigators per proposal, but each investigator cannot submit more than one proposal.


Current members of the Minorities and Communication executive board for 2019-2020 are not eligible to apply for this grant.


This year's faculty grant includes $500 in research support. The student grant includes $250 in research support. The research grant may be used to cover some or all of the cost of such scholarly expenses as archives, travel, costs for surveys and transcriptions, traveling to an archive, or paying for an online survey service or to photocopy documents.


Applications must be submitted through the form below before 11:59 p.m. Eastern Daylight Time, June 18, 2020 Late applications will not be accepted. All applications will be blind reviewed.
Submissions will be judged based on the following criteria:

Research relevance to the MAC Division
Theoretical or conceptual insight
Appropriateness of methodological approach
Overall impression and research impact
The results will be announced at the Minorities and Communication business meeting at the AEJMC annual convention in Toronto. One student and one faculty submission will be awarded funding.
Grant recipients must provide a report on how they used grant funds by July 1, 2021.
The committee reserves the right to not award a grant winner in any given year. For questions, please contact Dr. Keonte Coleman at keonte.coleman@mtsu.edu
Updated on June 4, 2020.