New York Times Report: Affluent and Black, and Still Trapped by Segregation
By John Eligon and Robert Gebeloff
(Aug. 20, 2016 | The New York Times) - Their daughter was sick and they needed family around to help care for her, so JoAnne and Maanaan Sabir took an unexpected detour.
They had spent years blowing past mileposts: earning advanced degrees and six-figure incomes, buying a 2,500-square-foot Victorian with hardwood floors. Yet here they were, both 37, moving to a corner of town pocked by empty lots, cramming into an apartment above Ms. Sabir's mother, in the very duplex that Ms. Sabir's grandparents had bought six decades earlier. Read more
The Washington Post: This couple didn't tip their Latina server. They left a hateful message instead.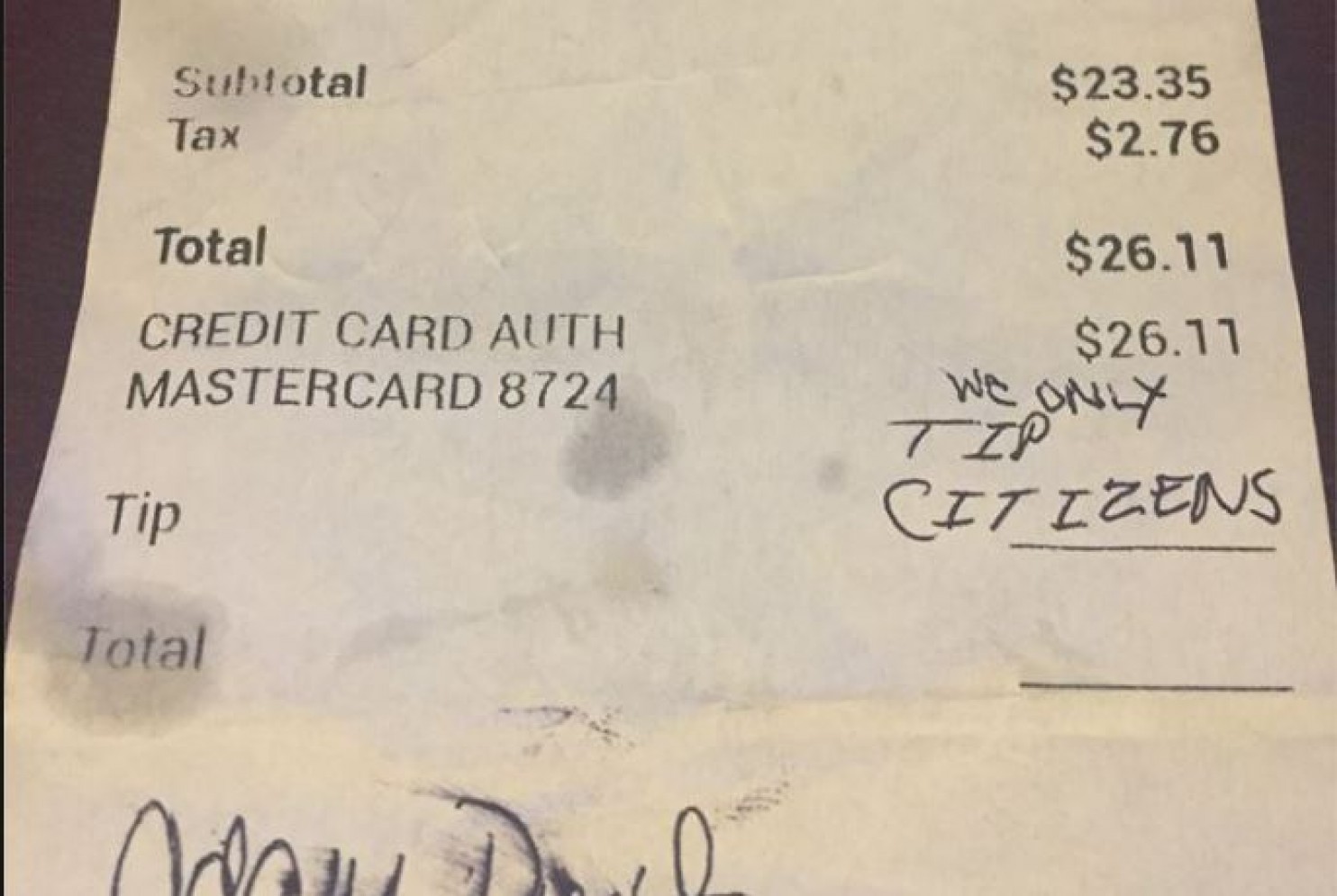 By Cleve Wootson Jr.
(Aug. 21, 2016 | The Washington Post) - The message on the receipt rattled Sadie Karina Elledge, but it made her grandfather see red.
Instead of leaving a gratuity on Monday, a couple eating at the Harrisonburg, Va., restaurant where Sadie works scrawled: "We only tip citizens."
The dig was aimed at Sadie, 18, who was born in America, but is of Honduran and Mexican descent. So, John Elledge took a photo of the grease-stained receipt left for his granddaughter and posted it on Facebook. Read more
Native Americans plan to make history in the US election
By Charlie Northcott
(Aug. 17, 2016 | BBC News) - More Native Americans are participating in the 2016 election than ever before.
Eight indigenous candidates are running for Congress, up from two in 2014. Over 90 are running for state legislatures, again exceeding previous years.