Diversity in Art & Film
Artists of Native thought and cultural identity
By Margaret Evans
Hulleah Tsinhnahjinnie was born into the Bear and Raccoon Clans of the Seminole and Muscogee Nations, and for the Tsinajinnie Clan of the Diné Nation. She has exhibited nationally and internationally over the last thirty years and claims photography and video as her primary languages. Creating fluent images of Native thought, her emphasis is art for indigenous communities.
Tsinhnahjinnie received an Eiteljorg
Fellowship for Native American Fine Art, a Chancellor's Fellowship at the University of California Irvine, the First Peoples Community Artist Award, and a Rockefeller artist in residence at the University of California Davis, Native American Studies Program. She is the director of the C.N. Gorman Museum and associate professor in the Department of Native American Studies at University of California Davis.
Her vast and various works that incorporate her personal interpretation of Native American history with a contemporary artist flare can be viewed on her web site at http://www.hulleah.com/.
Cybèle Clark-Mendes is another artist, who focuses on cultural identity in photography. Her photographs have been shown nationally and internationally. As an artist, she explores how an audience responds to certain visual cues.
Clark-Mendes received her BFA from Cornell University, and an MFA from the Rhode Island School of Design.  She was awarded a 2010 Individual Artist Fellowship from the Delaware Division of the Arts, as well as a fellowship from the New York Foundation for the Arts in 2008. Her web site that includes works from both "Wishful Thinking of Creative Nonfiction" and "Constructed Identities" can be viewed at http://www.cybele.tv/.
Spotlight
Deb Willis: African-American photography historian
By Margaret Evans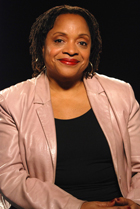 Photo Credit: World Photography Organization
According to American Photography Magazine, Dr. Deborah Willis, chair and professor of photography and imaging at Tisch School of the Arts, New York University, is one of the 100 most important people in photography. Dr. Willis is one of the nation's leading historians of African-American photography and curator of African-American culture.
Willis is a 2005 Guggenheim and Fletcher Fellow, a 2000 MacArthur Fellow and 1996 Recipient of the Anonymous Was a Woman Foundation Award. As an exhibiting photographer, some of her notable projects include Reflections in Black: A History of Black Photographers - 1840 to the Present, The Black Female Body in Photography (co-author Carla Williams), and Posing Beauty. Her newest books, titled Michelle Obama, The First Lady in Photographs and Black Venus 2010 (editor) were released in November of 2009 and March 2010 respectively. Her work can be viewed on her website.
Spotlight: Wing Young Huie
By Margaret Evans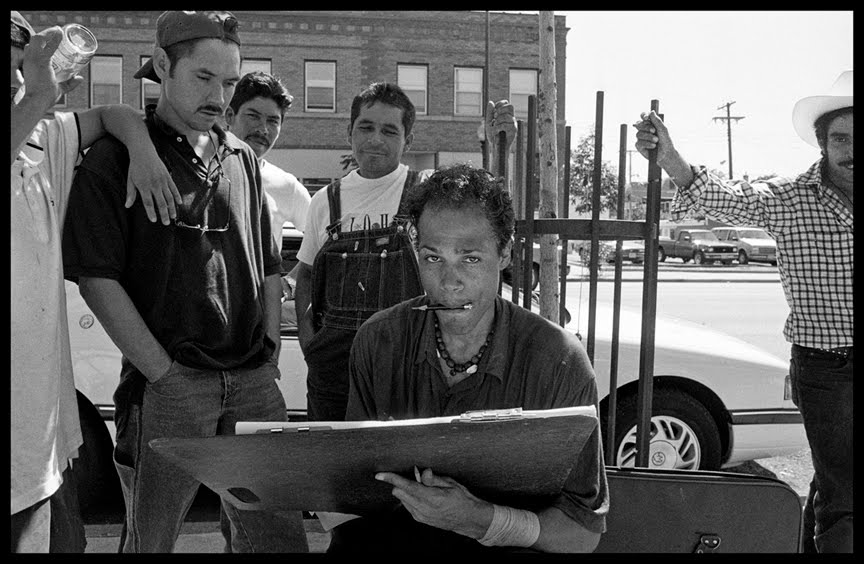 Wing Young Huie's many photographic projects document the dizzying socioeconomic and cultural realities of American society, much of it centered on the urban cores of his home state of Minnesota. Whether in epic public installations or international museum exhibitions, he creates up-to-the-minute societal mirrors of who we are. Explore Wing Young Huie's photographic project.
VISUAL ART | DIVERSITY


Kip Fulbeck: A visual artist focusing on multicultural awareness

By Margaret Evans
(April 26, 2013) - Kip Fulbeck: Photographer, Film Maker, Performance Artist originates from California where he currently lives and teaches at UC Santa Barbara. Fulbeck is a pioneer in the area of mixing visual art media to address issues concerning multicultural awareness.

Fulbeck's work explores identity politics. His own mixed race and ethnic background is Cantonese, English, Irish, and Welsh. He is the author of several visual books including Mixed: Portraits of Multiracial Kids; Part Asian, 100% Hapa; and Permanence: Tattoo Portraits, as well as the director of a dozen short films including Banana Split and Lilo & Me.

In recognition for Fulbeck's work promoting multiracial awareness, he was awarded the inaugural Loving Prize at the 2009 Mixed Roots Film & Literary Festival and also named a Cultural Pioneer at Harvard University. His work can be explored on his web site.

Click here to see explore information about more diveristy videos/films
Page last updated on June 26, 2013