"Tyrus Wong, 'Bambi' artist thwarted by racial bias, dies at 106"
By Margalif Fox

(Dec. 30, 2016 | The New York Times) - When Walt Disney's "Bambi" opened in 1942, critics praised its spare, haunting visual style, vastly different from anything Disney had done before.
But what they did not know was that the film's striking appearance had been created by a Chinese immigrant artist, who took as his inspiration the landscape paintings of the Song dynasty. The extent of his contribution to "Bambi," which remains a high-water mark for film animation, would not be widely known for decades. Read more.
---
'O'Reilly Factor' Chinatown segment called racist by lawmakers, Asian American journalists

By Sheryl Estrada

(Oct. 7, 2016 | DiversityInc.) - Bill O'Reilly, host of Fox News' "The O'Reilly Factor," is receiving backlash for a segment of his show where correspondent Jesse Watters traveled to New York City's Chinatown to essentially perpetuate racist stereotypes.
O'Reilly prefaces the "Watters' World" segment by saying, "In the first presidential debate, China was mentioned 12 times, mostly in a negative way, especially by Donald Trump. So we sent Watters down to New York's Chinatown to sample political opinion."
The segment then opened with stereotypical Chinese music, foreshadowing the intention of the interviews and the offensive direction it would take. Read more


---
Asian American Public Relations practitioners' perspectives on diversity
By Jing Qiu & Nancy Muturi
(May 4, 2016 | Howard Journal of Communications) - Shifting demographics in the United States imply growing diversity in the marketplace and create unprecedented demand for professionals capable of communicating strategically with diverse publics. In spite of diversity efforts in mass communication, public relations faces difficulties in attracting ethnic minorities. This study explores this lack of diversity through the lens of Asian American public relations practitioners in the United States, a population that is underrepresented in the field of public relations despite being the fastest growing ethnic group in the United States. Click here to access this article. Click here to read the article.


---
Will Asian American political influence grow as voting population doubles?
(May 14, 2015 | DiversityInc.) - There are currently 5.9 million voters of Asian-American descent. And according to a report from the UCLA Center for the Study of Inequality and the Asian Pacific American Institute for Congressional Studies, that number will double to 12.2 million by the year 2040.
The rapid increase in population will bring up new questions and challenges for political parties and governing bodies as electorate power is expected to rise along with Asian-American populations.


---
Finally a movie that captures what it's like to be Asian American
By Elaine Teng
(Dec. 2, 2014 | New Republic) - Over the last few decades, American television and film have opened up, so much so that my colleague Esther Breger recently argued that TV is more diverse than it's ever been. But the one group that's still notably absent is Asian Americans. The Asian-American family hasn't been the subject of a sitcom since Margaret Cho's "All-American Girl" was canceled after disastrous reviews 20 years ago. Read more


---
The real problem when it comes to diversity and Asian-Americans
By Jack Linshi
(Oct. 14, 2014 | Time) - It was 1987 when Virginia Kee, then a 55-year-old a high school teacher in New York's Chinatown, said the above words. She was one of several Asian-Americans who discussed the perception of their race for TIME's cover story, "Those Asian-American Whiz Kids." The cover story would elicit small-scale Asian boycotts of the magazine from those who found offensive the portrait of textbook-clutching, big-glasses brainiacs. To them, the images codified hurtful beliefs that Asians and Asian-Americans were one-dimensional: that they were robots of success, worshippers of the alphabet's first letter, study mules branded with their signature eyes. Read more


---
John Cho reflects on his career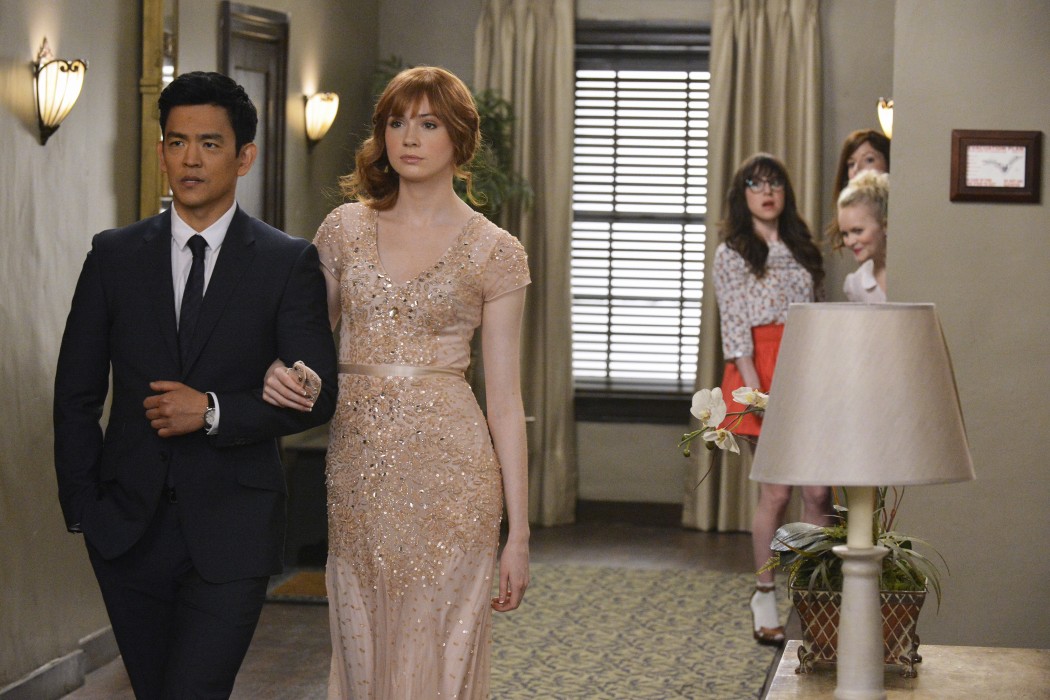 (Sept. 22, 2014 | Center for Asian American Media) - Actor John Cho is the male lead in the new ABC sitcom Selfie, a modern take on the Pygmalion/My Fair Lady story. Cho plays Henry Higgins, a marketing guru who is convinced by a self-absorbed Eliza Dooley (played by Karen Gillan) to remake and rebrand her. The show begins airing on ABC Tuesday, September 30, and the pilot episode is already available on Hulu. Read more


---
20 years later, Margaret Cho looks back on 'All-American Girl'
By Michelle Woo
(Sept. 15, 2014 | KoreAm) - In the history of network television, '90s sitcom All-American Girl faded in and out faster than a thumbprint on a Hypercolor T-shirt. But for people who looked like me, it was monumental.
On the evening of September 14, 1994, Asian Americans from coast to coast sat in front of their TV sets and held their breath as the opening credits appeared and a spunky Margaret Cho walked down a staircase in a ripped denim jacket and feathered bangs, while talking like a Valley Girl on a Zack Morris-style cordless phone. Collectively, we murmured to ourselves, "Please don't let this show suck." Read more


---
How 'Ching Chong' became the go-to slur for mocking East Asians
By Kat Chow
(July 14, 2014 | NPR) - When Kwok-Ming Cheng went to a Whole Foods in New York City to pick up some pre-ordered sandwiches over the Fourth of July weekend, he wasn't expecting to get tapped with a new nickname. Read more
The yellowface of "The Mikado" in your face
By Sharon Pian Chan
(July 13, 2014 | The Seattle Times) - Remember when someone pranked a San Francisco TV station into reporting that the names of the Asiana plane crash pilots were "Captain Sum Ting Wong" and "Wi Tu Lo"? Read more
From India to the U.S.: Shreeja Sharma's path to Desi 1170AM
By Lauren Seward
(April 24, 2014 | New America Media) - If someone had told her during her college years that she would end up as one of the most recognizable voices in the Bay Area's Indian radio scene, Shreeja Sharma would have shaken her head and waved the thought away. Read more
"#HowIMetYourRacism"
By Albert Lin
(Jan. 22, 2014 | DiversityInc.) - The hit CBS show How I Met Your Mother hoped to wrap up its ninth and final season on a high note, but it is meeting with charges of racism after Monday's episode had three of its leads act in "yellowface."
The episode featured Jason Segel's character recounting a (phony) trip to Shanghai to train with three masters in the art of slapping. The problem? The three masters were white costars Cobie Smulders, Alyson Hannigan and Josh Radnor dressed in Asian garb; Radnor also sported a particularly offensive Fu Manchu mustache. Read more
Poverty, cultural barriers haunt desi youth
(Jan. 15, 2014 | Voices of NY via Desi Talk ) - A new study draws a troubling picture of the plight of South Asian youth in New York City, 25 percent of whom are living below the federal poverty level. Many more face bullying in schools and cultural barriers at home.

Writing in Desi Talk, Ela Dutt notes that findings of the study, "New York City South Asian Youth: Critical Mass, Urgent Needs," contrast with the widely held view of South Asians as a model minority with above average national incomes and education. Read more
Asian Americans in magazine advertising: Portrayals of the ''Model Minority''
Charles R. Taylor, Stacy Landreth and Hae-Kyong Bang, Journal of Macromarketing 2005 25: 163.
Prior studies of portrayals of Asian Americans in advertising have found limited representation and portrayals that are skewed toward technology-based products, business and science magazines, and business settings and relationships. This article examines current Asian American portrayals.
Findings indicate that, despite improved representation, stereotyped portrayals persist. The "model minority" stereotype, which suggests that Asian Americans are hardworking, technologically savvy, business oriented, successful, and well assimilated, is clearly reflected in advertising portrayals. Portrayals of Asian Americans in family and social contexts are seldom seen. Moreover, even magazines with high Asian American readership reflect the same stereotypes.
Contributed by Cheri Cannon, LSU Manship School Master's Student
It's not about the game: Don Imus, race, class, gender and sexuality in contemporary media (by Cheryl Cooky et. al., 2010, Sociology of Sport Journal, 27, 139-159.)
Using intersectionality and hegemony theory, we critically analyze mainstream
print news media's response to Don Imus' exchange on the 2007 NCAA women's
basketball championship game. Content and textual analysis reveals the following
media frames: "invisibility and silence"; "controlling images versus women's
self-definitions"; and, "outside the frame: social issues in sport and society."
The paper situates these media frames within a broader societal context wherein 1)
women's sports are silenced, trivialized and sexualized, 2) media representations
of African-American women in the U. S. have historically reproduced racism and
sexism, and 3) race and class relations differentially shape dominant understandings of African-American women's participation in sport. We conclude that news media reproduced monolithic understandings of social inequality, which lacked insight into the intersecting nature of oppression for women, both in sport and in the United States.
Contributed by Lauren F. Myers, LSU Manship School Master's Student
A fed-up actress says 'Screw You, Hollywood' and challenges stereotypes
By Carolyn Silveira
This actress' intense truth-telling moves me nearly to tears at 2:00, and she's not even acting. She really shocks me at 2:30. And by 2:50, I start getting inspired as hell. Click here to watch the video
Asian bar crawl in San Diego: Groups call it "sexist and racist"
By Michael Chen
(Sept. 22, 2013 | ABC 10 News) - Organizers call it a celebration of Asian culture, while others call it racist. The event, which takes place Sunday, is dubbed San Diego's one and only Asian bar crawl and costume party. Read more
High-skilled Asian immigrants as "benchmark of achievements"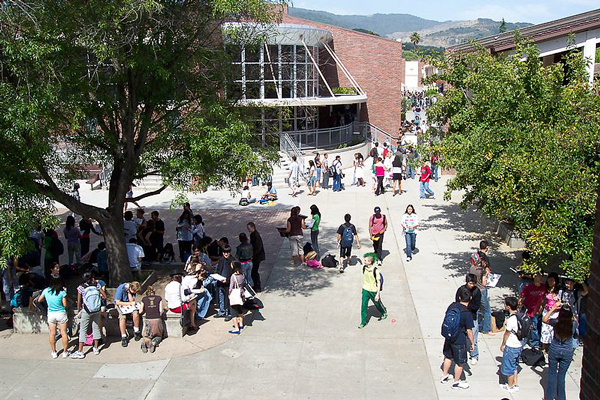 By Brooke Donald
(Sept. 23, 2013 | Stanford News) - Silicon Valley has seen a large wave of immigration, and now has one of the highest per-capita populations of foreign-born residents in the United States. Social scientists have given a lot of attention to how immigrants have adjusted to their new home and how they do – in education, work and economic status – compared to the U.S.-born population. Read more
Pew research vs. Asian Americans
By Julia Huang | The Huffington Post
(April 4, 2013) - Recently, some legitimate questions have been raised about The Pew Internet and American Life Project's new "Demographics of Social Media Users" study for failing to include Asian-Americans. Unfortunately, Pew's response has only highlighted the glaring problem that for 20 years Asians have been regularly excluded from all of their research studies, not just this latest one on digital aptitude. Read more
Asian-American Article:
UC Irvine Asian-American frat's awful blackface video as bad as it sounds
Beyond the Bad and the Ugly: Stereotypes and Asian American Pop Culture - A Summit at the Japanese American National Museum (March 23, 2013) in Los Angeles, CA.
This event brings together artists, academics, advocates and critics for a candid discussion of negative and distorted images of Asians in U.S. popular culture — and how to address, erase or subvert them. More info here
Event Coverage: Check out the updates from Asian-American media festivals in San Francisco
Dosa Hunt CAAMFest 2013 Trailer (Source: CAAMChannel)
By Vincent Pham
(March 19, 2013) - CAAMFest has started and will continue until March 24, 2013. Formerly known as the San Francisco International Film Festival, CAAMFest is one of the largest Asian and Asian American-themed media festivals in the United States and is sponsored by the Center for Asian American Media (CAAM). Click to get more updates
'Make Me Asian' app removed from Google Play store
By Gene Demby
(Jan. 17, 2013 | NPR) - American Idol accused of racism? That's what nine Black former contestants claim—and they plan to file a discrimination lawsuit against American Idol for trying to improve show ratings by exploiting Blacks.
The "Make Me Asian" app let users alter photos to turn faces into stereotypical Asian caricatures —- think Fu Manchu-style mustaches and rice paddy hats. Its creator, "KimberyDeiss," developed similar apps, like Make Me Indian, . . . Read More