Lenny Henry is right about quotas for ethnic minorities in TV and film
By Isobel Mascarenhas-Whitman
(July 25, 2014 | The Guardian) - Broadcast executives are perplexed by the figures that Lenny Henry has recently exposed. But as an emerging Black Asian and minority ethnic filmmaker, I'm under no illusion as to why ethnic minority employment in television and film production has dropped by 30% in the last six years. Read more

NYC's 'Poor Door' Phenomenon: Separate Entrances for Low-Income Residents
By Albert Lin
(July 25, 2014 | DiversityInc.) - New York City has approved a developer's plan to build a luxury apartment building with a separate entrance for tenants living in its affordable-housing units. Read more.


Feed a Child apologizes for "Racist Ad" featuring black boy being fed like a dog
By Julissa Catalan
(July 15, 2014 | DiversityInc.) - South African humanitarian organization Feed a Child has issued a formal apology following backlash against a recent TV commercial. The ad features a wealthy white woman feeding a young black boy as if he were a dog. Read more
New NPR chief vows to foster diversity
By Elizabeth Jensen
(June 29, 2014 | The New York Times) - When Jarl Mohn takes the helm as NPR's chief executive on Tuesday, he will call on lessons learned from public radio in Los Angeles to address what he says is one of NPR's most pressing priorities: increasing its reach into communities of color. Read more

On creating a race beat
By Erika Allen
(July 8, 2014 | The New York Times) - Six months ago, Tanzina Vega began to report on a newly created beat about race and ethnicity in America for the National desk. Read more

Sirius XM radio fires a host of 'Opie & Anthony' over racist Twitter posts
By Ben Sisario
(July 6, 2014 | The New York Times) - Sirius XM, the satellite radio broadcaster, fired one of its most prominent talk-show hosts last week over a series of comments on Twitter that included racist and sexist language. Read more


Apple releases new emoji . . . still no diversity
By Chris Hoenig
(June 28, 2014 | DiversityInc.) - Apple is set to make an additional 250 emoji available to smartphone users, but despite petitions calling for diversity among the human icons–and Apple's promise to increase the diversity among its emoji faces–faces of Black men, women, boys and girls are not among the update. Read more

Student loan agency apologizes for insensitive tweet
By Chris Hoenig
(June 26, 2014 | DiversityInc.) - The Free Application for Federal Student Aid (FAFSA) is apologizing after sending out an insensitive tweet that mocked "poor" college students. Read more

Workplace diversity: Google vs. Yahoo!
By Elise Hu
(June 17, 2014 | NPR) - Yahoo has responded to the years-long calls for tech companies to disclose their staffs' gender and racial breakdowns. The numbers released Tuesday show its workforce, like much of the tech industry, is dominated by white and Asian males. In its post releasing the data, Yahoo explained its reasoning. Read more


Delta's insensitive tweet and the importance of cultural competence
By Chris Hoenig
(June 18, 2014 | DiversityInc.) - Delta Airlines apologized for an insensitive tweet it sent out in celebration of the United States' 2-1 victory over Ghana in its opening game of the 2014 FIFA World Cup. Read more


The racism beat: How a writer/reporter feels writing about hate issues
By Cord Jefferson
(June 9, 2014 | Medium) - When beginning any career, it's important to highlight the experiences and skills you bring to the table that others can't. For some marginalized writers, that means being direct about the fact that your personal perspective as a woman or homosexual or African American—or all three—will occasionally be perceived as refreshing in an industry so dominated by straight white men. Read more


Update: June 11, 2014

What you can do differently to hire and promote people with disabilities
By Barbara Frankel
(June 3, 2014 | DiversityInc.) - More than 50 million people in the United States have an Americans
With Disabilities Act (ADA)–defined disability, yet only a tiny fraction promoted. Read more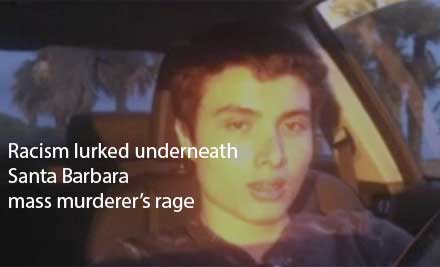 NAM launches fellowship on aging
(June 10, 2014 | New America Media) - Journalists can now apply for the 5th annual Journalists in Aging Fellows Program offered by New America Media (NAM) and the Gerontological Society of America (GSA). We invite both ethnic media and general-audience reporters to apply by July 1, 2014. Read more


Mandela screenwriter says 12 years of slave 'sucked up all the guilt about black people'
By Julissa Catalan
(June 6, 2014 | DiversityInc.) - Mandela: Long Walk to Freedom screenwriter William Nicholson made some controversial remarks while explaining why he believes his film didn't receive the acclaim he was anticipating. While speaking to an audience at the Hay Festival in Wales, Nicholson blamed the success of Steve McQueen's 12 Years of Slave for essentially overshadowing Mandela, saying: "It didn't get Oscars. 12 Years a Slave came out in America and that sucked up all the guilt about Black people that was available." Read more

CCEM awarded New York ethnic media journalists
(June 5, 2014 | Voices of NY) - Nearly 200 people gathered at the City University of New York Graduate School of Journalism the evening of June 5 to celebrate the thriving community and ethnic media in the New York City area. More than 25 Ippies awards were distributed to honorees in this community of more than 300 media outlets, showcasing the excellent journalism produced by non-mainstream media. Read more


Google admits that its workforce lacks diversity
(May 29, 2014 | Maine Sunday Telegram)- Google has had more trouble diversifying its workforce than its computer scientists have had writing programs that respond to search requests in the blink of an eye or designing cars that can navigate traffic without a human behind the wheel. Read more


Supreme Court strikes down Florida law on intellectually disabled death row inmates
(May 27, 2014 | The Washington Post) - The Supreme Court gave greater protection Tuesday to death row inmates seeking to prove they should not be executed because they are intellectually disabled, and it ruled that laws such as those in Florida and Virginia are too rigid. Read more

"Happy in Tehran" video spurs harsher censorship
By Rick Gladstone
(May 23, 2014 | The New York Times) - The judicial authorities in Iran appeared to harden their clampdown on expression Friday, moving to block Instagram, imprisoning the director who made the now-famous Iranian version of the Pharrell Williams "Happy" video and warning women to comply with a police campaign on the proper wearing of mandatory headscarves. Read more
Related Stories:
Director of 'Happy in Tehran' video is reportedly freed (New York Times | May 29, 2014)
Pharrell, Iranian president not happy over the arrest (New York Post | May 21, 2014)



Exhibit on ethnic media tells Arab American news story
By Natasha Dado
(May 24, 2014 | The Arab American News via New America Media) - A new exhibit at the Newseum in Washington D.C. tells the story of The Arab American News (TAAN), as a pioneer newspaper serving Arab Americans. Read more

New Multicultural Coalition takes on inequities in California schools
(May 29, 2014 | New America Media) - As new data on California's educational inequities mounts, a statewide multicultural coalition is forming to push for legislation that would address disparities in K-12 schools and the state's universities. Read more


Youth bullying trends in the United States: Research and data
By Justin Feldman
(May 19, 2014 | Journalist's Resource) - Youth bullying has become a high-visibility issue of concern for school districts and public officials in recent years. A majority of states now have anti-bullying laws on the books and the White House launched its first anti-bullying campaign in 2011. Read more

Property taxes key to solving housing, inequality crises
By Lucas Anderson
(May 16, 2014 | City Limits) - Last week, Mayor de Blasio released an affordable housing plan that seeks, through a variety of subsidies, incentives and mandates, to create or preserve 200,000 units of affordable housing over the next ten years. Read more


Macklemore insists costume was 'Random Disguise', not anti-semitic
By Julissa Catalan
(May 21, 2014 | DiversityInc.) - Wearing a prosthetic nose, fake beard and black wig, rapper Macklemore took the stage for a surprise performance in Seattle on Friday night (May 16, 2014), causing concertgoers, media and even fellow celebrities to accuse him of wearing an anti-Semitic costume. Read more


Where are schools most segregated?
By Chris Hoenig
(May 19, 2014 | DiversityInc.) - The South is no longer the hub of school segregation, according to new research. In fact, it's actually home to the least segregated schools. Read more

Holder confronts racial issues in address as White House puts discrimination at the fore
By Scott Wilson and Sari Horwitz
(May 17, 2014 | The Washington Post) - The Obama administration has entered an unexpected, unpredictable debate over the nation's racial progress, warning in several events last week that much work remains to be done. Read more


UNITY Journalists for Diversity congratulates Dean Baquet
(May 15, 2014 | UNITY Journalists for Diversity) -
UNITY Journalists for Diversity congratulates Dean Baquet on becoming the first African-American executive editor of The New York Times.Read more


The unbearable whiteness of liberal media
By Gabriel Arana
(May 12, 2014 | The Prospect) - On the staff of The American Prospect, I'm the only member of an ethnic minority. That's not because I bring all the variety the magazine needs, or because the editors don't think diversity is valuable. Everyone on the masthead of this liberal publication is committed to being inclusive—not just of racial and ethnic minorities but of women; gays, lesbians, and transgender people; and the poor. Read more
Have we abandoned the goals of Brown v. Board of Education?
By Kyla Carvert
(May 16, 2014 | PBS Newshour) - When 17-year-old Jessica Black walks to school, the neighbors she sees mirror her city's diversity. There are white, Asian, black and interracial families living on her block, which sits at the Northern tip of Washington, D.C. But at Calvin Coolidge High School, where she is a senior this year, the tableau is different. Read more
— MSNBC's "offensive" Cinco De Mayo segments spark anger from Latino, Hispanic advocates
— Then MSNBC apologizes
— Fox News mixes up footage of grieving Asians

Dissident journalist held ahead of Tiananmen anniversary
By Chris Buckley
(May 7, 2014 | The New York Times) - An outspoken Chinese journalist who was jailed after the armed crackdown of 1989 has been detained in Beijing on charges of obtaining and leaking a confidential Communist Party document, a state-run news agency reported on Thursday. The report said the journalist, Gao Yu, had admitted to the crime and was "willing to accept legal punishment." Read more


Evidence Of racial, gender biases found in faculty mentoring
By Shanker Vedantam




NBA bars Clippers owner Donald Sterling for life
(April 29, 2014 | New York Times) - The National Basketball Association on Tuesday handed a lifetime ban to the longtime Los Angeles Clippers owner Donald Sterling, an extraordinary step in professional sports and one intended to rid the league of Mr. Sterling after he was recorded making racist comments. Read more
Related story:
Donald T. Sterling is no aberration (New America Media)


Mixed views of gentrification's threat in East New York
By Gerard Flynn
(April 17, 2014 | Brooklyn Bureau) - Perhaps it was because of the Presidents' Day holiday or the freezing temperature that the northern streets of East New York were almost deserted one recent Monday. Whatever the reason, the words of Travis Williams carried for much of the block, having spotted a white reporter talking to a neighbor. Read more
Pew survey: "Poor, less educated and female" are pessimistic about tech advancement
By Andrea Peterson
(April 18, 2014 | The Washington Post) - A recent Pew Research survey showed that about one-third of Americans think that technological advances will make lives worse. Who are these dystopians? They're more likely to be poor, less educated, and female. Read more
In the Dark: Hate crimes go unreported, unnoticed
(April 15, 2014 | WKU Herald) - Michael McKay Nick Gilyard doesn't walk by himself at night anymore. What happened to the Miami senior two weeks ago may have been classified as a hate crime, according to KRS 532.031. The state statute makes the acts of aggression against a person "intentionally because of race, color, religion, sexual orientation or national origin" a felony. Read more
Former President Jimmy Carter on race & gender inequality
By Julissa Catalan
(April 14, 2014 | DiversityInc.) - "We're pretty much dormant now," Carter said. "We accept self-congratulations about the wonderful 50th anniversary — which is wonderful — but we feel like Lyndon Johnson did it and we don't have to do anything anymore."
Former President Jimmy Carter gave an inspirational speech this Tuesday during a 50th anniversary celebration of the Civil Rights Act in Austin, Texas. Read more
Color Blind
By Jamelle Bouie
(April 7, 2014 | Slate.Com) - If I were outlining a racial history of the Obama administration, it would begin with policy: A housing collapse that destroyed black Americans' wealth; a health care law attacked as "reparations" and crippled by a neo-Calhounite doctrine of "state sovereignty" . . . Read more