A panel discussion on race covergae in America
(Jan. 26, 2015 | C-Span) - The National Press Club and the Capital Press Club jointly hosted a "timely" panel discussion on "Race Coverage in America" last week in Washington D.C. Click here to watch the discussion. Read more
Related Story
The Media vs. the Movement: 3 Ways the 'New York Times' Completely Misunderstands #BlackLivesMatter and Movements in General
---
Plugger Publishing : A website to help students learn about the civil rights movement
Garret Mathews, retired from writing the metro column for the Evansville, Ind., Courier & Press maintains a website based on oral history about
the civil rights movement www.pluggerpublishing.com.
Selma Director's MLK Day message: "Don't be 'color-blind'"
By Aaron Couch
(Jan. 18, 2015 | The Hollywood Reporter) - "We need to expand our minds to appreciate our differences. To be color-blind, is not a thing I don't think that one should boast about," she said. "See color and celebrate it. See our differences and celebrate it. When somebody says to me, 'I'm color-blind. I don't see color,' I'm thinking 'You're missing out on a lot of beautiful colors.'" Read more
Related story
Glenn Beck: It's "Critical" that Americans see 'Selma' (The Hollywood Reporter | Jan. 13, 2015)
---
DiversityInc.: Oscar snubs Selma
By Julissa Catalan
(Jan. 16, 2015 | DiversityInc.) - Many were shocked Thursday morning when the nominations for the 2015 Academy Awards were announced and the critically acclaimed film Selma was shut out of almost every anticipated category. Read more
Related Story
This will be the whitest Oscars since 1998
---
Journalists' biases must be part Of frank conversation on race
By Karen Turner
(Jan. 15, 2015 | Maynard Institute) - Every January when I offer my online course, "Race and Racism in the News," I ask students to list and briefly analyze media coverage of their three most important race-related stories from the previous year. When they do this exercise this month, they will have a plethora of stories from which to choose. Read more
---
The New York Times' changing racial labels
By Lene Bech Sillesen
(Jan. 5, 2015 | Columbia Jounalism Review) - Nicholas Subtirelu, a PhD student in linguistics at Georgia State University, was thinking about his own generation's rejection of once-acceptable racial labels when he decided to study the changing use of those labels in journalism. More specifically, how racial labels have changed in The New York Times between 1851 and 2014, which is the timespan of the Times' online Chronicle tool that allowed Subtirelu to track the paper's historical usage of various word. Read more
---
One tweet perfectly sums up the big problem with how we talk about terrorism
By Elizabeth Plank
(Jan. 7, 2015 | World.Mic) - If a terrorist attack took place right here in the U.S., wouldn't it be a national story? Terrorism may be defined as "the use of violence and threats to intimidate or coerce, especially for political purposes," but if you asked most people, the term conjures one image: brown people with beards and bombs. Nothing has made that profoundly racist misunderstanding clearer than the news coverage of two violent attacks that happened within roughly 24 hours. Read more
---
Facts on ethnic elders: Old & poor in tech city--a hard look at poverty
By Paul Kleyman
(March 11, 2014 | New America Media) - San Francisco is gaining national attention for its tech boom—its post-recession economic recovery as technology firms like Twitter and Microsoft's Yammer move into the Central City area. But the district's rising tide of prosperity and high-tech youth is driving up rents and other costs for the city's elder ghetto, an area that long has been affordable for very low-income, often ethnic seniors. Read more
---
Why conservatives and liberals are united on Eric Garner case
By Husna Haq
(Dec. 4, 2014 | Christian Science Monitor) - Reaction to the grand jury decision in Ferguson, Mo., not to indict police officer Darren Wilson largely divided Americans along racial and political lines, ripping open a chasm between conservatives – many of whom supported Mr. Wilson's testimony and the decision – and liberals, who saw the incident as an example of police brutality and racial injustice. Read more
---
"Saturday Night Live" cuts uncomfortable Ferguson sketch for time
By Joanna Rothkopf
(Dec. 8, 2014 | Salon.Com) - "Saturday Night Live's" greatest moments have been those when the show's writers and actors refuse to abide by what is popularly considered fair game for comedy, venturing into the unsullied terrain of the uncomfortable and too-soon. Read more
---
Social media reacts to the Ferguson grand jury verdict
By Yesha Callahan
(Nov. 25, 2014| TheRoot.Com Blog) - There are times when you have the feeling that justice will prevail. That slither of hope thickens to the point where you actually believe that just once, things will work out the way they're supposed to. Unfortunately, that wasn't the case last night on social media as people eagerly awaited the grand jury decision in Ferguson, Missouri. Read more
---

Twitter usage of the N-word spiked 316% around Ferguson ruling
By Gabriel Bell, EJ Fox
(Nov. 25, 2014 | Vocativ) - As you might have grasped from other stories coming out after the Grand Jury let Darren Wilson off the hook for shooting Michael Brown, people on social media can be pretty awful. But here we've mapped out a singular spike in awfulness. Read more
Related stories :
NFL Saints' Benjamin Watson's moving Ferguson reflection goes viral

CNN investigates Michael Brown autopsy assistant now, after months of using him as an expert (Nov. 29, 2014 | Daily Caller)
---
The Daily Show - Race/Off
---
Ferguson decision shows the brutality of racism
By Serene Jones
(Nov. 24, 2014 | Time) - It was with sadness and growing anger that many in our community at Union Theological Seminary in the City of New York took in today's news out of Missouri. While we cannot claim to know all that led to the decision, we are deeply concerned about all it implies about our nation and the violence that lives with us. Read more
Related Articles & Resources:
Poll finds racial divide over Wilson charges (Source: CNN Politics)
Ferguson Storm Brewing? When Media Began Twisting Death into Political Points (TheWrap.Com)
Readings and resources: Fergusion, Mike Brown and White Privilege (Source: Karen House)
TheRoot.Com is tracking public reaction of the verdict through #FergusonTheRoot
---
Civil rights icon Ruby Bridges: America is divided by race again
By Cain Burdeau
(Nov. 14, 2014 | The Grio via AP) - Civil rights pioneer Ruby Bridges says America today looks a lot like the world she helped break apart 54 years ago: A nation with segregated schools and racial tension. Read more
---

Jon Stewart argues with Bill O'Reilly about white privilege
By Daryl Hannah
(Oct. 20, 2014 | DiversityInc.) - The only thing more ridiculous than denying white privilege is watching two white millionaires debate it on national television. But that was the case on Wednesday when FOX News host and author Bill O'Reilly ostensibly stopped by The Daily Show to discuss his latest book, Killing Patton. Only instead of a polite exchange about the history of World War II General George Patton, the conversation immediately turned to the existence of white privilege. Read more


A student newspaper editor writes a column to acknowledge his "missteps" in covering a diversity topic
By Chandler Rome | The Daily Reveille Editor
(Nov. 7, 2014 | LSU Reveille) - I have one of my favorite quotes scribbled in green marker on my office whiteboard. "The only thing you deserve is what you earn," Iowa wrestling coach Tom Brands once told his team after a tough meet. His words are how I try to live my life, run my newspaper and project my career. In managing The Daily Reveille, my mantra is the same as Brands' — work as hard as I can to earn your trust. Read more

Ebola-related discrimination on Texas college campus
By Julissa Catalan
(Oct. 20, 2014 | DiversityInc.) - A Texas community college will not admit international applicants if their country of origin has "confirmed Ebola cases," even if the individuals are not at risk of being infected with the disease. Read more


CNN sued for race and age discrimination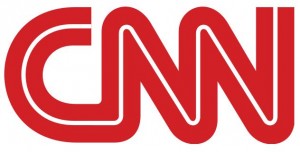 (Oct. 7, 2014 | NewsOne) - A former CNN employee is blowing the whistle on CNN, claiming that he was sought out because of his race but routinely passed over for promotions. Stanley Wilson, a LA-based producer says he was wrongfully terminated, accusing the company of race and age discrimination. Read more

Related story
Congresswoman Marcia L. Fudge's statement on Time Warner staff reductions (Oct. 18, 2014 | NABJ)
---
Tech jobs: Minorities have degrees, but don't get hired
(Oct. 13, 2014 | USA Today) - Top universities turn out black and Hispanic computer science and computer engineering graduates at twice the rate that leading technology companies hire them, a USA TODAY analysis shows. Read more


---
Did Wendy Davis' 'Wheelchair Ad' go too far?
By Daryl Hannah
(Oct. 19, 2014 | DiversityInc.) - Political mudslinging is expected in hotly contested elections. But the Texas gubernatorial race involving Texas State Senator and Democratic candidate Wendy Davis and Republican opponent and Texas Attorney General Gregg Abbott has some people on both sides of the political aisle cringing and asking if the mudslinging has gone too far. Read more
---

Supreme Court allows Texas to use controversial voter-ID law
By Robert Barnes
(Oct. 18, 2014 | The Washington Post) - The Supreme Court's order that Texas can proceed with its strict voter-ID law in next month's election ended what is likely to be just the first round in a legal battle over election-law changes made by Republican-led legislatures around the country. Read more
Background story
Courts: Texas, Wisconsin voter-ID laws are racist (Source: DiversityInc.)
---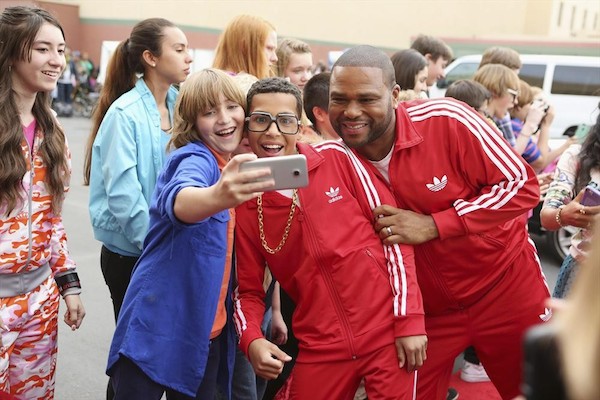 In ABC's 'Black-ish,' everyone has racial issues
By Alyssa Rosenberg
(Sept. 25, 2014 | The Washington Post) - "There's been the diffusion of black culture to everyone else," Kenya Barris, the creator of the family sitcom "Black-ish," which premiered on ABC last night, "and there's been a diffusion of black culture from black culture." His collaborator, writer Larry Wilmore, took the idea further when the three of us spoke about the show in Los Angeles in July. Read more


---
Why 'The Cosby Show' still matters
By Jake Flanagin
(Sept. 24, 2014 | The New York Times Opinion Talk) - No one expected "The Cosby Show" to change the world. If anything, NBC executives hoped the show might survive by riding the coattails of its namesake — the comedian Bill Cosby, who based much of the sitcom on extracts from his highly popular stand-up act and real-life interactions with his own family. Read more


---
At Ad Week, a push to make diversity a reality beyond conference discussions
(Oct. 2, 2014 | The New York Times) - AS has been the case during previous iterations of Advertising Week in New York City, there were several panels, presentations and discussions about diversity during this year's event, which concluded on Thursday. Still, the debate continues as to whether efforts to make the industry's work force reflective of America's changing face are truly a priority for executives or rather something to pay lip service to at annual conferences. Read more


---
A new obstacle for students with disabilities
By Kyle Shachmut
(Sept. 12, 2014 | The Chronicle of Higher Education) - It is well documented that students with disabilities are facing barriers in their pursuit of higher education, and institutions are having a difficult time fulfilling their legal obligation to ensure equal access. So it was surprising last month when the American Council on Education, in a letter to Sen. Tom Harkin about the proposed reauthorization of the Higher Education Act, completely dismissed a provision that would make it easier for its member institutions to meet the needs of students with disabilities. Read more


---
PRSA Conference 2014: Dr. Michael L. Lomax on creating a more diverse PR workforce
By John Elsasser
(Oct. 13, 2014 | PRSA) - Growing up in Los Angeles in the 1950s, Dr. Michael L. Lomax recalled his parents who published a Black weekly newspaper.

"Filling our family paper with national and local news and public relations was a challenge," says Lomax, president and CEO of the United Negro College Fund (UNCF). "When African-Americans went to the supermarket, the drug store, the department store, the shelves were filled with products that would never advertise in the Black media. We were tolerated as customers, but rarely were corporate relations managers seeking out the editorial pages of the Los Angeles Tribune, and our community was not respected as a consumer market." Read more
---
Newsroom diversity is important, so is the diversity of audience
(Oct. 1, 2014 | Maynard Institute) - Dean Baquet, the first African American top editor of the New York Times, told black journalists Tuesday that his biggest concern, "besides the diversity of our staff, is the diversity of our audience." He said, "I'm worried that the American press is on its way to becoming an expensive, hard-to-read medium that doesn't draw kids who have less money and maybe less education, and it's important for us to fight against that." Read more


---
St. Louis Baseball fans mock, use slurs at Ferguson protesters
By Chris Hoenig
(Oct. 9, 2014 | DiversityInc.) - The St. Louis Cardinals are enjoying yet another banner season: They won the National League's Central Division, dispatched the Los Angeles Dodgers in their opening playoff series, and are now playing in their fourthstraight National League Championship Series. Read more
---
Another newspaper publishes racist political cartoon
By Chris Hoenig
(Oct. 10, 2014 | DiversityInc.) - The Boston Herald and an artist are apologizing after a political cartoon was published in the paper with racist overtones. The cartoon, which ran in Wednesday's edition of the Herald, poked fun at the recent ineptitude of the Secret Service—on Sept. 19, a man scaled a White House fence and made it inside and through several rooms before being stopped—but also included a racist stereotype. Read more


---