Jon Stewart argues with Bill O'Reilly about white privilege
By Daryl Hannah
(Oct. 20, 2014 | DiversityInc.) - The only thing more ridiculous than denying white privilege is watching two white millionaires debate it on national television. But that was the case on Wednesday when FOX News host and author Bill O'Reilly ostensibly stopped by The Daily Show to discuss his latest book, Killing Patton. Only instead of a polite exchange about the history of World War II General George Patton, the conversation immediately turned to the existence of white privilege. Read more
---
Notes from a colored girl: The Civil War pocket diaries of Emilie Frances Davis
(Source: Philadelphia The Great Experience) - Karsonya (Kaye) Whitehead brings to light a piece of a missing story of early free elite Black Philadelphians through Emilie Davis' diary. Click here to watch the webisode.
---
CNN sued for race and age discrimination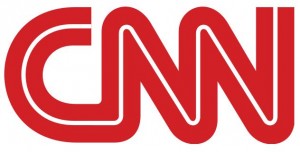 (Oct. 7, 2014 | NewsOne) - A former CNN employee is blowing the whistle on CNN, claiming that he was sought out because of his race but routinely passed over for promotions. Stanley Wilson, a LA-based producer says he was wrongfully terminated, accusing the company of race and age discrimination. Read more

Related story
Congresswoman Marcia L. Fudge's statement on Time Warner staff reductions (Oct. 18, 2014 | NABJ)
---
Tech jobs: Minorities have degrees, but don't get hired
(Oct. 13, 2014 | USA Today) - Top universities turn out black and Hispanic computer science and computer engineering graduates at twice the rate that leading technology companies hire them, a USA TODAY analysis shows. Read more


---
Did Wendy Davis' 'Wheelchair Ad' go too far?
By Daryl Hannah
(Oct. 19, 2014 | DiversityInc.) - Political mudslinging is expected in hotly contested elections. But the Texas gubernatorial race involving Texas State Senator and Democratic candidate Wendy Davis and Republican opponent and Texas Attorney General Gregg Abbott has some people on both sides of the political aisle cringing and asking if the mudslinging has gone too far. Read more
---

Supreme Court allows Texas to use controversial voter-ID law
By Robert Barnes
(Oct. 18, 2014 | The Washington Post) - The Supreme Court's order that Texas can proceed with its strict voter-ID law in next month's election ended what is likely to be just the first round in a legal battle over election-law changes made by Republican-led legislatures around the country. Read more
Background story
Courts: Texas, Wisconsin voter-ID laws are racist (Source: DiversityInc.)
---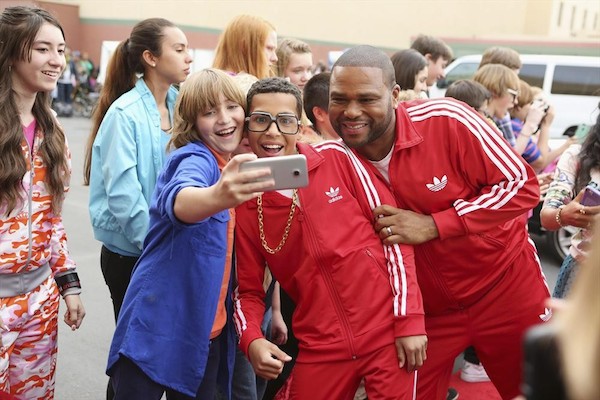 In ABC's 'Black-ish,' everyone has racial issues
By Alyssa Rosenberg
(Sept. 25, 2014 | The Washington Post) - "There's been the diffusion of black culture to everyone else," Kenya Barris, the creator of the family sitcom "Black-ish," which premiered on ABC last night, "and there's been a diffusion of black culture from black culture." His collaborator, writer Larry Wilmore, took the idea further when the three of us spoke about the show in Los Angeles in July. Read more


---
Why 'The Cosby Show' still matters
By Jake Flanagin
(Sept. 24, 2014 | The New York Times Opinion Talk) - No one expected "The Cosby Show" to change the world. If anything, NBC executives hoped the show might survive by riding the coattails of its namesake — the comedian Bill Cosby, who based much of the sitcom on extracts from his highly popular stand-up act and real-life interactions with his own family. Read more


---
At Ad Week, a push to make diversity a reality beyond conference discussions
(Oct. 2, 2014 | The New York Times) - AS has been the case during previous iterations of Advertising Week in New York City, there were several panels, presentations and discussions about diversity during this year's event, which concluded on Thursday. Still, the debate continues as to whether efforts to make the industry's work force reflective of America's changing face are truly a priority for executives or rather something to pay lip service to at annual conferences. Read more


---
A new obstacle for students with disabilities
By Kyle Shachmut
(Sept. 12, 2014 | The Chronicle of Higher Education) - It is well documented that students with disabilities are facing barriers in their pursuit of higher education, and institutions are having a difficult time fulfilling their legal obligation to ensure equal access. So it was surprising last month when the American Council on Education, in a letter to Sen. Tom Harkin about the proposed reauthorization of the Higher Education Act, completely dismissed a provision that would make it easier for its member institutions to meet the needs of students with disabilities. Read more


---
PRSA Conference 2014: Dr. Michael L. Lomax on creating a more diverse PR workforce
By John Elsasser
(Oct. 13, 2014 | PRSA) - Growing up in Los Angeles in the 1950s, Dr. Michael L. Lomax recalled his parents who published a Black weekly newspaper.

"Filling our family paper with national and local news and public relations was a challenge," says Lomax, president and CEO of the United Negro College Fund (UNCF). "When African-Americans went to the supermarket, the drug store, the department store, the shelves were filled with products that would never advertise in the Black media. We were tolerated as customers, but rarely were corporate relations managers seeking out the editorial pages of the Los Angeles Tribune, and our community was not respected as a consumer market." Read more
---
Newsroom diversity is important, so is the diversity of audience
(Oct. 1, 2014 | Maynard Institute) - Dean Baquet, the first African American top editor of the New York Times, told black journalists Tuesday that his biggest concern, "besides the diversity of our staff, is the diversity of our audience." He said, "I'm worried that the American press is on its way to becoming an expensive, hard-to-read medium that doesn't draw kids who have less money and maybe less education, and it's important for us to fight against that." Read more


---
St. Louis Baseball fans mock, use slurs at Ferguson protesters
By Chris Hoenig
(Oct. 9, 2014 | DiversityInc.) - The St. Louis Cardinals are enjoying yet another banner season: They won the National League's Central Division, dispatched the Los Angeles Dodgers in their opening playoff series, and are now playing in their fourthstraight National League Championship Series. Read more
---
Another newspaper publishes racist political cartoon
By Chris Hoenig
(Oct. 10, 2014 | DiversityInc.) - The Boston Herald and an artist are apologizing after a political cartoon was published in the paper with racist overtones. The cartoon, which ran in Wednesday's edition of the Herald, poked fun at the recent ineptitude of the Secret Service—on Sept. 19, a man scaled a White House fence and made it inside and through several rooms before being stopped—but also included a racist stereotype. Read more


---