NYT story: "He became a hate crime victim. She became a widow."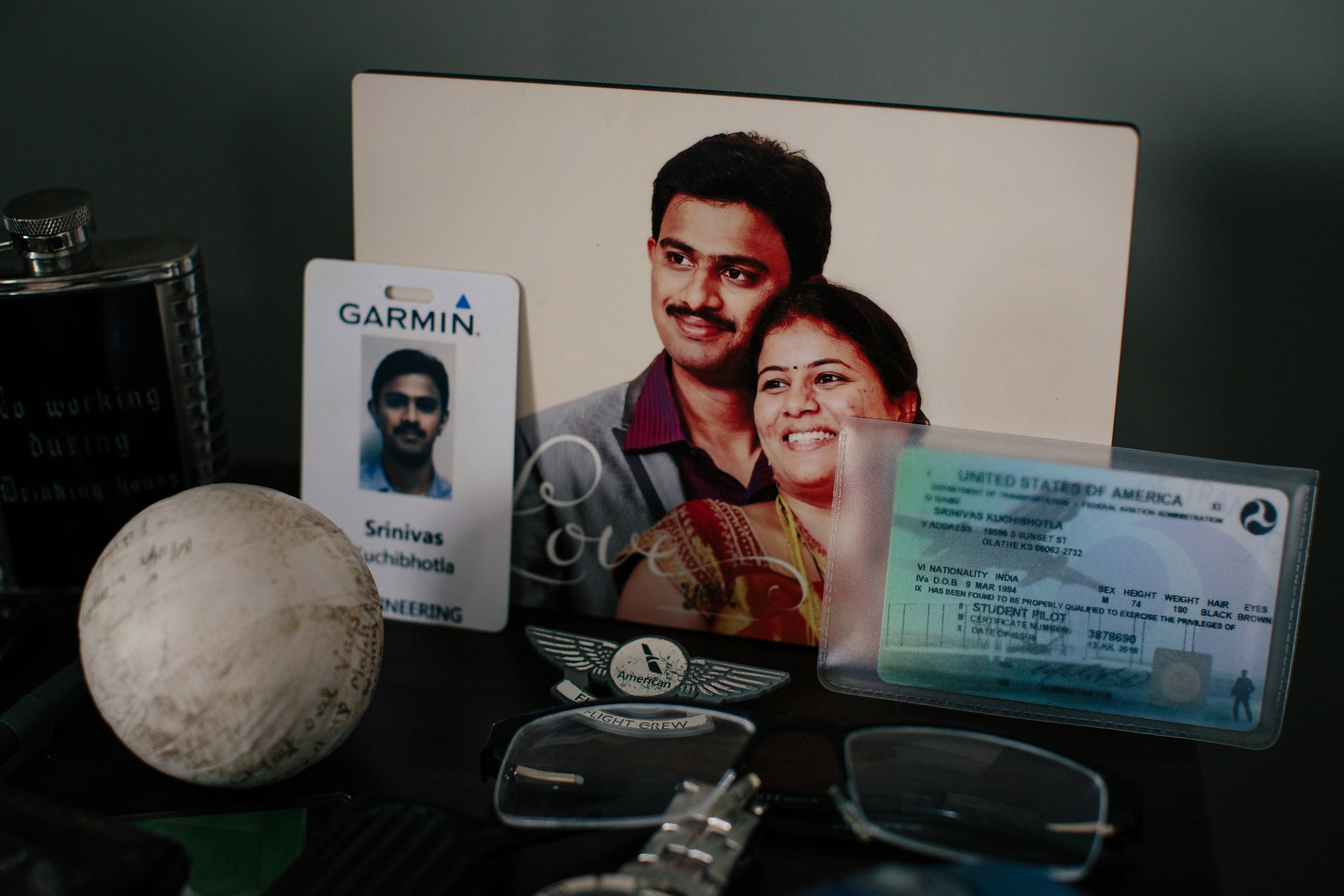 By Audra Burch
(July 8, 2017 | The New York Times) - Sunayana Dumala tried once again to enter the worship room she and her husband, Srinivas Kuchibhotla, had created in their home for daily prayers. Mr. Kuchibhotla had built an intricate wooden shrine by hand two years ago, a small sacred edifice where they would kneel each morning. Months after his death, it became a place where she would honor him. Read more
---
John Legend, Juanes perform outside of immigration detention center in Arizona
By Astrid Galvan
(Jan. 20, 2016 | HuffPost Latino Voices) - Colombian musician Juanes and singer John Legend met immigrants at a jail in Arizona on Wednesday before performing for a small crowd outside the facility to draw attention to immigration. Read more
---
Immigration: Impact on childcare prices, U.S. women's fertility
By Chaz Kelsh
(Jan. 12, 2016 | Journalist's Resource) - Though immigration is credited — or blamed — for many changes in American society, research into the accuracy of these assertions oftentimes finds a different story. Read more
---
New America Media: In favor of sanctuary cities
(Oct. 20, 2015 | New America Media ) - The U.S. Senate on Tuesday voted 54-46 against a bill that would have defunded so-called "sanctuary cities" that offer protection to undocumented families by preventing local police from turning them in to immigration authorities. The measure blocked by Senate Democrats today is similar to a bill that passed in the House of Representatives in July. Read more
Related Article
- Ted Cruz reintroduces legislation to crack down on sanctuary cities (Oct. 22, 2015 | Fox News Latino)
---
Univision Contigo launches annual citizenship campaign to empower influential Hispanic community
(July 2, 2015 | Univision PR) - Univision Communications Inc. (UCI), the leading media company serving Hispanic America, launched its annual citizenship campaign, to commemorate the U.S. Independence Day holiday. ¡Hazte Ciudadano! (Become a Citizen!), a campaign under the Company's award-winning Univision Contigo empowerment platform, will educate eligible individuals about the benefits of becoming a U.S. citizen, and guide them to resources that can help them navigate the process. Read more
---
Hispanic groups show unity, strength in response to Trump
By Moses Frenck
(July 1, 2015 | DiversityInc.) - The continuing blowback to Donald Trump's comments that Mexicans are "rapists" and "drug dealers," among other things, has grown to proportions Trump himself may not have anticipated, with pressure from Latino groups coming on very strong. Read more
---
A documentary film: "I Learn America"
A documentary film by Jean-Michel Dissard & Gitte Peng
At the International High School at Lafayette, a Brooklyn public high school dedicated to newly arrived immigrants from all over the world, five teenagers strive to master English, adapt to families they haven't seen in years, and create a future of their own while coming of age in a new land. Read more
---
A study: More prioritize border security in immigration debate
How to accommodate undocumented Central American children in the U.S.?
(Sept. 3, 2014 | Pew Research Center for the People and the Press) - As President Obama considers executive action to delay the deportation of millions of undocumented immigrants, the public's priorities for U.S. immigration policy have shifted, with more people favoring a focus on better border security and tougher enforcement of immigration laws. Read more
---