As the COVID-19 pandemic drags on, Asian Americans are still being attacked
By Marina Fang

(August 12, 2021 | Huffington Post) - As the COVID-19 pandemic stretches into yet another phase and the delta variant has created more uncertainty and anxiety, the surge in anti-Asian racism because of the coronavirus also shows no sign of abating, a new report reveals. Since March 2020, Stop AAPI Hate, a coalition of Asian American and Pacific Islander advocacy organizations and scholars, has accumulated a database of self-reported incidents of racist harassment and attacks involving Asian Americans and Pacific Islanders.
Read the entire article on the Huffington Post's website.
---
By Marina Fang
(May 18, 2021 | HuffPost) - In 1959, trailblazing Asian American actor Anna May Wong lamented that "when I die, my epitaph should be: 'I died a thousand deaths,'" referring to the many times her characters were killed off in her movies. More than six decades later, Wong's observation sadly remains relevant.
Related articles:
- 'A historic surge': Anti-Asian American hate incidents continue to skyrocket despite a public awareness campaign (USA Today, May 6, 2021)

- As anti-Asian violence climbs, bystander training is becoming essential (HuffPost)
---
By Camille Bromley
(July 9, 2019 | Columbia Journalism Review) - One day in the summer of 2001, when I was fifteen, I sat at the kitchen counter of my family's home, flipping through magazines. If my parents had been subscribers to Vanity Fair, Glamour, or GQ, I would have seen profiles of Jennifer Lopez, Catherine Zeta-Jones, or Heath Ledger. But I held in my hands A Magazine, which advertised itself as going "Inside Asian America." It was glossy, with a cover featuring Kimora Lee Simmons, the creator of the fashion line Baby Phat. She wore a pink top and matching lip gloss; she posed with a seductive smirk. There was nothing exceptional about the issue, except, perhaps, that it was one of A Magazine's last.
---
Burger King gets grilled for offensive 'Vietnamese' Chopstick Ad
By Carla Herreria
(April 5, 2019 | The Huffington Post's Asian Voices) - Burger King's New Zealand branch is getting grilled after an ad surfaced that many found racist against the Asian community. Click here to read this report.
---
Dolce & Gabbana Ad with chopsticks provokes public outrage in China
IBy Yuhan Xu
(Dec. 1, 2018 | NPR) - In mid-November, Dolce & Gabbana, the Italian luxury fashion brand, launched three short videos on the Chinese social media network Weibo to promote its upcoming Shanghai runway extravaganza, dubbed "The Great Show," on Nov. 21.
The videos feature an Asian woman in a lavish Dolce & Gabbana dress attempting to eat pizza, spaghetti and cannoli. With Chinese folk music playing in the background, a Mandarin-speaking voiceover kicks in: "Welcome to the first episode of 'Eating with Chopsticks' by Dolce & Gabbana" — pronounced incorrectly on purpose in a way that mocks Chinese speech. Click here to continue reading this report
---
New Jersey's first South Asian woman mayor is breaking boundaries
By Carol Kuruvilla
(Jan. 31, 2019 | The Huffington Post's Asian Voices) - When Sadaf Jaffer first moved to Montgomery Township in 2012, the five elected officials on the affluent New Jersey town's governing body were all white Republicans. But the town itself was becoming increasingly diverse and Democratic . . . In 2016, Jaffer decided to take a big leap by running for political office herself. Years later, Jaffer, a Muslim American woman of Pakistani heritage, became the mayor of Montgomery Township. Click here to read the whole report.
---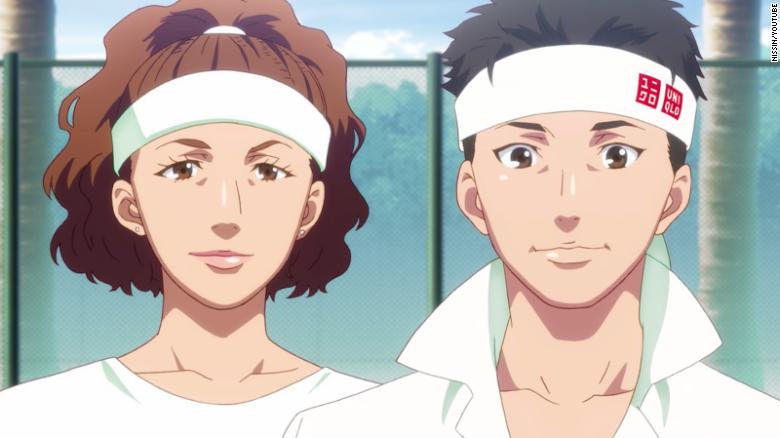 By Euan McKirdy
(Jan. 23, 2019 | CNN) - One of Naomi Osaka's Japanese sponsors has apologized after releasing an advertisement which has been widely accused of "whitewashing" the tennis star's skin tone.
The 2018 US Open winner is featured in the ad as an anime character for instant noodle giant Nissin, alongside fellow Japanese tennis player Kei Nishikori.
Critics allege the cartoon depicts Osaka, who is half Japanese and half Haitian, as having pale skin, light brown hair and Caucasian features.
---
By Stephy Chung, Oscar Holland & Serenitie Wang, CNN
(Nov. 22, 2018 | CNN) - Fashion brand Dolce & Gabbana has cancelled a major show in China after controversial videos and offensive private Instagram messages, allegedly sent by co-founder Stefano Gabbana, went viral on social media.
---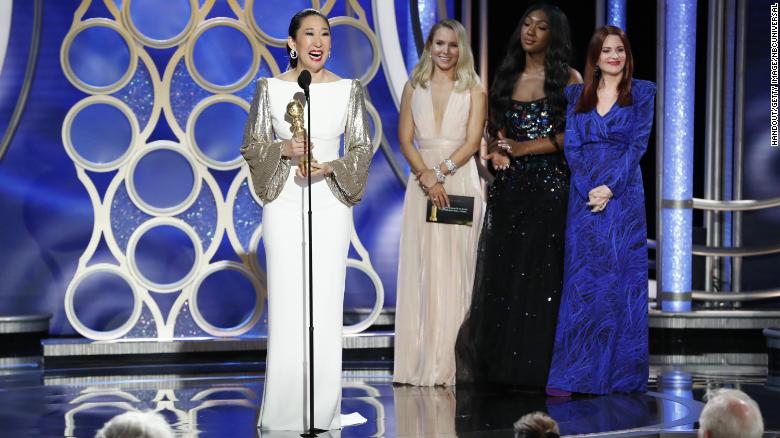 By Sandra Gonzalez
(Jan. 7, 2019 | CNN Entertainment) - Sandra Oh and her parents had a huge night at the Golden Globes. Oh's accomplishments were undeniably significant: She became the first actress of Asian descent to win multiple Golden Globes. She is also the first Golden Globes host of Asian descent.
---
By Kimberly Yam
(Jan. 14, 2019 | The Huffington Post) - Things just keep getting crazier for the cast of "Crazy Rich Asians." The movie took home the award for Best Comedy at Sunday's Critics' Choice Awards, beating out "Deadpool 2," "The Death of Stalin," "Game Night," "Sorry to Bother You" and "The Favourite" in the category.
---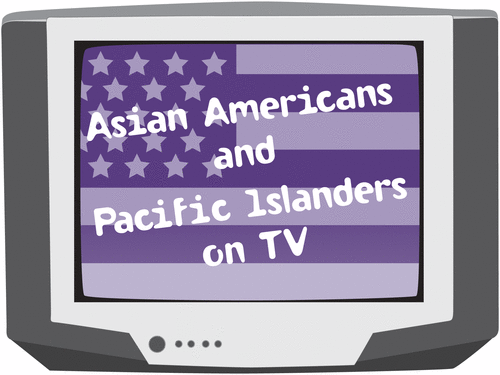 By Faustina M. DuCros, Christina B. Chin, Jenny Jong-Hwa Lee, Nancy Wang Yuen, Meera E. Deo, Noriko Milman

Abstract:Like many other Americans of our generation, Asian Americans spent countless childhood hours in front of the television watching family sitcoms like The Brady Bunch, Family Ties, The Wonder Years, and Married with Children. Images of Whites dominated the television landscape, normalizing their privilege by making their experiences more prominent, relatable, and powerful than others.
Reference:
- DuCros, F. M., Chin, C. B., Lee, J. J.-H., Yuen, N. W., Deo, M. E., & Milman, N. (2018). Asian Americans and Pacific Islanders on TV. Contexts, 17(4), 12–17. https://doi.org/10.1177/1536504218812863
---
by Soo Mee Kim and Aggie J. Yellow Horse

(January 1, 2019 | Fall 2018) - Undocumented Asian immigrants remain in the shadows. Neither researchers nor policymakers pay much attention to their unique experiences, instead focusing on undocumented Latinx and the perceived need for physical border security. When undocumented Asian immigrants are acknowledged, media outlets invoke the stereotype of the "model minority," framing even undocumented Asians as hardworking immigrants poised for high socioeconomic success.
---
By Emma Gray
Even "Crazy Rich Asians" author Kevin Kwan faced pressure to whitewash his story when it was translated to the big screen. "They wanted to change the heroine into a white girl," Kwan told Entertainment Weekly. "I was like, 'Well, you've missed the point completely.' I said, 'No, thank you.'"
Kwan's "no thank you" spawned a sweeping summer hit. "Crazy Rich Asians," the first Hollywood studio film with an all-Asian cast in 25 years, brought in $25.2 million dollars at the box office in its first weekend and $34 million over five days. It currently stands as the No. 1 movie in North American theaters.
Related article:
- With The Success Of 'Asian August,' It's Your Move, Hollywood
---
By Kimberly Yam
(July 22, 2018 | Huffington Post) - Despite the controversy surrounding Apu on "The Simpsons," the show's creator has only doubled down on his defense of the character.
In a recent interview with the New York Times, Matt Groening did not budge from his positive opinion of the fictional Kwik-E-Mart owner despite criticism. Prompted in part by comedian Hari Kondabolu's 2017 critical documentary "The Problem With Apu," the South Asian-American community has been speaking out about the painful stereotypes that have emerged because of the character on the popular sitcom.
---
By Kimberly Yam
(June 27, 2018 | The Huffington Post) - Animated short "Bao" was released this month, attached to Pixar's "Incredibles 2." And while the short — which is set in Toronto's Chinese immigrant community — drew great praise from Asians across the interwebs, not everybody was as moved.
"Bao," which premiered on June 15, is the first original Pixar short to be directed by a woman ― Chinese-Canadian director Domee Shi. With Chinese elements and concepts peppered throughout, many viewers from Asian immigrant families felt familiar aspects of their lives reflected on screen. However, some white social media users found the short confusing and even laughable, failing to recognize the Asian cultural values and themes so rarely represented in Hollywood.
---
By Antoni Slodkowski & Shoon Naing
(July 9, 2018 | Reuters) - A court in Myanmar on Monday charged two jailed Reuters journalists with obtaining secret state documents, moving the landmark press freedom case into its trial stage after six months of preliminary hearings.
---
By Joan Biskupic
(June 16, 2018 | CNN Politics) - A group that claims Harvard puts quotas on Asian-American applicants contends the university scores them higher than students of other races on academics and extracurricular activities but ranks them lowest in a "personal" category covering such traits as likability and "attractive to be with."
---
By Kimberly Yam
(May 10, 2018 | HuffPost)The director behind Childish Gambino's breathtaking "This Is America" music video has a fascinating story of his own.
Hiro Murai, who's based in Los Angeles, has long been one of Donald Glover's regular collaborators. Their creative partnership stretches across mediums, with both music and television-related projects under their belts.
While much of Murai's work with Glover centers on the black experience in the U.S., the Japan-born filmmaker told Indiewire that he's able to draw a thread of inspiration from his own life.
Related Story:
ACLU Enlists Celebrities To Help Teach Immigrants Their Rights If ICE Comes Knocking
---
By Kimberly Yam
Actress Sandra Oh, best known for her role as Dr. Cristina Yang on "Grey's Anatomy," recently opened up about how racism in Hollywood has affected her life.
Oh, who is starring in BBC America's new drama series "Killing Eve," spoke to Vulture about a revelation she had when she was first talking with her agent, Nancy, about the show. Oh said she suddenly realized just how much she'd "internalized" the industry's racism.
---
By Kimberly Yam
(March 26, 2018 | HuffPost) - Wes Anderson's film "Isle Of Dogs," which hit theaters on Friday, has drawn applause from critics, who were captivated by the imagery and heartwarming doggo-centric plot.
But many Asian-Americans argue there's an ugly side to the film that needs to be discussed.
---
By Lisa Respers France
(April 26, 2018 | Source: CNN) - Hank Azaria says his "eyes have been opened" and he's willing to "step aside" from playing his controversial "Simpsons" character.
The actor recently appeared on an episode of "The Late Show with Stephen Colbert" and talked about the fallout surrounding the character he voices, Apu Nahasapeemapetilon.
---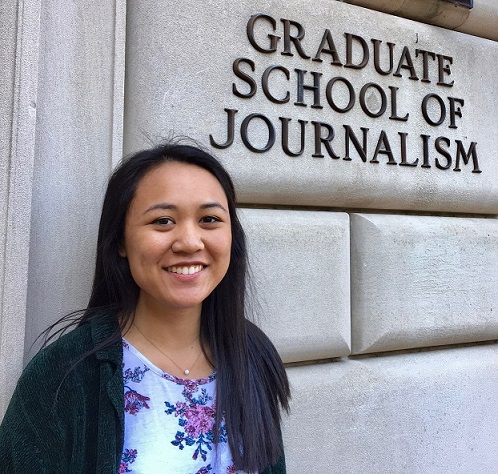 (April 23, 2018 | Voices of NY) - The FilAm's Cristina DC Pastor speaks to the Pulitzer Prize-winner who found out she won while sitting in a journalism class.
Columbia data journalism student, and contributing writer for The FilAm, Mariel Padilla, 23, had been an intern at The Cincinnati Enquirer and was part of the 60-person team that won the award.
---
(April 18, 2018 | Voices of NY) - The Asian American Advertising Federation brought together ad agencies and some 15 community media outlets for an April 9 roundtable at the Museum of Chinese in America on media sustainability.
---
(January 12, 2018 | HuffPost) - A conservative commentator got called out for perpetuating a stereotype that has long hurt Asian immigrants during a CNN discussion Thursday night about President Donald Trump's reported labeling of Haiti and African nations as "shithole countries."
Carrie Sheffield attempted to argue that Trump isn't as anti-immigrant or racist as those comments suggested.
The president "said he would welcome immigrants from Asia so he is open to accepting people from other countries."
---
By Kimberly Yam
(Dec. 19, 2017 | HuffPost) - Major television networks have more work to do to ensure that Asian-Americans become a regular part of the mainstream media landscape, new analysis suggests.
But things are looking up.
The Asian Pacific American Media Coalition (APAMC) released a report card last week evaluating four major television networks on their progress in the minority group's representation.
---
By Kimberly Yam
(Dec. 11, 2017 | HuffPost) - Kelly Marie Tran is so pure, she'd probably turn the most evil Sith lord into a softy.
"The Last Jedi" actress broke down several times with tears of joy at the movie's premiere on Saturday in Los Angeles.
---
By Carol Kuruvilla(Nov. 14, 2017 | HuffPost) - South Asian–American celebrities like Aziz Ansari, Hasan Minhaj, and Mindy Kaling have achieved remarkable success in recent years. They've played multidimensional characters, created their own shows and helped the nation understand all the struggles and joys of the immigrant experience.
---
By Kimberly Yam(Nov. 13, 2017 | HuffPost) - Brie Larson's new movie has already cooked up quite a bit of controversy among Indian internet users, who aren't too happy with its portrayal of India.
Twitter users have been dragging the trailer for romance musical "Basmati Blues," which takes place in India and features Larson, a white actress, as the protagonist.
---
Using 'The Simpsons' to explain how Asian Americans are overlooked
(Nov. 17, 2017 | CNN Money) - A recently released study by researchers from several California universities found that Asian Americans and Pacific Islanders (AAPIs) were the most underrepresented racial group on television during the 2015-2016 season.
Apu Nahasapeemapetilon, the Indian American character who operates the Kwik-E-Mart convenience store in the fictional town of Springfield and is known for the catch phrase "thank you, come again," has served as the animated series' running immigrant punchline for almost 30 years.
"What bothered me about Apu is how he stood in for my parents, replacing their real stories and real struggles and their really complicated lives with an accent," said comedian Hari Kondabolu in his documentary "The Problem with Apu," which airs Sunday on truTV. Read more
---
"Kumail Nanjiani's 'SNL' monologue somehow hilariously skewers Islamophobia"
By David Moey
(Oct. 16, 2017 | HuffPost) - Islamophobia is no joke, so it was amazing that actor and comedian Kumail Nanjiani was able to wring some laughs from it during his "Saturday Night Live" monologue.
Nanjiani, a Pakistani Muslim, started by pointing to some viewers' racist reactions to his recent movie, "The Big Sick," which tells the story of how Nanjiani fell for his wife, writer Emily Gordon. After making fun of people who told him to "go back to India" (Nanjiani says he's never been there), he noted that Islamophobia "is really having a moment right now." Read more
---
Racist flyer paints Sikh Mayoral candidate as a terrorist
By Doha Madani
(Nov. 4, 2017 | HuffPost) - Racist flyers began to circulate on Friday night falsely linking a New Jersey mayoral candidate with terrorism.
Ravi Bhalla, who is running for mayor of Hoboken, posted a photo of the flyer on Facebook. It has a picture of Bhalla, a Sikh who wears the traditional turban, with the words "Don't let TERRORISM take over our Town!" directly above him. Read more
---
'Fresh Off The Boat' star Randall Park expected more lead roles for Asian-Americans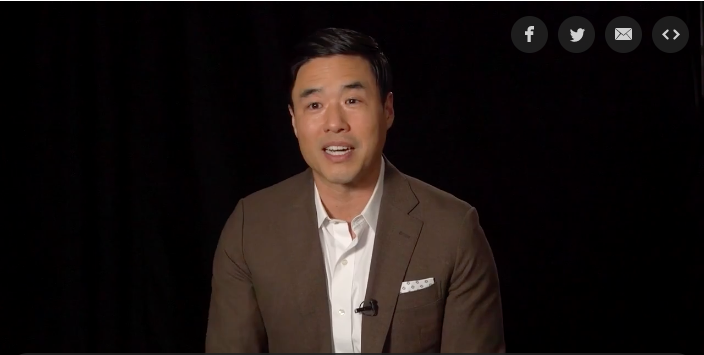 By Kimberly Yam
(Oct. 3, 2017 | HuffPost) - During a time when major roles for Asian-American actors are few and far between, "Fresh Off the Boat" has been a breath of fresh air.
In its three seasons, the show has explored the immigrant narrative while humorously injecting cultural references ― like the adamant refusal to use the dishwasher or the much-dreaded yet inevitable Asian glow that comes on after a beer ― and in doing so, has redefined what a "typical" American family can look like. Read more
---

"A year ago, the Bill O'Reilly protege released his breathtakingly racist "Chinatown" segment. He's only gotten bigger since then."
By Maxwell Strachan
(Oct. 4, 2017 | HuffPost) - Qanta Shimizu just wanted to get inside Chase Bank to pull out the cash he needed to buy his fried chicken. But the white man in the gray suit wouldn't let him pass.
Standing on a corner in New York City's Chinatown, the man told Shimizu he just had a few quick questions he wanted to ask. The idea made Shimizu nervous. He had only moved to the U.S. three years before, and his English was still rough. Read More
---

Star Trek Discovery: Boldly representing women of color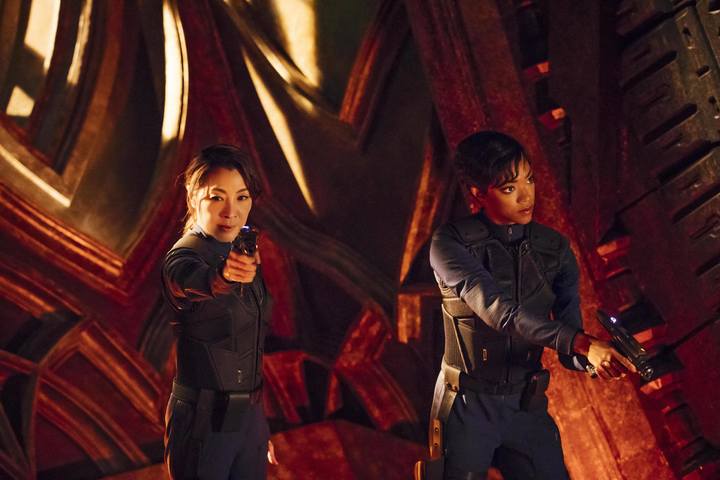 By Nancy Wang Yuen(Sept. 25, 2017 | HuffPost) - The first scenes of Star Trek: Discovery were jaw-dropping, not just for the cinematic production, but the two women of color filling up the screen. They weren't red-shirt ensigns or tokens observing the action from the sidelines. Rather, Michael Burnham (played by Sonequa Martin-Green) and Phillippa Georgiou (played by Michelle Yeoh) called the shots and fired the phasers—roles typically reserved for white men. This is significant when women of color are severely underrepresented in Hollywood even though they make up 40% of women in the United States, and will make up the majority of women by 2050. Read more
---
This baseball team learned there's a wrong way to celebrate Japanese culture
By Carla Herreria
(Sept. 23, 2017 | HuffPost) - The San Jose Giants, a farm team for the San Francisco Giants, was forced to apologize earlier this month after it shared a tone-deaf tweet to celebrate its annual Japanese Heritage Night. Read more
---
Report: Asians are still tokenized or just missing from TV shows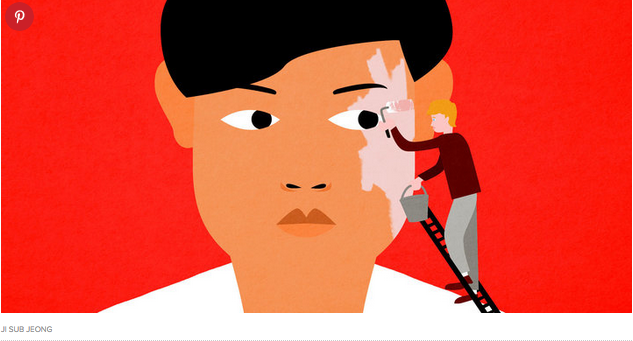 By Kimberly Yam
(Sept. 15, 2017 | HuffPost) - While it's well-known that Hollywood doesn't excel at putting Asian talent on the big screen, a study shows that the industry hasn't done much to advance the group on the small screen, either. Read more.
---
Daniel Dae Kim in talks to take over Ed Skrein's 'Hellboy' role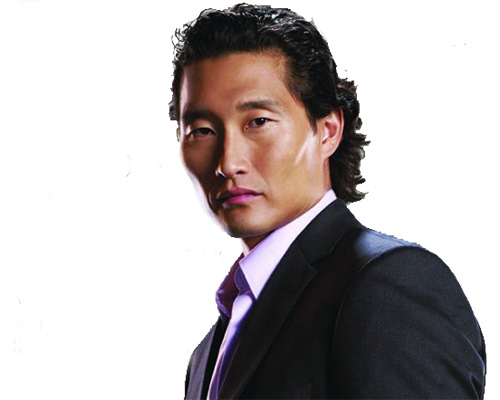 By Doha Madani
(Sept. 11, 2017 | HuffPost) - Daniel Dae Kim might be giving "Hellboy" the authenticity it's been looking for. The Korean-American actor is reportedly in talks to take over the role of Ben Daimio in the new "Hellboy" reboot. Ed Skrein, known for his work in "Game of Thrones" and "Deadpool," opened up the opportunity after he learned of the character's Asian roots. Read more
---
CJR: NYT's botched boba story stereotyped Asian culture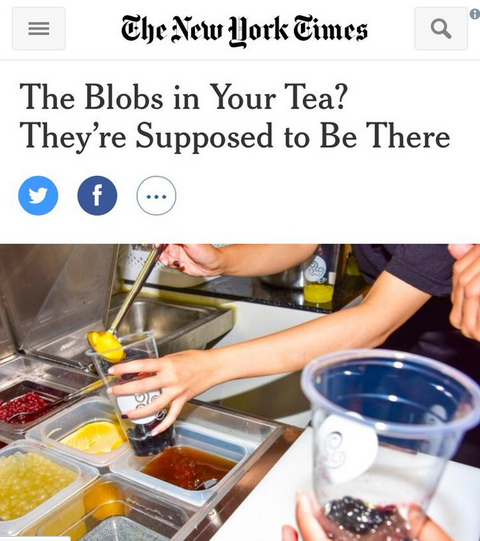 By Karen K. Ho
(Aug. 18, 2017 | Columbia Journalism Review) - On August 16, The New York Times's business section published a story about the growing number of bubble tea businesses and their struggle to expand in the United States. But, as many have noted, the paper of record thoroughly botched its execution of the feature, including two tone-deaf headlines and an unattributed quote from Reddit. Read more
---
"Tyrus Wong, 'Bambi' artist thwarted by racial bias, dies at 106"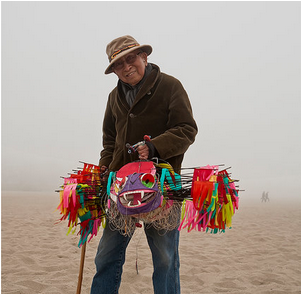 By Margalif Fox

(Dec. 30, 2016 | The New York Times) - When Walt Disney's "Bambi" opened in 1942, critics praised its spare, haunting visual style, vastly different from anything Disney had done before.
But what they did not know was that the film's striking appearance had been created by a Chinese immigrant artist, who took as his inspiration the landscape paintings of the Song dynasty. The extent of his contribution to "Bambi," which remains a high-water mark for film animation, would not be widely known for decades. Read more.
---
'O'Reilly Factor' Chinatown segment called racist by lawmakers, Asian American journalists

By Sheryl Estrada

(Oct. 7, 2016 | DiversityInc.) - Bill O'Reilly, host of Fox News' "The O'Reilly Factor," is receiving backlash for a segment of his show where correspondent Jesse Watters traveled to New York City's Chinatown to essentially perpetuate racist stereotypes.
O'Reilly prefaces the "Watters' World" segment by saying, "In the first presidential debate, China was mentioned 12 times, mostly in a negative way, especially by Donald Trump. So we sent Watters down to New York's Chinatown to sample political opinion."
The segment then opened with stereotypical Chinese music, foreshadowing the intention of the interviews and the offensive direction it would take. Read more


---
Asian American Public Relations practitioners' perspectives on diversity
By Jing Qiu & Nancy Muturi
(May 4, 2016 | Howard Journal of Communications) - Shifting demographics in the United States imply growing diversity in the marketplace and create unprecedented demand for professionals capable of communicating strategically with diverse publics. In spite of diversity efforts in mass communication, public relations faces difficulties in attracting ethnic minorities. This study explores this lack of diversity through the lens of Asian American public relations practitioners in the United States, a population that is underrepresented in the field of public relations despite being the fastest growing ethnic group in the United States. Click here to access this article. Click here to read the article.


---
Will Asian American political influence grow as voting population doubles?
(May 14, 2015 | DiversityInc.) - There are currently 5.9 million voters of Asian-American descent. And according to a report from the UCLA Center for the Study of Inequality and the Asian Pacific American Institute for Congressional Studies, that number will double to 12.2 million by the year 2040.
The rapid increase in population will bring up new questions and challenges for political parties and governing bodies as electorate power is expected to rise along with Asian-American populations.


---
Finally a movie that captures what it's like to be Asian American
By Elaine Teng
(Dec. 2, 2014 | New Republic) - Over the last few decades, American television and film have opened up, so much so that my colleague Esther Breger recently argued that TV is more diverse than it's ever been. But the one group that's still notably absent is Asian Americans. The Asian-American family hasn't been the subject of a sitcom since Margaret Cho's "All-American Girl" was canceled after disastrous reviews 20 years ago. Read more


---
The real problem when it comes to diversity and Asian-Americans
By Jack Linshi
(Oct. 14, 2014 | Time) - It was 1987 when Virginia Kee, then a 55-year-old a high school teacher in New York's Chinatown, said the above words. She was one of several Asian-Americans who discussed the perception of their race for TIME's cover story, "Those Asian-American Whiz Kids." The cover story would elicit small-scale Asian boycotts of the magazine from those who found offensive the portrait of textbook-clutching, big-glasses brainiacs. To them, the images codified hurtful beliefs that Asians and Asian-Americans were one-dimensional: that they were robots of success, worshippers of the alphabet's first letter, study mules branded with their signature eyes. Read more


---
John Cho reflects on his career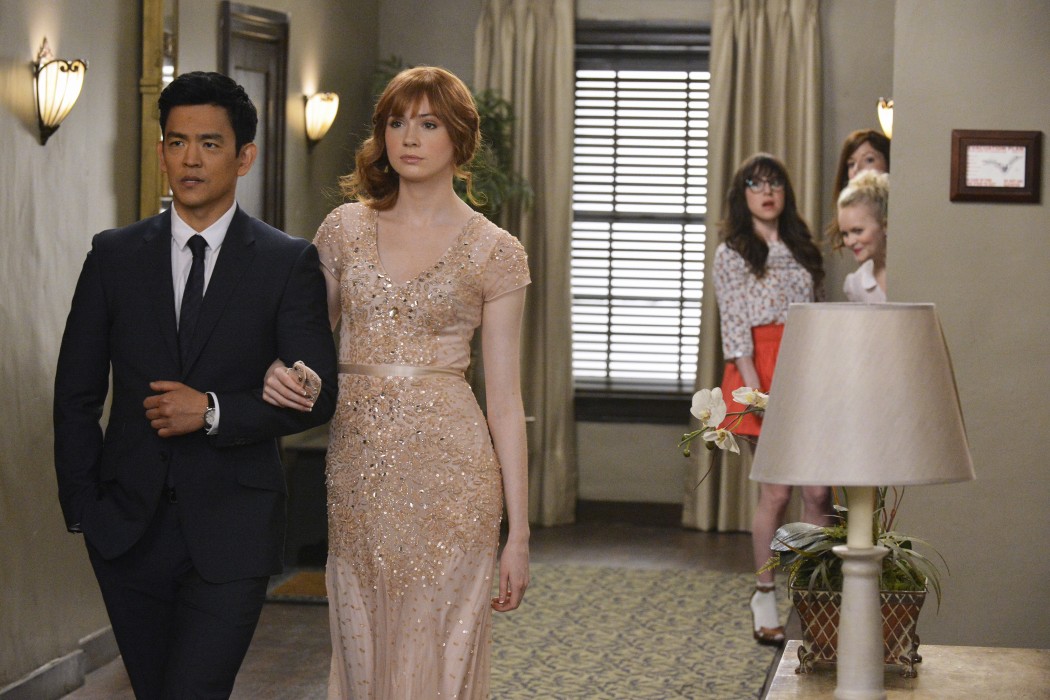 (Sept. 22, 2014 | Center for Asian American Media) - Actor John Cho is the male lead in the new ABC sitcom Selfie, a modern take on the Pygmalion/My Fair Lady story. Cho plays Henry Higgins, a marketing guru who is convinced by a self-absorbed Eliza Dooley (played by Karen Gillan) to remake and rebrand her. The show begins airing on ABC Tuesday, September 30, and the pilot episode is already available on Hulu. Read more


---
20 years later, Margaret Cho looks back on 'All-American Girl'
By Michelle Woo
(Sept. 15, 2014 | KoreAm) - In the history of network television, '90s sitcom All-American Girl faded in and out faster than a thumbprint on a Hypercolor T-shirt. But for people who looked like me, it was monumental.
On the evening of September 14, 1994, Asian Americans from coast to coast sat in front of their TV sets and held their breath as the opening credits appeared and a spunky Margaret Cho walked down a staircase in a ripped denim jacket and feathered bangs, while talking like a Valley Girl on a Zack Morris-style cordless phone. Collectively, we murmured to ourselves, "Please don't let this show suck." Read more


---
How 'Ching Chong' became the go-to slur for mocking East Asians
By Kat Chow
(July 14, 2014 | NPR) - When Kwok-Ming Cheng went to a Whole Foods in New York City to pick up some pre-ordered sandwiches over the Fourth of July weekend, he wasn't expecting to get tapped with a new nickname. Read more
---
The yellowface of "The Mikado" in your face
By Sharon Pian Chan
(July 13, 2014 | The Seattle Times) - Remember when someone pranked a San Francisco TV station into reporting that the names of the Asiana plane crash pilots were "Captain Sum Ting Wong" and "Wi Tu Lo"? Read more
From India to the U.S.: Shreeja Sharma's path to Desi 1170AM
By Lauren Seward
(April 24, 2014 | New America Media) - If someone had told her during her college years that she would end up as one of the most recognizable voices in the Bay Area's Indian radio scene, Shreeja Sharma would have shaken her head and waved the thought away. Read more
---
"#HowIMetYourRacism"
By Albert Lin
(Jan. 22, 2014 | DiversityInc.) - The hit CBS show How I Met Your Mother hoped to wrap up its ninth and final season on a high note, but it is meeting with charges of racism after Monday's episode had three of its leads act in "yellowface."
The episode featured Jason Segel's character recounting a (phony) trip to Shanghai to train with three masters in the art of slapping. The problem? The three masters were white costars Cobie Smulders, Alyson Hannigan and Josh Radnor dressed in Asian garb; Radnor also sported a particularly offensive Fu Manchu mustache. Read more
---
Poverty, cultural barriers haunt desi youth
(Jan. 15, 2014 | Voices of NY via Desi Talk ) - A new study draws a troubling picture of the plight of South Asian youth in New York City, 25 percent of whom are living below the federal poverty level. Many more face bullying in schools and cultural barriers at home.

Writing in Desi Talk, Ela Dutt notes that findings of the study, "New York City South Asian Youth: Critical Mass, Urgent Needs," contrast with the widely held view of South Asians as a model minority with above average national incomes and education. Read more
---
Asian Americans in magazine advertising: Portrayals of the ''Model Minority''
Charles R. Taylor, Stacy Landreth and Hae-Kyong Bang,
Journal of Macromarketing
2005 25: 163.
Prior studies of portrayals of Asian Americans in advertising have found limited representation and portrayals that are skewed toward technology-based products, business and science magazines, and business settings and relationships. This article examines current Asian American portrayals.
Findings indicate that, despite improved representation, stereotyped portrayals persist. The "model minority" stereotype, which suggests that Asian Americans are hardworking, technologically savvy, business oriented, successful, and well assimilated, is clearly reflected in advertising portrayals. Portrayals of Asian Americans in family and social contexts are seldom seen. Moreover, even magazines with high Asian American readership reflect the same stereotypes.
Contributed by Cheri Cannon, LSU Manship School Master's Student
---
It's not about the game: Don Imus, race, class, gender and sexuality in contemporary media (by Cheryl Cooky et. al., 2010, Sociology of Sport Journal, 27, 139-159.)
Using intersectionality and hegemony theory, we critically analyze mainstream
print news media's response to Don Imus' exchange on the 2007 NCAA women's
basketball championship game. Content and textual analysis reveals the following
media frames: "invisibility and silence"; "controlling images versus women's
self-definitions"; and, "outside the frame: social issues in sport and society."
The paper situates these media frames within a broader societal context wherein 1)
women's sports are silenced, trivialized and sexualized, 2) media representations
of African-American women in the U. S. have historically reproduced racism and
sexism, and 3) race and class relations differentially shape dominant understandings of African-American women's participation in sport. We conclude that news media reproduced monolithic understandings of social inequality, which lacked insight into the intersecting nature of oppression for women, both in sport and in the United States.
Contributed by Lauren F. Myers, LSU Manship School Master's Student
---
A fed-up actress says 'Screw You, Hollywood' and challenges stereotypes
By Carolyn Silveira
This actress' intense truth-telling moves me nearly to tears at 2:00, and she's not even acting. She really shocks me at 2:30. And by 2:50, I start getting inspired as hell. Click here to watch the video
---
Asian bar crawl in San Diego: Groups call it "sexist and racist"
By Michael Chen
(Sept. 22, 2013 | ABC 10 News) - Organizers call it a celebration of Asian culture, while others call it racist. The event, which takes place Sunday, is dubbed San Diego's one and only Asian bar crawl and costume party. Read more
---
High-skilled Asian immigrants as "benchmark of achievements"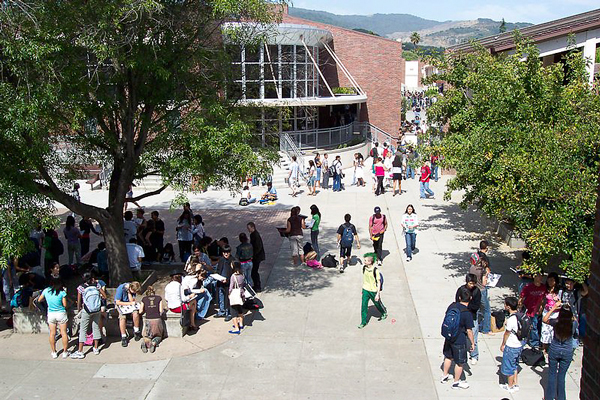 By Brooke Donald
(Sept. 23, 2013 | Stanford News) - Silicon Valley has seen a large wave of immigration, and now has one of the highest per-capita populations of foreign-born residents in the United States. Social scientists have given a lot of attention to how immigrants have adjusted to their new home and how they do – in education, work and economic status – compared to the U.S.-born population. Read more
---
Pew research vs. Asian Americans
By Julia Huang | The Huffington Post
(April 4, 2013) - Recently, some legitimate questions have been raised about The Pew Internet and American Life Project's new "Demographics of Social Media Users" study for failing to include Asian-Americans. Unfortunately, Pew's response has only highlighted the glaring problem that for 20 years Asians have been regularly excluded from all of their research studies, not just this latest one on digital aptitude. Read more
Asian-American Article:
UC Irvine Asian-American frat's awful blackface video as bad as it sounds
---
Beyond the Bad and the Ugly: Stereotypes and Asian American Pop Culture - A Summit at the Japanese American National Museum (March 23, 2013) in Los Angeles, CA.
This event brings together artists, academics, advocates and critics for a candid discussion of negative and distorted images of Asians in U.S. popular culture — and how to address, erase or subvert them. More info here
---
Event Coverage: Check out the updates from Asian-American media festivals in San Francisco
Dosa Hunt CAAMFest 2013 Trailer (Source: CAAMChannel)
By Vincent Pham
(March 19, 2013) - CAAMFest has started and will continue until March 24, 2013. Formerly known as the San Francisco International Film Festival, CAAMFest is one of the largest Asian and Asian American-themed media festivals in the United States and is sponsored by the Center for Asian American Media (CAAM). Click to get more updates
---
'Make Me Asian' app removed from Google Play store
By Gene Demby
(Jan. 17, 2013 | NPR) - American Idol accused of racism? That's what nine Black former contestants claim—and they plan to file a discrimination lawsuit against American Idol for trying to improve show ratings by exploiting Blacks.
The "Make Me Asian" app let users alter photos to turn faces into stereotypical Asian caricatures —- think Fu Manchu-style mustaches and rice paddy hats. Its creator, "KimberyDeiss," developed similar apps, like Make Me Indian, . . . Read More
---