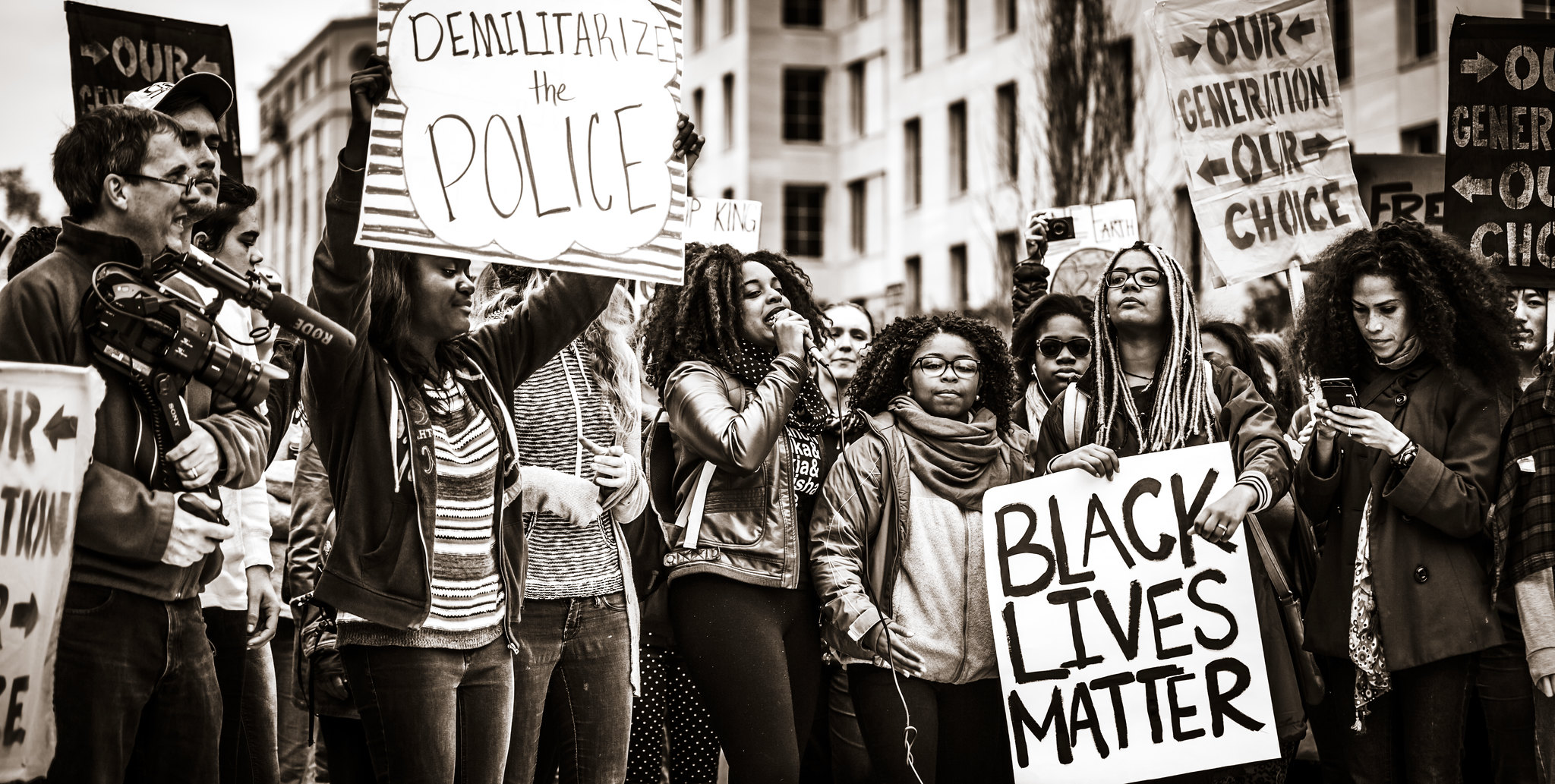 Photo Credit: Johnny Silvercloud/ Flickr
by Mia Moody-Ramirez, Ph.D.
(August 13) - Living with the Covid-19 pandemic has become the "new normal." Although Americans are longing for a cure, we assume we will eventually have one. At the same time, in the United States we are dealing with another crisis—one that has been ongoing—Systematic Racism. We are not as sure if there will ever be a remedy.
---
By Dorothy Bland
(August 3, 2020) - In reflecting on the summer of 2020, the songs "Unforgettable" by Nat "King" Cole and Bebe and Marvin Winans' "Good Trouble" bring comfort. Our world is struggling with two pandemics – the novel coronavirus and reckoning with systemic racism given the wave of protests around the globe in the aftermath of George Floyd's killing by police in Minnesota.
---
(July 21, 2020 | NABJ) - Two years after Fox News paid $10 million to settle a racial discrimination lawsuit filed by Black employees, the National Association of Black Journalists (NABJ) is appalled to learn of new allegations of "rank racism" at the nation's highest-rated cable network.
---
Reparations to compensate blacks in the U.S.?
(July 20, 2019) - Reparations to compensate for black Americans for slavery and past injustices is a hot topic. The first in a series of Congressional hearings in more than a decade was held in June 2019. Among those testifying in support of reparations were author Ta-Nehisi Coates, actor Danny Glover and economist Julianne Malveaux, U.S. Sen. Cory Booker, D-N.J., introduced a companion bill to House Resolution 40, which was sponsored by U.S. Rep. Sheila Jackson Lee, D-Texas, to establish a Commission to Study and Develop Reparation Proposals for African- Americans Act.
See the links that follow for more information.
- H.R. 40 (2019). Commission to Study and Develop Reparation Proposals for African-Americans Act. (Source: Congress.Gov)
- Coates, T. (2014, June). The case for reparations. (Source: The Atlantic)
- Criss, D. (2019, April 15). People are again talking about slavery reparations. But it's a complex and thorny issue. (Source: CNN)
- Horowitz, J. M. (2019, June 17). Most Americans say the legacy of slavery still affects black people of slavery still affects black people I the U.S. today. (Source: Pew Research Center)
---
A Last Look at Ebony's Archives, Before They're Sold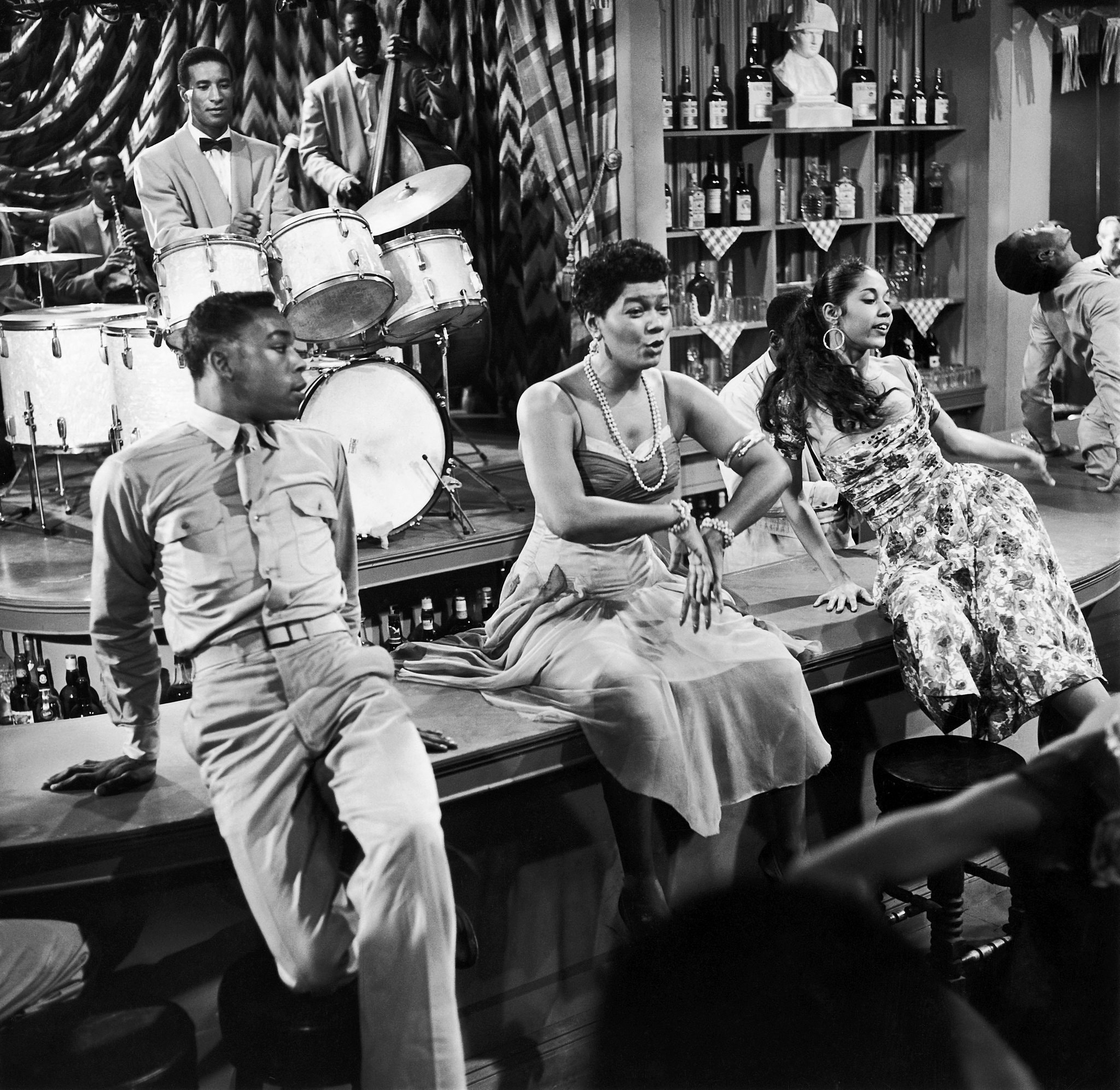 By Julie Bosman
(July 16, 2019 | The New York Times) - For months, a stream of visitors — curious, cultured and deep-pocketed — have slipped into a drab brick warehouse on the West Side of Chicago. They have been escorted upstairs in a creaky elevator to a windowless room and handed blue gloves to wear. Continue reading this article on "A last look at Ebony's Archives."
---
Celebration of Juneteenth
- Why Juneteenth is a celebration of hope
Why so many Americans want Juneteenth to become a national holiday? (Source: National Geographic)
- Juneteenth: A day of joy and pain - and now national action (Source: Associated Press)
- Meaning of Juneteenth Flag (Source: CNN)
- History: What is Juneteenth (Source: History.Com)
Tweets on #Juneteenth
Facebook ad and plan to stop discrimination against African-Americans, women and older workers
Facebook has agreed to pay a $5 million settlement over discriminatory ad practices after a ProPublica investigation found Facebook allowed advertisers to hide ads from blacks, Hispanics, women and others. According to Wired magazine, "Facebook will build a designated portal for advertisers to create housing, employment, and credit ads, which will not allow targeting users by age, gender, zip code, and other categories covered by antidiscrimination laws." However, Facebook still faces investigations from the Federal Trade Commission, the Securities and Exchange Commission and others about privacy and data issues. Read more about the settlement in USA Today and Wired magazine:
- Facebook changes its ad tech to stop discrimination
- Facebook vows to stop ad discrimination against African-Americans, women and older workers
---
Democracy Fund Report: State of African-American Media
Did you know that Blavity, The Grio and The Root have been described as the most popular black digital news outlets targeting Millennials and Gen Z? Also, did you know there are more than 200 publications with 20.1 million online readers representing the Black press in the U.S. today? Check out the Democracy Fund's "African America Media Today: Building the Future From the Past" report.
---
Deep divides between white and blacks on how Americans see race in 2019
The latest Pew Research on race shows deep divides remain between blacks and white in the United States. Click on the Pew Report for details.
---
First African-American wins Pulitzer for editorial cartoon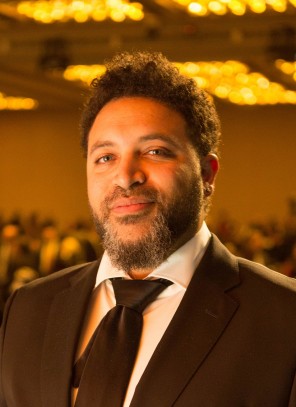 Darrin Bell, a freelance political cartoonist, made history in 2019 as the first African-American to win the Pulitzer Prize in the editorial cartoon category. He tackles subjects ranging from the disenfranchised to the turmoil in President Trump's administration. Here's a link to some of his award-winning work.
---
"Green Book," Oscar and Reactions
By Dorothy Bland
The roster of Oscar winners was the most diverse in history. Yet, Green Book, the "best picture" winner about an African-American classical pianist being chauffeured by a white driver in the South, created quite a controversy on Black Twitter and in the media. Here are several stories for recommended reading to provide more context from NPR and The New York Times:
-Oscars 2019: Reaction To Best Picture Award For 'Green Book' : NPR
- What 'Green Book' Says About the Academy. Our Critics on the Oscars. - The New York Times

Blackface: America's "troubled cultural legacy"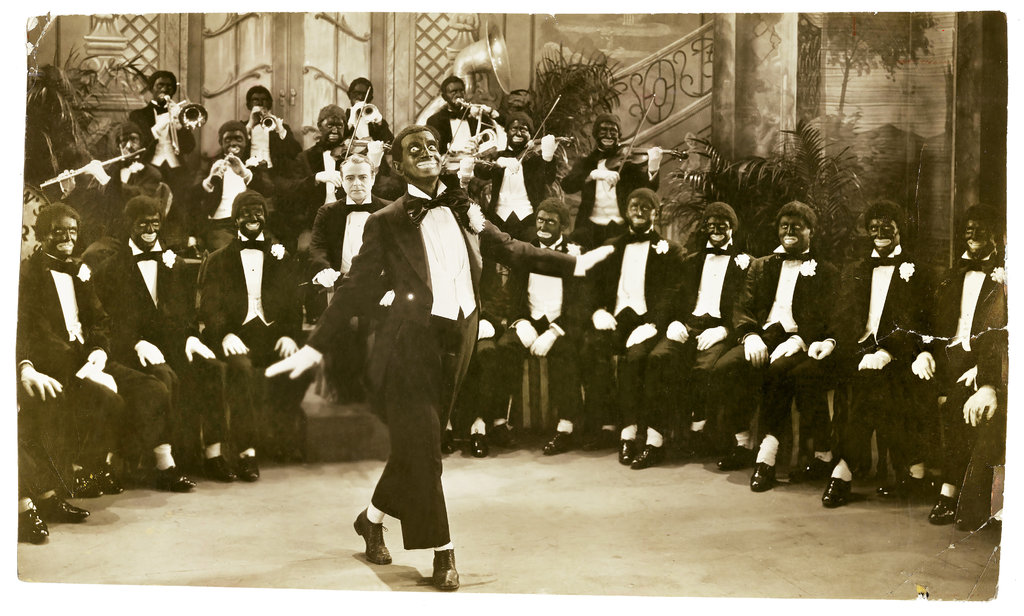 (Feb. 9, 2019) - Blackface controversies involving Virginia's Governor Ralph Northam as well college students at the University of Oklahoma have captured national and global attention. Northam apologized, said he has no plans to resign and pledged to launch a reconciliation tour of the state. Virginia Attorney General Mark Herring also acknowledged he dressed up in blackface in 1980. The OU students apologized and left the OU campus. The latest controversies are teachable moments. Historical context matters and why black face is not acceptable need to be discussed in classes across the nation. Visit this link to a recommended article by Wil Haygood from The New York Times.
Summarized by Dorothy Bland.
Related article:
- About (Black) Face by Eric Anthony Grollman (Inside Higher Education | Feb. 11, 2019)
---
Relaunching of The North Star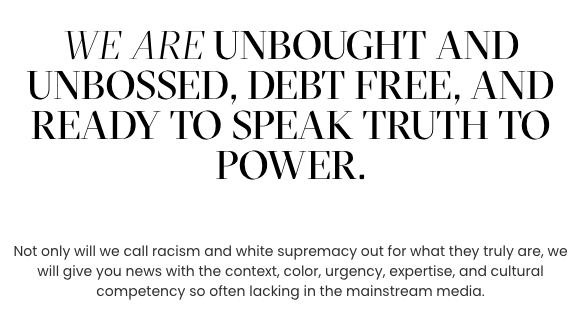 (Feb. 17, 2018) - The North Star, which was started in 1847 by Frederick Douglass and Dr. Martin Delany "as the leading abolitionist newspaper of its day," was relaunched on Feb. 14 "as a modern hub for liberation journalism." The latest business venture is led by activist/journalist Shaun King. Check out this webpage, Building The North Star.
Historian Dr. Keisha Blain has joined the newspaper as editor-in-chief. Dr. Blain teaches history at the University of Pittsburgh.
Contributed by Dorothy Bland
---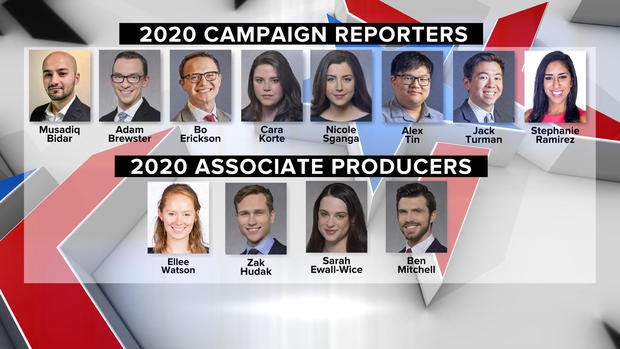 (January 15, 2019 | NABJ) - The National Association of Black Journalists (NABJ) is very disappointed in and disturbed about CBS News' recent announcement showcasing new hires for coverage of the 2020 Presidential election. The uproar began following a producer's tweet that included a graphic with 12 staffers, of which none are African American or black.
Immediately the graphic set off a wave of criticism throughout the media industry, as well as the general public, with many expressing concern that blacks will not be covering the 2020 election and issues important to African Americans would not be addressed.
---
U.S. Senator Kamala Harris, D-Calif., is the second Black woman after Shirley Chisholm's unsuccessful bid in 1972, to run for the U.S. presidency. Harris, who was elected to the U.S. Senate in 2016, is of mixed ancestry as she is the daughter of immigrants from India and Jamaica. Harris announced she would be a U.S. presidential candidate on Jan. 21, 2019, the Martin L. King Jr. holiday.
---
By Sheryl Estrada

(Dec. 28, 2018 | DiversityInc.) - A new study of millions of tweets received by 778 journalists and politicians from the U.K. and U.S. in 2017 found that rampant abuse toward women occurs on Twitter. At least 1.1 million abusive tweets were sent to the women in the study throughout the year. Women are sent abusive content on Twitter every 30 seconds on average.
---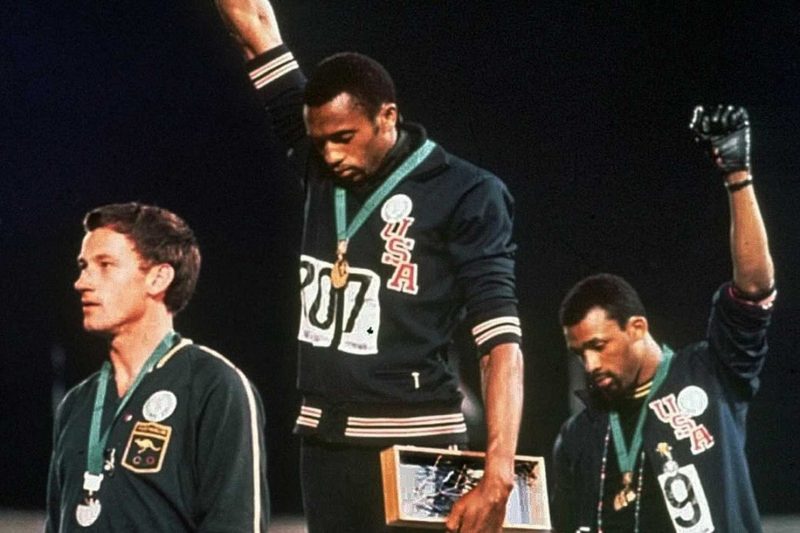 The Media Education Foundation is offering a special 25% discount on selected films on race during Black History Month in February
Check out the names of the films that can be purchased with 25% special discount in February, Black History Month.
---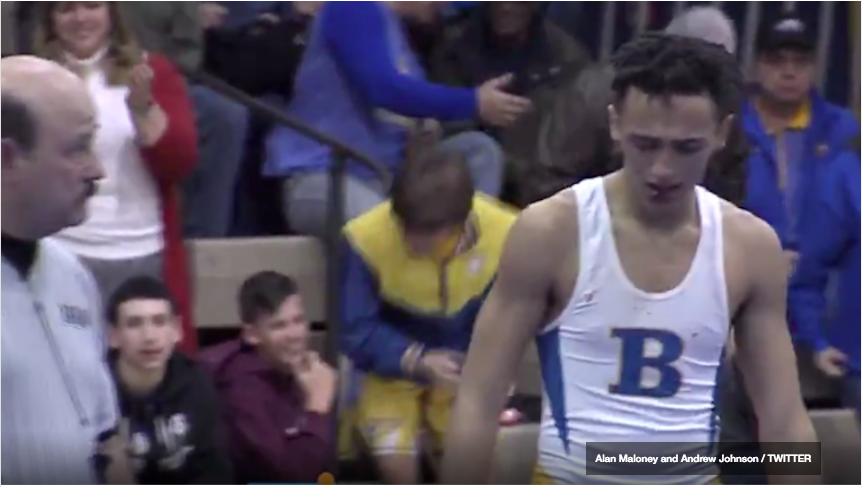 By Sheryl Estrada
(Dec. 23, 2018 | DiversityInc.) - Alan Maloney, a white New Jersey referee, who forced Andrew Johnson, a Black high school wrestler, to cut off his dreadlocks during a match has been barred from further officiating as an investigation takes place.
New Jersey State Interscholastic Athletic Association published a statement on Twitter following the racist incident at Buena Regional High School, in Buena, N.J., confirming that Maloney has been benched:
"Given the degree of attention being focused on this matter, the NJSIAA will recommend to chapter officials that the referee in question not be assigned to any event until this matter has been reviewed more thoroughly."
---
(Sept. 28, 2017 | CNN) - At least one of the Facebook ads bought by Russians during the 2016 presidential campaign referenced Black Lives Matter and was specifically targeted to reach audiences in Ferguson, Missouri and Baltimore, sources with knowledge of the ads told CNN.
---
By Meagan Flynn
(December 3, 2018 | The Washington Post) - It looked as though a couple police officers went dumpster diving for ornaments.
Hanging from the Christmas tree inside a Minneapolis Police Department precinct were half-crushed cans of Steel Reserve malt liquor and crumpled bags of Takis chips and Funyuns. There was a cup from the fried-chicken joint Popeyes and two packs of Newport cigarettes — pieces of actual garbage accented by a single strip of yellow crime-scene tape that didn't quite cut it as tinsel.
If the police thought the scene was a joke, nobody was laughing.
---
By Jayme Ganey
What Kamala Harris, Alma Adams, Andrew Gillum and Stacey Abrams all have in common, in addition to being influential in U.S. politics, is they're graduates of Historically Black Colleges and Universities ( HBCUs) — Howard University, North Carolina A&T, Florida Agricultural & Mechanical University, and Spelman College.
---
By Jayme S. Ganey
(July 31, 2018 | DiversityInc.) - Anna Wintour, who has been editor-in-chief of Vogue since 1988, has never given control over the magazine's cover, and she's never hired a Black photographer for it.
Tyler Mitchell, 23, a New York University graduate and Instagram sensation, who has shot campaigns for Givenchy and Marc Jacobs, will shoot Beyoncé for the September issue.
---
By Jayme Ganey
(July 2, 2018 | DiversityInc.) - Destiny Brannon used her platform as a high school valedictorian to state her beliefs on the lack of commitment of teachers and the school's emphasis on athletics instead of academics. The DeSoto ISD principal had approved her speech. But now the school claims that thanks to miscalculating rankings from only one semester, instead of two, she's no longer the valedictorian.
---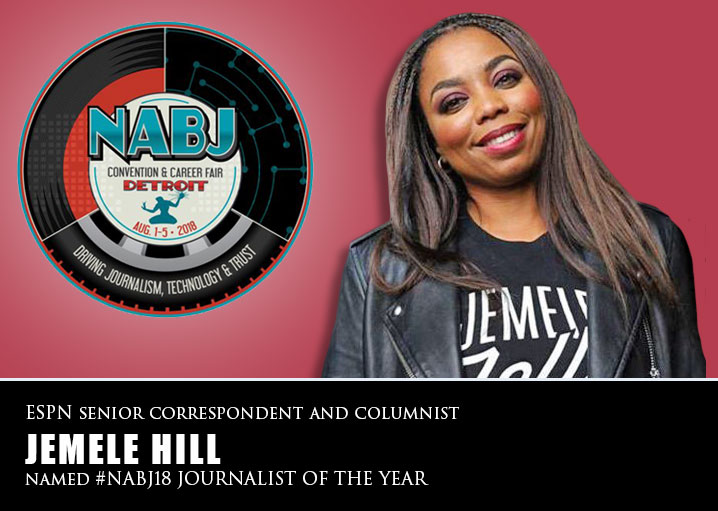 (May 21, 2018 | NABJ) - Jemele Hill has been selected as the 2018 Journalist of the Year by the National Association of Black Journalists (NABJ). The annual award recognizes a black journalist who has amassed a distinguished body of work with extraordinary depth, scope and significance to the people of the African Diaspora.
---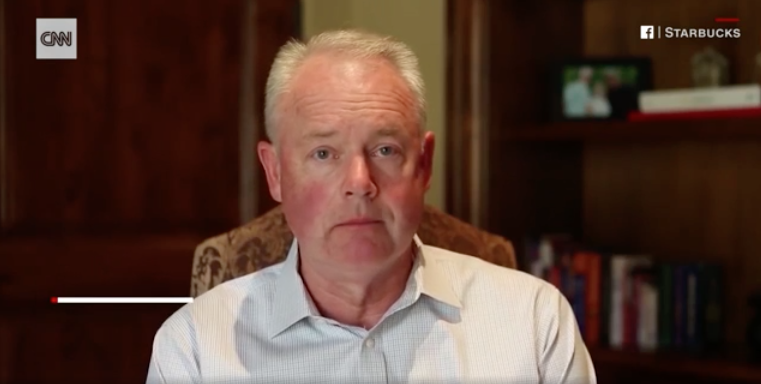 (April 17, 2018 | CNN) - Could implicit bias training prevent an incident like the one at a Philadelphia Starbucks in which two black men were arrested after asking to use the restroom?
The word "implicit bias" or some variation of it has been used by Starbuck's CEO, the city's police commissioner, its mayor, NAACP and outraged community members after the two were escorted from the coffee shop in handcuffs.
---
(April 17, 2018 | DiversityInc. via Reuters) - (Reuters) — On the back of wide praise for her two-hour performance at the Coachella music festival, Beyoncé on Monday said she was offering $100,000 in scholarship money to students at four historically Black colleges and universities.
---
By Sheryl Estrada
(January 4, 2018 | DiversityInc.) - Richelieu Dennis, founder and chairperson of Essence Ventures, purchased Essence Communications, which includes the magazine and its parent lifestyle brand, from Time Inc. The media brand that has been embraced by Black women since the 1970s returns to being ran by an entirely Black-owned independent company.
---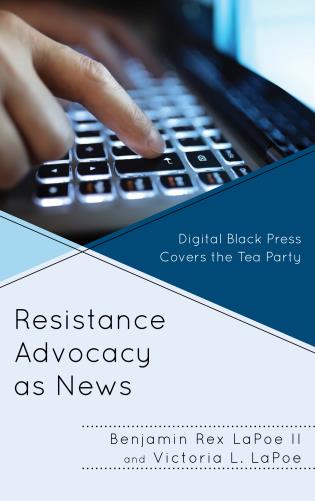 By Benjamin Rex LaPoe II & Victoria L. LaPoe
(Source: Rowman & Littlefield) - "Resistance Advocacy as News: Digital Black Press Covers the Tea Party examines the Black and mainstream press's digital interpretations of the Tea Party during President Barack Obama's first term. The Tea Party narrative and the white ideologies disseminated by conservative groups was, and continues to be, an intricate story for journalists to tell. This book tracks coverage of the Tea Party from the modern group's beginning in early February of 2009 until two weeks after the 2012 general presidential election in November . . ."
---
Facebook launches community tech hub in Nigeria
(Nov. 22, 2017 | CNN) - Facebook has been under scrutiny for its less-than-diverse board, and has taken some measures to improve, but now it is expanding its diversity push in a global way.
Facebook is launching a tech "community hub" and training program in Nigeria, which is the social media company's biggest African market. The program will be the first of its kind in Africa and will offer tech support as well as train 50,000 young people and SMEs in digital skills.
Facebook confirmed that Nigeria, Africa's most populous nation, holds 22 million monthly Facebook users with 10 million logging on daily via mobile devices. Read more
---
'We Need to Normalize the Black Family Again:' Author hopes to reinforce traditional families with new children's book
(Nov. 12, 2017 | Atlanta Black Star) - While children's books are getting more diverse over the years, the truth is they're still disproportionately white. But Geiszel Godoy, alongside her husband, Manuel Godoy, a veteran children's book author of the "Kids 2 Kings" series, which follows four royal children with superpowers, hopes to add her name to that slow-growing list of writers of children's books that feature characters of color. Read more
---
App Alerts users when they're near a Black-owned business
(Nov. 11, 2017) - BlavityIn 2015, entrepreneur Mandy Bowman founded Official Black Wall Street, a next-generation digital platform that has become known as the largest global directory of black-owned businesses. The company has now set its sights on making it easier to discover and support black-owned businesses.
Official Black Wall Street has launched its highly-anticipated app which combines social impact and tech by alerting users when they're near a black-owned business. The app will allow for people to easily buy black and circulate the black dollar. Read more.
---
Stephanie Mills tells it like it is while discussing cultural appropriation and R&B whitewashing
(Nov. 16, 2017 | Blavity) - R&B soul singer/songwriter Stephanie Mills did not bridle her tongue in a recent interview, where she sounded off about issues with black culture appropriation and the apparent whitewashing of R&B music. When asked about the current state of music Mills poignantly responded, "I think they want R&B, but they don't want it from us." Read more
---
Another UK Magazine forced to apologize for changing a Black woman's hair on cover
(Nov. 11, 2017 | Atlanta Black Star) - British magazine Grazia U.K. has apologized to Lupita Nyong'o after the actress accused it of altering her hair on its front cover "to fit a more Eurocentric notion" of beauty.
The Academy Award winner tweeted before-and-after images, saying the magazine "edited out and smoothed" her hair. She added the hashtag "dtmh (don't touch my hair)."
On Instagram, the Kenya-raised star of "12 Years a Slave" and "Star Wars: The Last Jedi" said "there is still a very long way to go to combat the unconscious prejudice against black women's complexion, hairstyle and texture." Read more.
Related Articles:
- Natural Haircare CEO backs Lupita Nyong'o for leading charge for media to embrace natural hair

---
After lobbying for new network, 'Underground' creator says the show is no more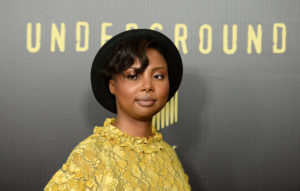 (Nov. 8, 2017 | Source: Atlanta Black Star - The creator of WGN America's "Underground," which ran for two seasons, has confirmed that efforts to save the canceled show have been futile. Misha Green, who also executive produced the critically-acclaimed series, tweeted that it won't be back on TV "at least, not in its current iteration." Read more
---
Sessions' DOJ has zero black senior staff members
By Kaitlyn D'Onofrio
(Nov. 15, 2017 | DiversityInc.) - Jefferson Beauregard Sessions III's poor relationship with the Black community was brought to the forefront during questioning at a House Judiciary Committee meeting.
"I do not have a senior staff member at this time that's an African American," Sessions told Democratic Rep. Cedric Richmond of Louisiana.
Richmond, who is the chairman of the Congressional Black Caucus (CBC), also asked Sessions about diversity on the bench.Read more
---
Lupita Nyong'o slams magazine for editing out her natural hair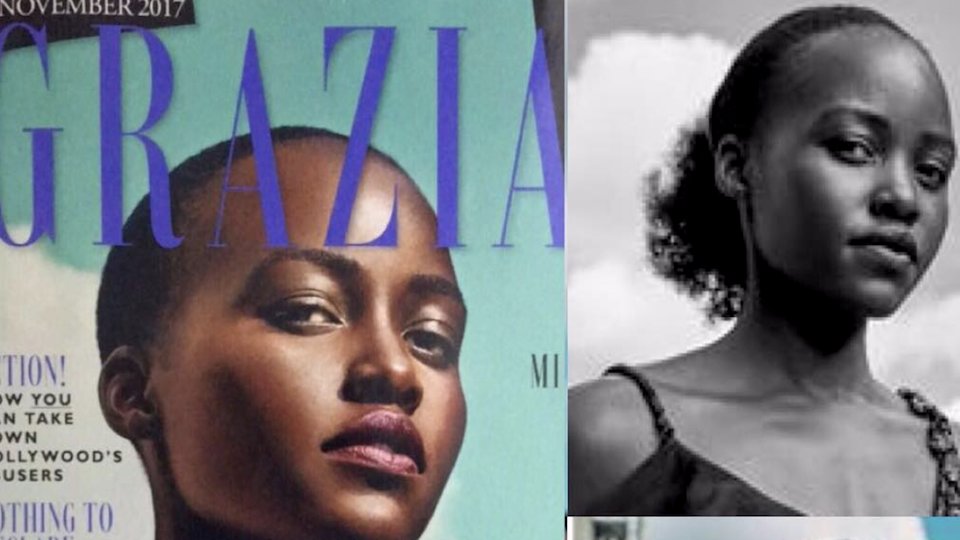 By Sheryl Estrada
(Nov. 14, 2017 | DiversityInc.) - Lupita Nyong'o took a stand against her natural hair being digitally altered for the cover of Grazia UK magazine. The Oscar-winning actress refused to allow "unconscious prejudice" and set standards of beauty negate her "beautiful, kinky, coily hair." Read more
---
Michael B. Jordan sets feature directorial debut with film adaptation of 'The Stars Beneath Our Feet'
(Nov. 9, 2017 | Shadow and Act) - Michael B. Jordan is super busy both in front of — and behind the camera.
Now, the actor has set his feature directorial debut.
Endeavor Content has acquired the rights to David Barclay Moore's novel The Stars Beneath Our Feet, and according to Deadline, it will be "developed as a vehicle" for Jordan's feature debut. Read more
---
Rappers, scholars team up with Smithsonian for the creation of a Hip-Hop anthology
By NewsOne Staff
(Nov. 12, 2017 | NewsOne)- Legendary hip-hop artists are joining forces to create an extensive anthology that will serve as a retrospective of the genre, NBC News reported. Read more
---
Students allegedly wore Confederate flag clothing, bullied African-American classmates
(Nov. 11, 2017 | TheGrio.Com) - New Jersey's Gloucester County Institute of Technology became the focus of racial tensions after several students allegedly wore Confederate flag clothing and bullied their African-American classmates in response to students who wore black during Spirit Week in protest of racial inequality. Read more
---
Chadwick Boseman crowned "Most Popular U.S. Actor in China"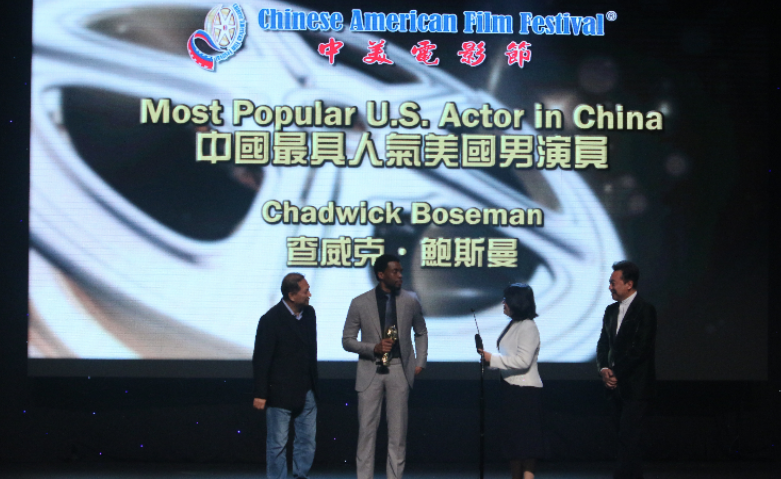 (Nov. 10, 2017 | Shadow and Act) - I could wrong, but I've always assumed that artists — independent black artists specifically — with completed work (in this case films) have an international outlook.
In an email chat I had with a black filmmaker with a completed feature film, who is in the process of submitting it to film festivals for consideration (asking for any advice I could give on where he should submit his film), I was a bit surprised to learn that he had no overseas strategy; he listed the film festivals he was planning to target with his film, and they were all local - as in USA-based. Read more
---
---
Russian Facebook ads showed a black woman firing a rifle, amid efforts to stoke racial strife
By Blavity Team
(Oct. 2, 2017 | Blavity) - Investigators believe the advertisement may have been designed to encourage African American militancy and, at the same time, to stoke fears within white communities, the people said, speaking on condition of anonymity to discuss the probe. But the precise purpose of the ad remains unclear to investigators, the people said. The apparent tactic underscores how the Russians used U.S.-based technology platforms to target Americans with highly tailored and sometimes-contradictory messages to exploit divisions in American society over the past two years. Read more.
Related Article:
- Black Lawmakers Hold a Particular Grievance With Facebook: Racial Exploitation
---
Research Brief:
The social media response to Black Lives Matter: how Twitter users interact with Black Lives Matter through hashtag use.
Abstract: "This paper focuses on the social media presence of Black Lives Matter (BLM). Specifically, we examine how social media users interact with BLM by using hashtags and thus modify the framing of the movement. We call this decentralized interaction with the movement "distributed framing". Empirically, we illustrate this idea with an analysis of 66,159 tweets that mention #BlackLivesMatter in 2014, when #BlackLivesMatter becomes prominent on social media. We also tally the other hashtags that appear with #BlackLivesMatter in order to measure how online communities influence the framing of the movement. We find that #BlackLivesMatter is associated with five types of hashtags. These hashtags mention solidarity or approval of the movement, refer to police violence, mention movement tactics, mention Ferguson, or express counter-movement sentiments. The paper concludes with hypotheses about the development of movement framings that can be addressed in future research" [Source: Jelani Ince, Fabio Rojas & Clayton A. Davis (2017). "The social media response to Black Lives Matter: how Twitter users interact with Black Lives Matter through hashtag use," Ethnic and Racial Studies, Vol. 40, Issue 11, 1814 - 1830, Taylor & Francis Online].
---
New Series highlights the Trials And Triumphs of Black fatherhood
By Taryn Finley
(Sept. 26, 2017 | HuffPost) - A new docuseries is exploring the real life experiences of black fathers in America.
"Pops," an 11-part PBS series, features three black families with different backgrounds. The project follows the fathers ― activist Shaka Senghor, social media sensation LaGuardia Cross and same-sex couple Chris and Shelton Stroman-Inniss ― throughout the course of a year. Read more
---
Blavity: Howard Law alum Charles D. King just secured millions to bring more of our narratives to film and television
(Oct. 3, 2017 | Blavity) - Howard University Law Alum, Charles D. King puts in work as the first black partner in one of Hollywood's leading entertainment agencies. King recently announced that his multi-platform media company, MACRO has raised an additional $150 million in funding to further the production and financing of films and television programs with a multicultural bent.
The company's first major studio feature, Fences, starring Denzel Washington and Viola Davis, grossed over $64 million and won a myriad of nominations including Golden Globe and Academy Award wins for Viola Davis. With highly anticipated November 2017 releases of Mudbound, directed by Dee Rees and Roman J. Isreal, Esq. written and directed by Denzel Washington and Colin Farrell, MACRO is quickly becoming a major force in Hollywood. Read more
Related Story:
Know about "Blavity"
---
Teacher creates digital library for kids of color to see themselves in stories
By Zeba Blay
(Sept. 27, 2017 | HuffPost Black Voices) - A tech entrepreneur and educator has created a new digital platform that's revolutionizing representation in children's storytelling.
Shortiez, founded by Mondo Davison, is a digital library of "culturally relevant stories" for children, with a focus on diversity. Young readers are able to personalize stories to better reflect their experiences and their surroundings. Read more.
---
Theatrical production to showcase last year of Dr. Martin Luther King's life
(Sept. 21, 2017 | Associated Press via Atlanta Black Star) - To mark the 50th anniversary of King's assassination next April, the radio and TV host Tavis Smiley is planning a nationwide tour of a theatrical production focusing on the last year of King's life; a time when he was reviled by some for expanding his critique of America beyond its racism to poverty issues and the Vietnam War. Read more
---
The First Children's book with a Black protagonist gets its own stamp series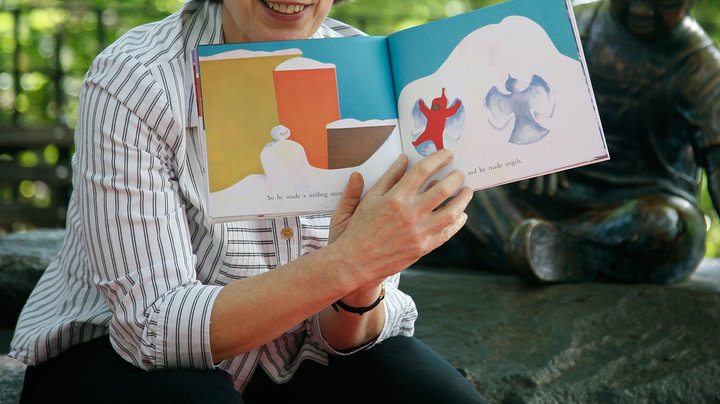 By Zeba Blay
(Sept. 26, 2017 | HuffPost) - Ezra Jack Keats' seminal children's book The Snowy Day is set to be honored with its own official US Postal Service stamp series.
The simply illustrated book, published in 1962, tells the story of a young boy named Peter who enjoys a day playing in the snow. It was the first American children's picture book to feature a black protagonist. Read more
---
Marvel's newest superhero is a Nigerian teenager with Black Panther connections
(Sept. 11, 2017 |BET) - Ngozi is the star of a new comic titled "Blessing in Disguise," which is set in Lagos, Nigeria. It is written by award-winning Nigerian-American author Nnedi Okorafor and was inspired by the Chibok girls, which became a large topic of conversation in 2014 due to the abduction of about 220 schoolgirls by the militant group Boko Haram. Read more
---
Oprah premieres new docuseries 'Released,' highlighting the impact of mass incarceration on Black families
By Rachaell Davis(Sept. 26, 2017 | Essence) - Oprah Winfrey is shedding light on the detrimental after effects of mass incarceration on Black families through a new OWN TV docuseries. Appropriately titled Released, the series chronicles the lives of six men and women as they navigate the many challenges they face with getting acclimated to life outside of bars. While each of the men and women are face very different circumstances and situations they're all focused on one thing…doing everything they can not to end up behind bars again. The show highlights the lack of resources for former prisoners once released, the often overlooked backstories that landed them in prison and why redemption. Read more
---
Jemele Hill: Racism, politics, and the media
ESPN found itself in another political controversy earlier this week, this time becoming the latest news organization forced to grapple with where the line is on politics and racism after SportsCenter host Jemele Hill called President Trump a white supremacist in a series of tweets. White House Press Secretary Sarah Huckabee Sanders called Hill's comments "outrageous" and "a fireable offense." The incident has sparked much conversation and controversy on the topic of journalist objectivity.
Sources:
- Did Jemele Hill 'cross the line?' ESPN controversy reveals the news media's enduring struggle with race. (The Washington Post)
- Trump attacks ESPN after anchor calls him a white supremacist
---
Can Netflix crash the Oscars with Dee Rees' Mudbound?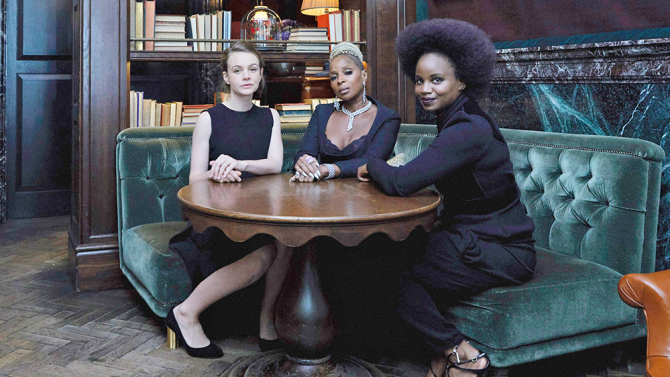 It's the story of white farmers and the black sharecroppers who work for them in the Jim Crow South. Premiering on Netflix, who spent millions to acquire the film, and in select theatres Nov. 17, "Mudbound" is predicted to be a huge success. It's directed by Dee Rees, who made the powerful HBO biopic "Bessie," starring Queen Latifah. "Mudbound" stars stars Jason Mitchell, Garret Hedlund, Rob Morgan, Mary J. Blige, Carey Mulligan, Jason Clarke and Jonathan Banks.
Sources:
- Can Netflix Crash the Oscars With Dee Rees' 'Mudbound'? (Variety)
- Powerful 'Mudbound' Trailer Portrays Racial Turmoil In The Jim Crow South (HuffPost)
---
When the media treat White suspects and killers better than Black victims
The Huffington Post republished this story, which first ran in August 2014, in light of a New York Post headline earlier this week that described a white murder suspect as a "clean-cut American kid." Police have identified 23-year-old Kenneth Gleason as a person of interest in the September slayings of two black men in Baton Rouge, Louisiana, which authorities believe may have been racially motivated.
Source:
-When The Media Treat White Suspects And Killers Better Than Black Victims (HuffPost)

---
Shonda Rhimes launches digital publishing platform with Hearst
(Sept. 19, 2017 | The Grio) - Sonda Rhimes is teaming up with Hearst Magazines Digital Media to create Shondaland.com.
The site will collect essays, videos, articles, and other media from Rhimes' production team, using Hearst's resources to push its platform to build its brand and offer publishing services. Read more
---
Black buying power to hit $1.5 trillion, thanks to Black women
(Sept. 21, 2017 | The Grio) -According to a new Nielson report called African-American Women: Our Science, Her Magic, the businesses run by and the brand loyalty of Black women is driving part of the economy, so much so that total Black spending power is expected to hit a record $1.5 trillion by 2021. Read more
---
L'Oreal dropped black trans model Munroe Bergdorf
(Sept. 1, 2017 | Independent) - On September 1, L'Oreal dropped Munroe Bergdorf, their first ever trans model, from their diversity campaign after a media storm which has seen her since branded as "anti-white" for statements that she made concerning the complicity of white people in widespread racism. Read more.
---
#EbonyOwes: Freelancers sue historic Black magazine for $70,000 in unpaid invoices
By Monique Judge
(Sept. 17, 2017 | The Root) - A little over two months after Ebony magazine missed its self-imposed deadline for paying the thousands of dollars it owes its writers, a group of 38 freelancers filed a lawsuit in Illinois' Cook County Circuit Court on Tuesday alleging that they are collectively owed more than $70,000 for their work. Read more
---
Brooklyn Eatery sells Black stereotypes
By Sheryl Estrada
(July 25, 2017 | DiversityInc.) - An "Instagrammable" "boozy sandwich shop" in Brooklyn's Crown Heights section is serving up controversy for its mockery of poverty amid the neighborhood's gentrification.
About 100 people turned up at the shop on Saturday to protest the owner, Becca Brenna, a Toronto transplant, for touting a bogus "bullet hole-ridden wall" at the shop, and the intent to serve Forty Ounce Rosé in paper bags. Read more.
---
"'It's OK, I'm right here with you,' 4-year-old with Philando Castile tells mom in squad car"

Source: Associated Press (June 21, 2017)
By Sheryl Estrada

(June 22, 2017 | DiversityInc.) - A four-year-old girl was in the backseat of Philando Castile's vehicle when Jeronimo Yanez, a St. Anthony Police Department police officer, fired his weapon into Castile's car seven times during a traffic stop on July 6. Although one of the bullets logged just 16 inches from her car seat, a video shows the girl had the courage to comfort her mother.
On Friday (June 16), Yanez was acquitted of manslaughter charges in the death of Castile. Case files are now being publicly released. A video made available Wednesday shows footage of the girl and her mother, Castile's girlfriend Diamond Reynolds, in the back seat of a police squad car. Read more
---
Bill O'Reilly's racist remark on Congresswoman's hair rebuked
By Sheryl Estrada
(March 29, 2017 | DiversityInc.) - Elected in November 2014 to her 13th term in the U.S. House of Representatives, Rep. Maxine Waters (D-Calif.) serves as the ranking member of the House Committee on Financial Services. Bill O'Reilly of Fox News attempted to downgrade Waters' years of political experience by making a racial joke about the style of her hair, as well as the late James Brown. Read more
Related story:
- Fox News faces racial discrimination lawsuit (DiversityInc.| March 30, 2017)
---
Film: The Souls of Black Girls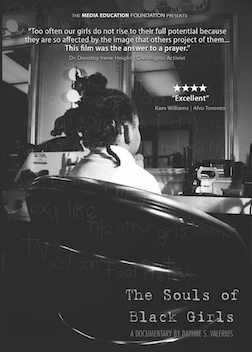 (Source: Media Education Foundation) - Filmmaker Daphne Valerius's award-winning documentary The Souls of Black Girls explores how media images of beauty undercut the self-esteem of African-American women. Valerius surveys the dominant white, light-skinned, and thin ideals of beauty that circulate in the culture, from fashion magazines to film and music video, and talks with African-American girls and women about how these images affect the way they see themselves. The film also features powerful commentary from rapper and activist Chuck D, actresses Regina King and Jada Pinkett Smith, PBS news anchor Gwen Ifill, cultural critic Michaela Angela Davis, and others. More information.
---
FreePress: Journalism that prevents Black bodies from falling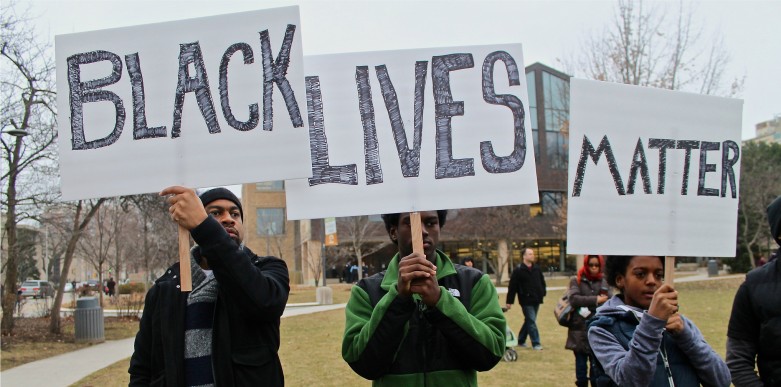 By Brandi Collins & Joseph Torres
(Aug. 4, 2016 | FreePress.Net) - The National Association of Black Journalists and the National Association of Hispanic Journalists held a joint convention in Washington, D.C., in the first week of last month (August) at a moment when the Movement for Black Lives is challenging structural and institutional racism . . . Read more
---
New York Times Report: Affluent and Black, and Still Trapped by Segregation
By John Eligon and Robert Gebeloff
(Aug. 20, 2016 | The New York Times) - Their daughter was sick and they needed family around to help care for her, so JoAnne and Maanaan Sabir took an unexpected detour.
They had spent years blowing past mileposts: earning advanced degrees and six-figure incomes, buying a 2,500-square-foot Victorian with hardwood floors. Yet here they were, both 37, moving to a corner of town pocked by empty lots, cramming into an apartment above Ms. Sabir's mother, in the very duplex that Ms. Sabir's grandparents had bought six decades earlier. Read more
---
Pillars of Black media, once vibrant, now fighting for survival
By Sydney Ember and Nicholas Fandos
(July 2, 2016 | The New York Times) - For the black community in Chicago and elsewhere, Johnson Publishing Company represented a certain kind of hope.
The company's magazines, most notably Ebony and Jet, gained prominence during the struggle for civil rights — Jet published graphic photos of the murdered black teenager Emmett Till that helped intensify the movement — and made it their mission to chronicle African-American life. Read more
---

How the media is puppeteering the images of Black folks
By Danielle James
Word choice. Image choice. Coverage choice.
(July 8, 2016 | HelloBeautiful.Com) - The decisions behind what we see, who we see, and how we see it, are largely shaped by those who present it to the masses. Read more
---

Black media say Facebook should be regulated
(June 28, 2016 | Inside Sources) - Black media outlets concerned with Facebook's growing influence over online news media are calling on the federal government to regulate the social network, which has grown into a major driver of news consumption in recent years. Read more
---

Why the media is lying on the state of Black love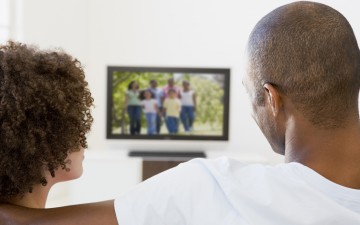 By Shantell Jamison
(June 14, 2016 | Ebony) - You know it. I know it, but one of the most influential, constantly accessible entities needs to be reminded.
For every example of an authentic, strong, loving Black family portrayed in the media, there are several louder, more consistent images of dysfunction. Turn on any television station, especially cable, and trust me, you'll witness an abundance of programs that show you just how bad it is to be Black and in love. Read more
---

Video shows aftermath of police shooting of Black man in Minnesota
By Sheryl Estrada
(July 7, 2016 | DiversityInc.) - Diamond "Lavish" Reynolds, the girlfriend of Philando Castile, a Black man shot and killed on Wednesday in Minnesota by a police officer during a traffic stop, used her cellphone to tell her version of the incident, while Castile sat bleeding to death in the driver's seat beside her. Read more
Related Story
- Police shoot Black Man point blank while restrained on ground (DiversityInc. | July 6, 2016)
---
Black media shake-up: Ebony, Jet Mag & the Grio all sold
By Danielle Jennings
(June 16, 2016 | HelloBeautiful.Com) - It's been an eventful week for Black media with outlets Ebony, Jet, and The Grio being sold to new ownership.
First up, Johnson Publishing sold Ebony magazine (est. 1945) to a large Texas equity firm, Clear View Group, according to an announcement Tuesday. The sister publication Jet magazine (est. 1951) has also been sold, although it has been exclusively digital since 2014. It is the first investment into publishing for Clear View, which is a Black-owned company. Read more
---
Johnson Publishing sells Ebony to Texas-based private-equity firm
By Breanna Edwards
(June 15, 2016 | The Root) - Johnson Publishing announced Tuesday that it has sold Ebony and Jet magazines to an Austin, Texas-based private-equity firm, bringing to an end more than seven decades of ownership by Johnson Publishing, the Chicago Tribune reports. Read more
---
Sale of 1st and only Black-owned public TV station a wake-up call on media diversity
By Wade Henderson
(June 14, 2016 | The Root) - The possible loss of Howard University's PBS affiliate could be a tipping point toward the extinction of black-owned broadcast media, but the Federal Communications Commission has no sense of urgency to fix the problem. Read more
---
W. Kamau Bell explains how White Media ownership hinders discussions on racism
By Ken Meyer
(May 30, 2016 | Mediaite) - Brian Stelter had W. Kamau Bell on Reliable Sources yesterday, where the CNN host/comedian gave a thorough perspective on how and why much of the media is too hesitant when it comes to addressing racism in America. Read more
---
CBC members worry proposed FCC rule could hurt Black media companies
(May 29, 2016 | New Pittsburgh Courier Online) - In an unpredictable, disruptive media environment featuring new ways for consumers to receive video content over Wi-Fi, apps and live streaming, established media companies are bracing for a future driven by big tech and consumer choice with new profit models. Read more
---
The Movement beyond media representation: An online docuseries shows us why visibility is not enough
By Hari Ziyad
(May 27, 2016 | PasteMagazine.Com) - The public conversation about media representations of marginalized people has been ongoing for as long as I can remember. If underrepresented folks are not decrying the terrible and ceaseless failures at achieving adequate diversity behind and in front of the camera, we are lauding limited successes and celebrating those finally breaking through glass ceilings in their artistic fields. 2016 has already been both the year of one of Hollywood's whitest major awards shows as well as the racial "revolution" that is one of Broadway's biggest hits. Read more
---
Pattern of racism in media continues as Black NY Times employees file discrimination lawsuit
By Shaundra Selvaggi
(May 2, 2016 | Atlanta Black Star) - Two Black women filed a class action lawsuit against the New York Times on April 28, alleging the newspaper discriminates on the basis of race, sex and age.
The Guardian reports Ernestine Grant, 62, and Marjorie Walker, 61, accused CEO Mark Thompson of instating a policy of "deplorable discrimination" in the suit, filed at the U.S. District Court for the Southern District of New York. Read more
---
Prince always sought ties with Black media
By Richard Prince
(April 27, 2016 | The Root) - The outpouring of pixels, print and video memorializing Prince continued unabated on Monday with testimony about the superstar's allegiance to the black community and especially to black media.
In an interview published Sunday with Shenequa Golding of Vibe magazine, publicist Terrie Williams described how she met Prince, who died at 57 on Thursday, through the late jazz legend Miles Davis. Read more
---

"Black Lives Matter is not a 'Get Out the Vote' campaign"
By Reniqua Allen
(May 20, 2016 | The Nation) - Last week The Washington Post published a piece about black millennials and voting, the headline of which boldly declared: "Despite Black Lives Matter, young black Americans aren't voting in higher numbers." The headline and the story were both unsurprising and frustrating, a disturbing affirmation that, for all of the talk about young black America in the media, we're still far from understood. Read more
---

Norton pushes for federal dollars for Black media
By James Wright
(May 18, 2016 | Afro.Com) - The trade associations for Black-owned and Latino-owned newspapers are making a push to get more advertising dollars for their members from the federal government. On April 29, D.C. Del. Eleanor Holmes Norton (D) was joined by leaders of the National Newspaper Publishers Association, chairman of the board Denise Rolark Barnes and the president/CEO Dr. Benjamin Chavis and the National Association of Hispanic Publications president and CEO Martha Montoya on the grounds of the U.S. Capitol to support the release of a letter written by the delegate to the U.S. General Accountability Office (GAO). The AFRO is a member of the NNPA. Read more
---

Meet Maverick Carter, the man behind LeBron's billion-dollar Nike deal
By Mark Anthony Green
(May 17, 2016 | GQ.Com) - Like Clint Eastwood and Christopher Nolan, Maverick Carter has his office on the Warner Bros. studio lot. Once you get past security, you drive by pinup western storefronts to a section of cookie-cutter houses with vinyl siding. (Gilmore Girls was filmed here.) Even the grass looks like it's from Milwaukee. Outside one of the houses are reserved parking spots that read: "M. Carter" and "L. James." That and the shiny silver Maybach parked out front are the only tells that inside this unassuming house, the future of sports marketing and entertainment is being crafted. This is where Maverick Carter gets to work. Read more
---

West Point clears Black cadets, photo is about 'Unity'
By Sheryl Estrada

(May 11, 2016 |DiversityInc.) - The U.S. Military Academy at West Point announced Tuesday evening that an inquiry into the photo of the 16 cadets in a photograph with raised fists found the women did not violate Department of Defense or Army regulations and no punitive action will be taken. Read more
---

5 diverse April 2016 releases starring African American actors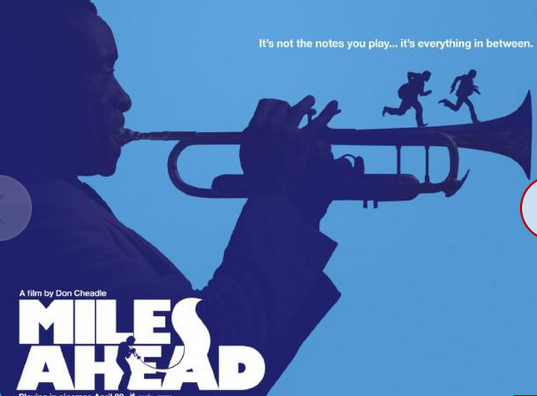 By Christopher McKittrick
(April 12, 2016 | About Entertainment) - Diversity in film casting has been a topic of discussion in recent years, and in particular the debate over the lack of opportunities for African American actors and filmmakers in Hollywood films especially escalated after the 2016 Oscar nominations were announced and very few of the nominees were minorities. However, in April 2016 – just a few weeks after the controversial 2016 Oscars – five films starring African American actors in lead roles are being released to theaters, and several of them are also written and directed by African American filmmakers. Read more
---

Hollywood hiring programs aren't enough to solve diversity problem, says SMPTE panel
By David Cohen
With no women scientist heroes onscreen or minorities running studios, industry has a long way to go.
Hollywood's lack of diversity is hot topic, and that has prompted some companies to set up programs to expand minority hiring. Read more
---

Increasingly affluent, educated and diverse: African-American consumers – the untold story
(April 4, 2016 | Westside Gazette) - Nielsen recently published its award-winning report, Increasingly Affluent, Educated and Diverse: African-American Consumers – the Untold Story which explores the economic evolution of upper-income Black Americans.
The influence and growth of this community can be attributed to the surge in Black immigration from the Caribbean, Africa and some European countries. In fact, the number of foreign-born Blacks in the U.S. has quadrupled since 1980, accounting for 3.8 million of the nation's current population. Even more intriguing is the fact that foreign-born Blacks report substantially higher incomes – about 30 percent higher – than U.S.-born Blacks. Read more
---

Rotting Bananas trigger protest for diversity at Clemson
By Jeffrey Collins
(April 20, 2016 | ABC News) - In four years at Clemson University, the rotting bananas hanging from an African-American history banner on campus weren't the most racially offensive thing biology major Brendan Standifer has seen. They were just the latest. Read more
---

Roland S. Martin explains why Black media matters
By Gwen Pierce
(Jan. 20, 2016 | San Diego Free Press) - Roland S. Martin, host and managing editor of News One Now held a teleconference on January 8, 2016, with "The Chocolate Voice" and a select group of other Black media outlets. Martin shared his insight and analysis on covering stories that are largely ignored by mainstream media. Read more
---

#BlackLivesMatter founders talk intersectional activism, politics and media at Penn
By Elizabeth Winston
(Jan. 21, 2016 | The Daily Pennsylvanian) - Patrisse Cullors and Opal Tometi, two of the three founders of #BlackLivesMatter, spoke at the Zellerbach Theatre in the Annenberg Center Thursday night as part of the 15th annual Martin Luther King Jr. Lecture in Social Justice. Read more
---

Open letter to PR firms: Stop snubbing black media
By Davina Hamilton
(Jan. 21, 2016 | The Voice) - Jada Pinkett-Smith's call for black actors to boycott this year's Oscars, due to the event's lack of diversity, stirred me up, slightly.
Idris Elba's address to Parliament, calling for greater diversity in television, stoked my fire a bit more. Read more
---

For the second year in a row, the Academy did not nominate any black actors
By Gregg Kilday
(Jan. 14, 2016 | The Hollywood Reporter) - If last year's minority-free acting nominations led to the protest hashtag #OscarsSoWhite, this year's all-white lineup is sure to trigger a fresh expression of outrage, #OscarsStillSoWhite.
Once again, the Academy of Motion Picture Arts and Sciences did not nominate any black actors to any of the 20 slots in the four acting categories. Read more
Related Articles:
- Academy Board endorses changes to increase diversity in Oscar nominees and itself. Goal was to double the number of female and minority members by 2020. (The New York Times | Jan. 22, 2016)

- Jada Pinkett-Smith, Spike Lee to boycott Oscars for failing in diversity (Diversity Inc. | Jan. 19, 2016)

- Lupita Nyong'o says Oscar nominations made her 'think about unconscious prejudice'(Latino Fox News | Jan. 20, 2016)

- #OscarsSoWhite Morphs Into #JournalismSoWhite (Richard Prince's Journal-ism | Jan. 22, 2016)

---

Scholastic shelves 'Smiling Slaves' picture book
By Sheryl Estrada
(Jan. 21, 2016 | DiversityInc.) - Scholastic Publishing is stopping the distribution of a controversial children's book about George Washington's enslaved cook, Hercules, and his daughter, Delia, after being highly criticized for illustrating slavery as joyful. Read more
---

Macklemore calls out Miley Cyrus, Iggy Azalea in 'White Privilege II'
By Yohana Desa
(Jan. 22, 2016 | Mashable) - Macklemore and Ryan Lewis want to talk to you about white privilege.
The duo released a new single — "White Privilege II," featuring Jamila Woods — on Friday. The track will be featured on the upcoming album The Unruly Mess I've Made. It's a sequel of sorts to Macklemore's 2005 "White Privilege" song, which also grappled with issues of racism.
"You're Miley, you're Elvis, you're Iggy Azalea/Fake and so plastic, you've heisted the magic/You've taken the drums and the accent you rapped in/You're branded 'hip-hop,' it's so fascist and backwards," Macklemore raps. Read more
---

CNN:The View' host and actress clash over race comment
Click here to watch this CNN story (Jan. 22, 2016).

25 books by Black authors from 2015 you need to read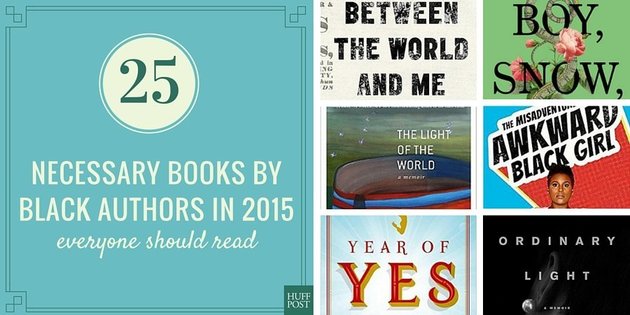 By Taryn Finley
(Dec. 22, 2015 | The Huffington Post) - This year was filled with thought-provoking, page-turning, nail-biting and "aha" inducing literature.
From fiction to non-fiction, there were some undoubtedly moving books by black authors that deserves a spot on everyone's bookshelf or Kindle. The poignant words of Ta-Nehisi Coates, who won the National Book Award, are all too vital given today's racial climate, while producer extraordinaire Shonda Rhimes makes overcoming a personal obstacle as simple as saying "yes." These along with Toni Morrison's God Help the Child, Mat Johnson's Loving Day and Joy-Ann Reid's Fracture have made this a great year for black authors. Take a look at some of our favorites. Read more
---
Why white people see black boys like Tamir Rice as older, bigger and guiltier than they really are
By Christopher Ingraham
(Dec. 28, 2015 | The Washington Post) - On Monday, a grand jury in Cleveland declined to bring criminal charges against the two police officers involved in the fatal shooting of 12-year-old Tamir Rice last November. Cuyahoga County District Attorney Tim McGinty has already drawn sharp criticism from Rice's family and on social media for his handling of the case. Read more
Related Story:
- LZ Granderson: Black Lives Matter 'Got White People to Pay Attention'

---
The plight of the black academic
By Adia Harvey Wingfield
(Dec. 15, 2015 | The Atlantic) - In his new book, The Scholar Denied, the sociologist Aldon Morris writes that contrary to the discipline's preferred origin story, the field of sociology was actually founded by W.E.B. DuBois, the first black person to receive a Ph.D. in the United States. DuBois earned his degree from Harvard, but due to rampant racial segregation at the time, he was shut out of many employment opportunities. He ended up working at Atlanta University (now Clark Atlanta University), a historically black college with few resources, but still managed to do pioneering work in the field of sociology. Read more
---
Washington's hate crime law and its use in social media age
By Paula Wissel
(Dec. 22, 2015 | KPLU.Org) - When does a posting on a social media site go beyond free speech to become a hate crime? That's one of the questions that comes up when you talk about Washington's hate crime statute. Earlier this month, suspended Western Washington University, Tysen Campbell, was charged with felony malicious harassment, Washington's hate crime law. Two high school students in Edmonds, Washington were recently arrested for allegedly violating the same law. In both of these cases, the perpetrators allegedly posted racist threats online. Read more

---
Shonda Rhimes and Oprah get candid about why marriage is not for them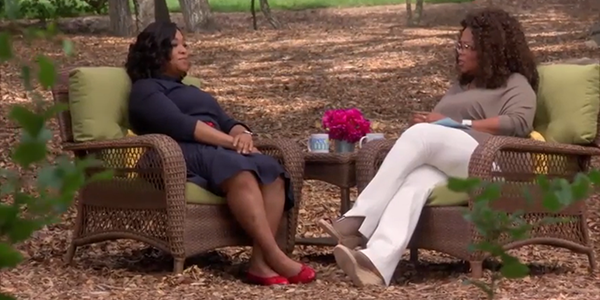 By Lisa Capretto
(Nov. 16, 2015 | Huff Post OWN) - At 45 years old, Shonda Rhimes has made a firm declaration: Marriage isn't for her.
It might not sound like a bombshell of a statement, but during a particularly revealing conversation with Oprah on OWN's "SuperSoul Sunday," Rhimes explained how it's actually a pivotal moment for a woman of a certain age to declare publicly, out loud, "I don't want to get married." Read more
---
The dearth of Black media ownership
By James Clingman
(Nov. 9, 2015 | New Pittsburgh Courier) - In war, one of the first things the enemy does is destroy his adversary's ability to communicate within its ranks. Chaos likely ensues if a fighting force cannot communicate internally. Individual soldiers end up doing their own thing, left to their own devices; they make decisions based on their individual situations and in their individual interests. Read more
Related Stories:
- South Florida Black-owned media companies team up to address advertisers (Oct. 29, 2015 | Westside Gazette)
---
Young black people see the news media's double standard
By Catherine R. Squires
(Nov. 12, 2015 | The New York Times) - When I was asked why many African-American youth distrust mainstream news media, I began making a list. This list could have been written 10, 20 or 50 years ago, as those who have read the Kerner Commission Report would be able to testify.
It is hard to trust an institution that ignores you unless you are perceived as causing a problem for "the rest of us." Read more
---
"Cosby, not Ebony Magazine, fanned stereotypes of the Black family"
By Earl Ofari Hutchinson
(Oct. 21, 2015 | New America Media) - Ebony Magazine stirred a mini-firestorm of rage when it dredged up an old photo shot of the TV Cosby show family, plopped it on its November cover, and then fractured the picture. The obvious point being that embattled comedian Bill Cosby not only disgraced his legacy but disgraced the hitherto near sacrosanct image and legacy of the celebrated Cosby TV show family, the Huxtables. Read more
---
Lack of media attention to Holtzclaw trial: Do black women matter?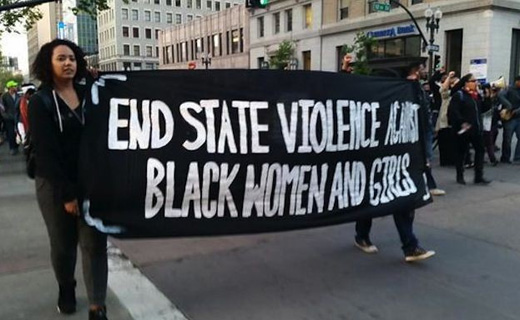 By Chauncey K. Robinson
(Nov. 5, 2015 | People's World) - The trial of Daniel Holtzclaw, the former Oklahoma City police officer charged with sexually assaulting and raping 13 black women, began this Monday, and it unsurprisingly has gone under the mainstream media's radar. Read more
Related Topic:
- Michelle Malkin: Media move on when Black Church burnings narrative goes sideways (Noozhawk | Nov. 8, 2015)
---
Cain to Carson: 'Liberal Vulture' media hate Black conservatives leaving 'Dem Plantation'
By Cathy Burk
(Nov. 10, 2015 | NewsMax.Com) - Former GOP presidential contender Herman Cain is warning Ben Carson about a liberal media that "resents" black conservatives "for leaving the Democratic plantation."
In an interview with The Daily Beast, Cain, who topped the polls a year before the 2012 election — and, like the retired pediatric surgeon, was a political outsider who shot to the front of the GOP pack on the strength of his life story — said Carson is doing well handling a firestorm over his personal biography. Read more
---
New study says racial groups share different types of information on social media
By David Love
(Oct. 6, 2015 | AtlantaBlackStar.Com) - Just about everyone is linked to social media and taking part in online discussions. But not everyone is talking about the same thing, as the topic of discussion could depend on the race of the participants. Read more

- Black college students can find solace in this social media movement (Nov. 10, 2015 | Huff Post Black Voices)
---