(April 19, 2022) - Dr. Cristina Azocar, professor of journalism at San Francisco State University, has recently published a book, "News Media and Indigenous Fight for Federal Recognition."
On this occasion, the Media Diversity Forum has interviewed Dr. Azocar about her new book over Zoom. Dr. Azocar also served as Media Diversity Forum's editor of American Indians and Indigenous issues. Read full interview with Dr. Cristina Azocar about her book here.
---
By Gianluca D'Elia

(May 25, 2021 | Indian Country Today and MCO 598: Reporting on Indigenous Communities, a course at the Walter Cronkite School of Journalism) - Listen to this audio story on how a COVID-19 relief fund helps Indigenous actors, artists persevere and represent tribal nations in TV and film.
---

(Source: NAJA) - The Native American Journalists Association demands Gannett immediately address sexist and racist pay disparities in its newsrooms and calls on journalism philanthropists, funders, grantors and subscribers to join as allies in holding the company accountable.
---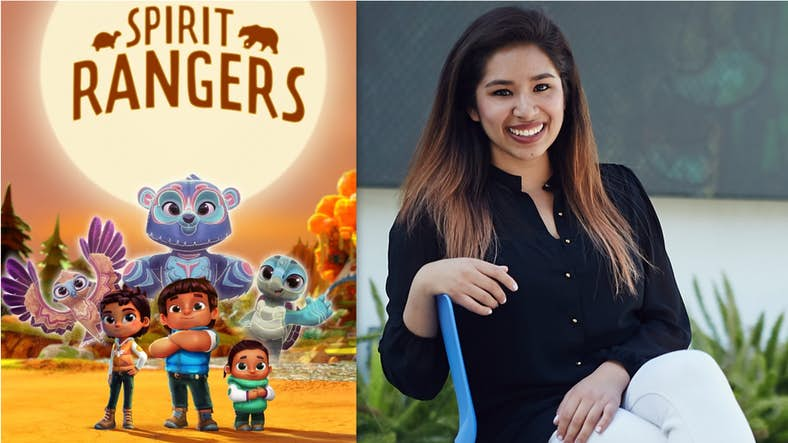 Vincent Schilling
Indian Country Today
Chumash tribal citizen Karissa Valencia and executive producer Chris Nee have joined efforts to create, "Spirit Rangers," an animated preschool series for youth.
Nee, creator of the popular animated series "Doc McStuffins," is a Peabody, Emmy, and Humanitas Prize-winning children's television screenwriter and producer who announced the upcoming Netflix series created by Valencia.
Valencia expressed her excitement in the announcement.
---
(Oct. 26, 2020 | NAJA) - The Native American Journalists Association (NAJA) calls on Haskell Indian Nations University president Ronald Graham to stop intimidating student journalists and respect press freedom. President Graham's attempts to silence Jared Nally, the award-winning editor-in-chief at The Indian Leader, Haskell's student newspaper, disrespects protected free speech and press freedom.
NAJA demands Haskell officials take immediate action to halt repressive tactics designed to punish journalists lawfully covering issues of concern to the Haskell community
---
(Sept. 28, 2020 | NAJA Newsroom) - The Native American Journalists Association will present more than 250 awards recognizing the best coverage of Indian Country during the 2020 National Native Media Awards virtual ceremony set for 3 p.m. CST on Thursday, Oct. 15 via Zoom. In response to the COVID-19 pandemic, NAJA has postponed the 2020 National Native Media Conference until Sept. 15-19, 2021 in Phoenix.
List of winners in various categories can be accessed here.
---
(Sept. 30, 2020 | Native American Journalists Association eNewsletter) - The Native American Journalists Association (NAJA) recently joined 18 other news organizations in support of the "Future of Local News Commission Act of 2020," that if signed into law will establish a commission to "study the state of local news and its ability to sustain democracy by informing the American public about critical Issues."
NAJA was invited by U.S. Senator Brian Schatz's office to support the bill, and contribute language to ensure that the unique needs of Indigenous journalism and tribal media were included in the scope of the proposed commission.
Read the News Release here. View the bill here.
---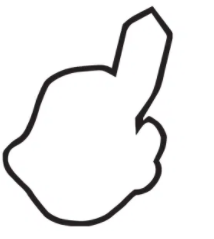 Photo Credit: NAJANewsroom.Com
by Victoria LaPoe and Bharbi Hazarika [1]
(August 13) - It is an old story, that maybe now some can hear.
Advocates and the American Psychological Association have said racist mascots should've been gone years ago. In reporting on this issue, Indigenous media didn't rely on polls that only give a response in time from an unreliable sample. Instead, Indigenous media spoke to experts and cited research that included depth and context.
Meanwhile, non-Native media offered puzzling coverage -- while they reported on the use of racist Native mascots, simultaneously, they used the same offensive terms in headlines and stories.
---
Marvel Comics, Taboo, unleashing a werewolf hunter to the Rez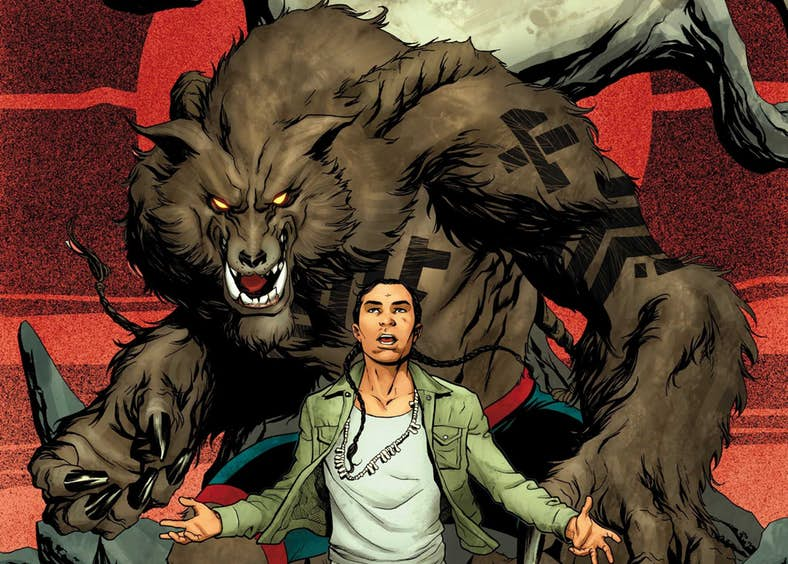 By Vincent Shilling

(Feb. 15, 2020 | Indian Country Today) - Marvel Comics has recently announced that Taboo of the Black Eyed Peas and co-writer Ben Jackendoff will create a new "Werewolf by Night" mini-series comic book in which one of the main character's, Red Wolf will be Native American.
---
By Jason Asenap

(Feb. 4, 2020 | High Country News) - Adam Piron's love of film began as a child. Originally from Phoenix, Arizona, the Kiowa/Mohawk filmmaker got his start in the industry as a student in the University of Southern California's film program. He became an intern in the Native American and Indigenous Film Program at Sundance and is currently assistant curator for film at the Los Angeles County Museum of Art.
---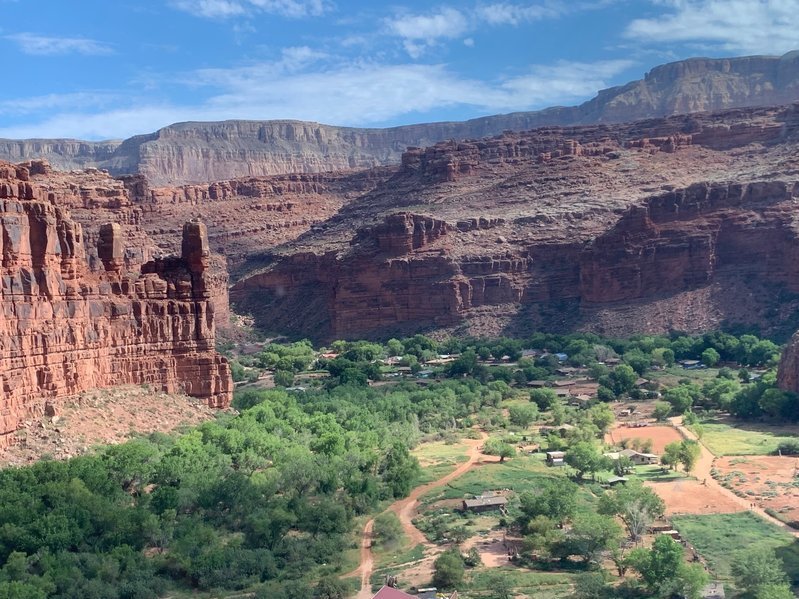 By Elizabeth Jensen and Juliette Rocheleau

(Feb. 10, 2020 | NPR) - Late last year, many listeners and readers rightly objected when NPR released statistics tracking the diversity of its on-air sources and didn't include a category for Native or Indigenous sources, because the numbers were so low.
As Keith Woods, now NPR's chief diversity officer, acknowledged at the time, the figures should have been included anyway. He said that among the five radio shows whose 2018 sources were tracked (using sample weeks), "Native sources were 1% or below on all but Weekend All Things Considered, where 3% of sources were Native American."
The questions raised by the controversy prompted us to go back and look a bit deeper at NPR's coverage of Native issues, including the number of stories in recent years and how NPR did on some "best practices" metrics. These include quoting Native sources when reporting on Native issues.
---
NAJA denounces attacks on press freedom following arrest threats by RCMP
(Feb. 11, 2020 | NAJA) - The Native American Journalists Association (NAJA) stands with "Ricochet Media – Public Interest Journalism" in their condemnation of the Royal Canadian Mounted Police's (RCMP) removal and eight-hour detention of journalist Jerome Turner on Friday, Feb. 7.
Turner was covering raids at the Gidimt'en checkpoint in unceded Wet'suwet'en territory. His movement was limited by RCMP, his ability to capture images and report on events was restricted by police.
---
A new resource guide for Indigenous journalists doing investigations
(Sept. 13, 2019 | Global Investigative Journalism Network) - The Global Investigative Journalism Network (GIJN) and the Native American Journalists Association (NAJA) have created a resource to help Indigenous journalists doing in-depth and watchdog reporting.
This resource guide for Indigenous journalists is designed to encourage Indigenous journalists worldwide and to empower them with tips, tools, and sources for information.
---
Modern technology advances Cherokee language
By Lindsay Bark
(Sept. 17, 2019 | Cherokee Phoenix) - Ever since Sequoyah created the Cherokee syllabary for reading and writing, technology has advanced the language more and more into a contemporary form. And now in the digital age, technology is expanding the language's vocabulary. Continue reading rest of the article.
---
Molly of Denali: A kids' podcast that tells native stories with native voices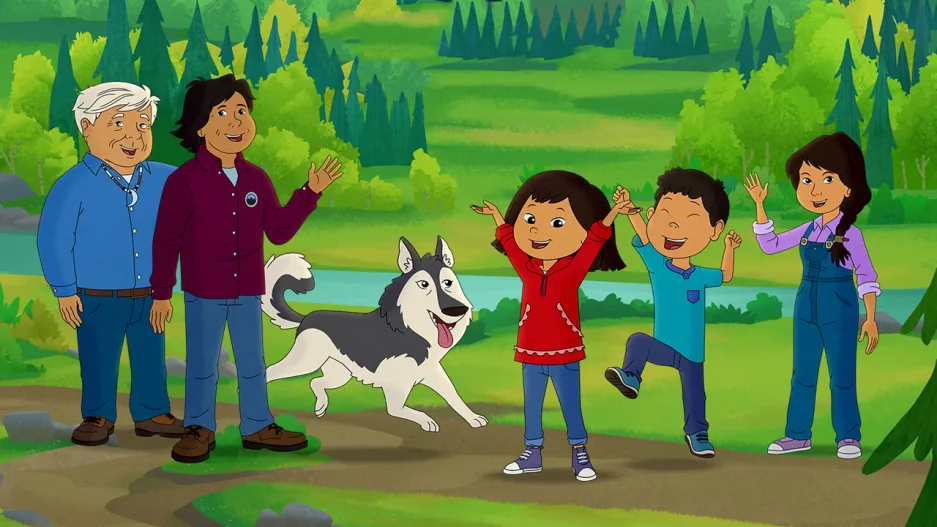 By Melissa Locker
(May 29, 2019 | Fast Company) - Molly of Denali is not just another podcast for kids. The Alaska-set action-adventure series is part Encyclopedia Brown, part American Girl, and all rooted in Native storytelling. The star of the show is Alaska Native Molly Mabray, who lives in the fictional Alaskan town of Qyah with her bush pilot mother and wilderness guide father. Keep redaing this article on Molly of Denali.
---
High Country News wins 19 National Native Media Awards
(July 12, 2019 | High Country News) - High Country News' writers and photographers received eight first-place awards, nine second-place awards and two third-place award for its coverage of tribal affairs for the Native American Journalists Association 2019 National Native Media Awards on July 10, 2019. Read rest of this news release for details about the winners of Native Media Awards.
---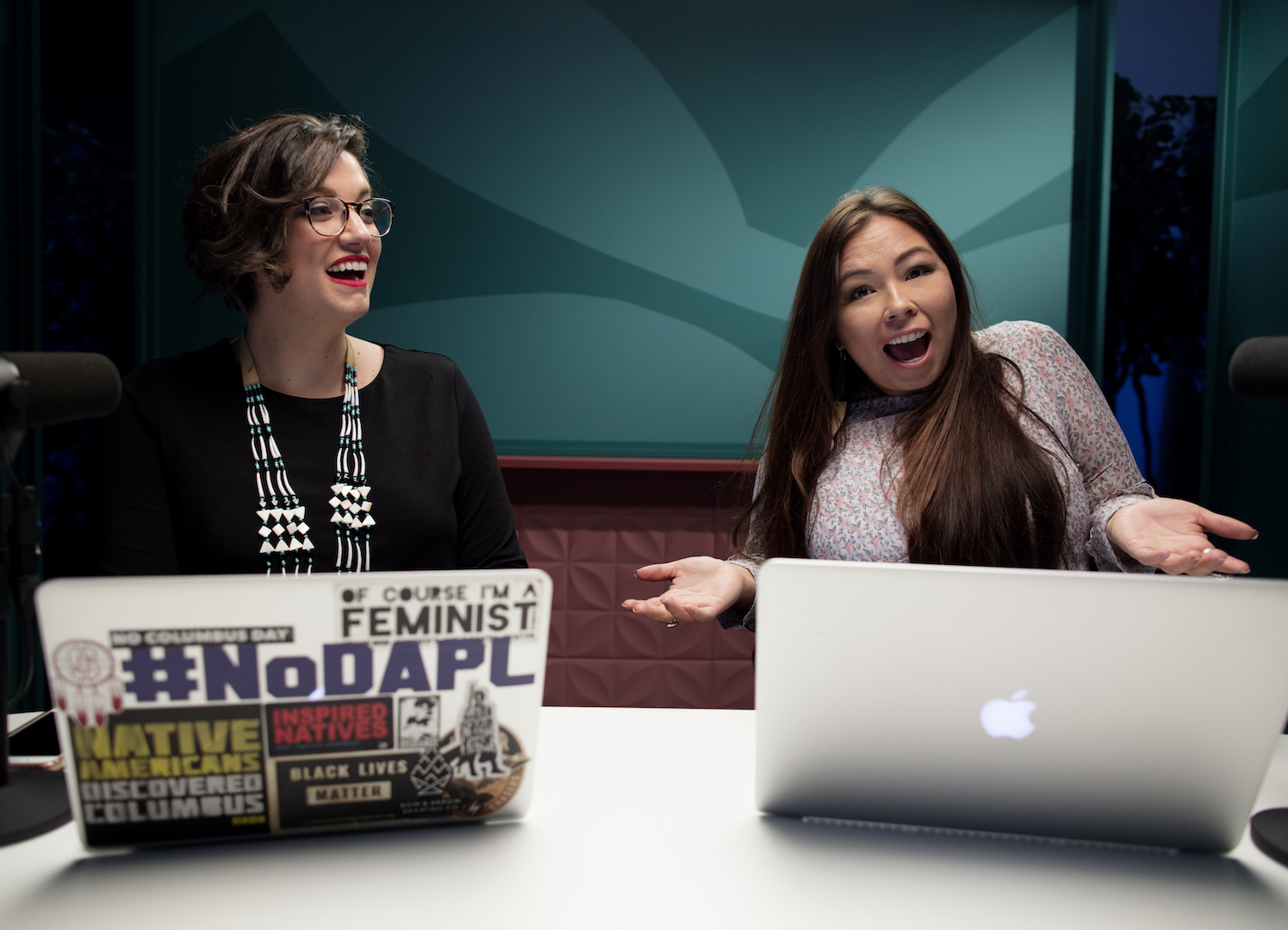 Dr. Adrienne Keene (left) and Matika Wilbur are the hosts of the All My Relations podcast, which was recorded at the Tacoma Art Museum. (Credit: All My Relations)
By Margo Vansynghel
(April 16, 2019 | Crosscut) - In 2012, photographer Matika Wilbur (Tulalip and Swinomish) sold everything in her Seattle apartment to embark on a multiyear project to photograph the more than 562 federally recognized Native American tribes in the United States. She's been crisscrossing the country in her RV ever since.
Recently, she made a pitstop in the Pacific Northwest to do something she had never done before: record a podcast. Called All My Relations, the podcast, recorded at the Tacoma Art Museum, explores the complexities of what it means to be Native today.
---
By Jason Asenap
(May 7, 2019 | High Country News) - Mary Birchbark is tired of performing. When we first see her in Darlene Naponse's newest film, Falls Around Her, she is prepping for a rock concert backstage. She emerges to sing to a packed concert venue, but something is amiss. She heads backstage, ditches the venue and quickly escapes without telling a soul. Anyone who's ever tried to run from messy entanglements knows it's never that easy. The past has a way of making sure it will be dealt with.
---
(May 1, 2019 | NAJA Newsroom) - Cherokee Nation citizen and current NAJA staff Bryan Pollard has been selected to join the John S. Knight Journalism Fellowship to study at Stanford University in 2019 and 2020. Pollard, a former NAJA president and the former executive editor of the Cherokee Phoenix, will study ways to address press freedom in tribal communities while developing strategies to increase the autonomy of Indigenous media.
---
(April 18, 2019 | NAJA Newsroom) - The Native American Journalists Association selects 10 fellows to attend the National Native Media Conference in September, 2019.
---
(March 29, 2019 | NAJA Newsroom) - Storme Jones won the second position in the Hearst Television News competition for a story made possible in part through NAJA's Facebook Journalism Project scholarship program. Jones, a University of Oklahoma senior and Cherokee Nation citizen, received this NAJA scholarship in 2018.
---
(Feb. 11, 2019 | NAJANewsroom.Com) - The Native American Journalists Association (NAJA) launched the Indigenous Investigative Collective (IIC) to support investigative journalism in Indigenous communities.
---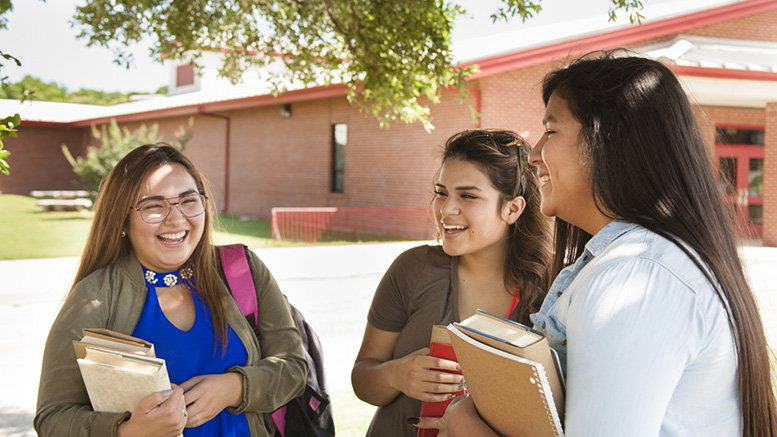 By Matthew Dembicki
(Feb. 13, 2019 | Community College Daily) - A focus on Native American culture, values and a sense of belonging at tribal colleges is a strong draw for many of their students, according to a new study. That's important because such relationships cultivate engaged students, who are then more likely to stay in college.
---
By Scott Jaschik
(Feb. 6, 2019 | Inside Higher Education) - The American Indian College Fund has published a new guide, "Creating Visibility and Healthy Learning Environments for Native Americans in Higher Education". The guide was prompted by an incident at Colorado State University, in which the police were called about two Native American students on a college tour, doing nothing wrong.
---
By Lu Zhao
(Feb. 12, 2019 | Medill Reports Chicago) - It was a surprise for the 8-year-old girl when she first learned she is a Native American many years ago. Pamala Silas still remembers that day. She had transferred to a new school. Huddling in the chair, sitting beside her younger sister, Pam was introduced by the teacher as an "American Indian." She couldn't believe what she heard.
---
By Julie Makinen
(Jan. 16, 2019 | Desert Sun) - The Desert Sun's Report for America journalist will join the newsroom in June and focus on covering Native American communities, issues and interests in the Coachella Valley. Report for America currently has 13 reporters in Georgia, Mississippi, Kentucky, New Mexico, Illinois, Pennsylvania, Texas and West Virginia. In 2019, this will grow to 60 reporters nationwide. The program, funded by both private and public donors, pays for half of each reporter's salary.
---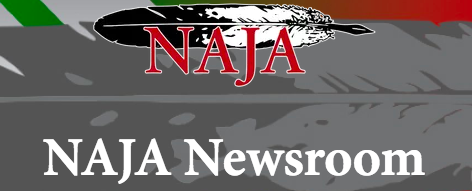 (Jan. 9, 2019 | NAJA) - The Native American Journalists Association (NAJA) expresses concern about the Huffington Post's "Mainstream Media Is Blowing Its Coverage Of Elizabeth Warren's DNA Test" article by Jennifer Bendery and its impact on Indigenous communities and tribal citizens.
Related article:

- Syllabus: Elizabeth Warren, Cherokee Citizenship, and DNA testing (CriticalEthnicStudies.Org, Dec. 19, 2018)
---
The Native American Journalist Association (NAJA) has published guidelines for journalists on how to cover some key issues concerning Native Americans, including Violence Against Women Act, Indian Child Welfare Act, and Dakota Access Pipeline protests. Please click on the above heading or visit this NAJA webpage on reporting guides.
---
By Elena Saavedra Buckley

(Jan. 2, 2019 | High Country News) - In the podcasts "Finding Cleo" and "Thunder Bay," First Nations reporters reinvent a common formula. Click on the heading of this story to read more.
---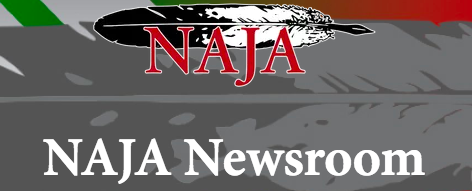 (Dec. 10, 2018 | NAJA Newsroom) - The Global Indigenous Languages Caucus of the United Nations is seeking Native American journalists to help with the upcoming year of Indigenous languages.
The International Year of Indigenous Languages (IY2019) is both an important mechanism for international cooperation and a year-long celebration, dedicated to promoting an area of international interest or concern.
---
By Tristan Ahtone
(Dec. 4, 2018 | High Country News) - In 2016, Cole Pauls released Dakwäkãda Warriors, a language revival comic that stars two Native power rangers, Wolf and Raven, as they fight against an evil pioneer and a cyborg Sasquatch. It was a one-off comic based on the Northwest Coast legend Raven Steals the Sun, but in Pauls' imagining, Raven still has the sun and protects it.
---
By Emilee Gilpin
(Dec. 13, 2018 | National Observer) - Different forms of journalism existed long before settlers arrived in North America.
And sometimes, people forget that these types of storytelling, documentation and news sharing have always existed in Indigenous cultures, says Tristan Ahtone.
"In my tribe we have winter calendars. We look differently at historical events important to our families and relatives — that's a form of journalism," he told me over the phone.
---
(Nov. 21, 2018 | The Takeaway) - On Nov. 8, the Muscogee (Creek) Nation tribal government repealed a law guaranteeing freedom of the press for their tribe. In an act that critics have called an aggressive attack on the press, the repeal of the 2015 Free Press Act was done in a hurried fashion, with little transparency.
In 2015, the Free Press Act was passed, creating an independent editorial board that protected the Mvskoke Media news organization from political influence. Mvskoke Media is a news organization reporting on and for the Muscogee (Creek) Nation, with origins in the 1970s.
Related stories:
- NAJA condemns repeal of Muscogee (Creek) Free Press Act
- SPJ supports NAJA in urging reinstatement of free press ordinance
---
By Tristan Ahtone
(December 2018 Issue | National Geographic Magazine) - Native American photographers are pushing back against portrayals of their culture by non-natives, capturing scenes that reflect alternative views of indigenous life.
---
Video: Mark Trahant talks about digital journalism and Indian Country Today at Ohio University
---
(Source: Google) - "As a native woman I felt like I was walking this tightrope, but it's about feeling empowered and knowing you can do both. You can be a researcher or computer programmer and bring your culture with you." - Robin Máxkii
Click here to read this story.
---
By Mary Annette Pember
(Sept. 18, 2018 | Rewire.News) - The high rates of missing and murdered Native women have been gaining more public and political attention since Rewire.News began reporting on this issue in 2016. While recent bills at the federal level have yet to gain traction, Native advocates are keeping an eye on Rep. Sheila Jackson Lee's (D-TX) Violence Against Women Reauthorization Act, which would assist in the efforts to track the crisis.
---
By Tristan Ahtone
(June 29, 2018 | High Country News) - The Kiowa word I know for "reporter" is Khoot piah-gyah Maw-tame-Kxee. The rough English translation is "one who teaches with a newspaper." As an enrolled member of the Kiowa Tribe and the associate editor of the High Country News Tribal Affairs desk, I see my role as a journalist often as one of an educator. However, that outlook may also stem from my family history.
---
(July 2, 2018 | Indianz) - The Native American Journalists Association (NAJA) will be holding its 34th Annual Convention in Miami, Florida from July 18 to July 21. In anticipation of this convention I am writing a brief history of NAJA for those young journalists looking for a future in the media.
---
HBO's Westworld relies on and pushes against stereotypes of the "mythological West"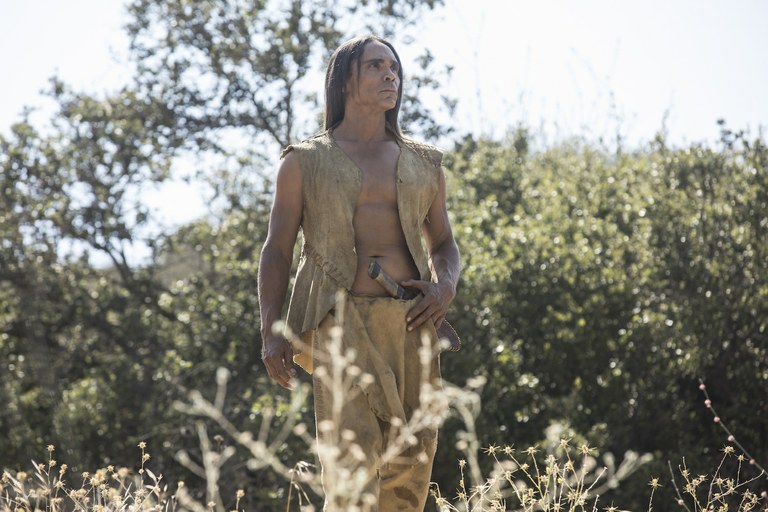 By Graham Lee Brewer
(June 15, 2018 | High Country News) - "Westworld" is a television series in which a futuristic theme park populated by artificially intelligent hosts goes terribly wrong, as those hosts find self-awareness and start to remember the atrocities wrought upon them by the guests, outsiders from the "real" world. The series is a sophisticated dissection of the Western genre, and as such both relies on and pushes against racial stereotypes.
---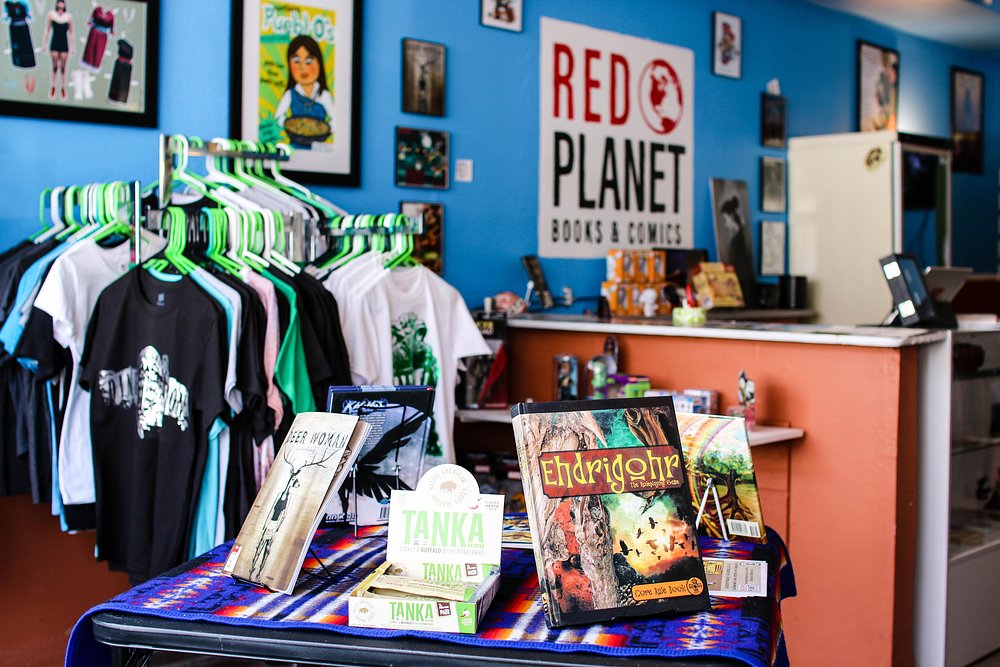 By Samanta Helou
(June 5, 2018 | Good) - Pueblo Jones is out on a mission to track down indigenous artifacts that were stolen through colonization. His adventure-filled quests won't stop until he has reclaimed the objects and returned them to their rightful owners: the communities where they were taken from.
This Indiana Jones-esque tale comes from the mind of Lee Francis, an educator, writer, publisher, and bookstore owner with roots in the Laguna Pueblo tribe of New Mexico. Francis wants to subvert the stereotypical depictions of indigenous peoples through the creation and support of Native American comics.
---

by Vincent Schilling
(June 4, 2018 | Indian Country Today) - Earlier this month, the Indian Country Today editor Mark Trahant announced that they are in back in publication again. Trahant also announced that Indian Country Today, a long-serving Native newspaper, would also have a new logo and website.
---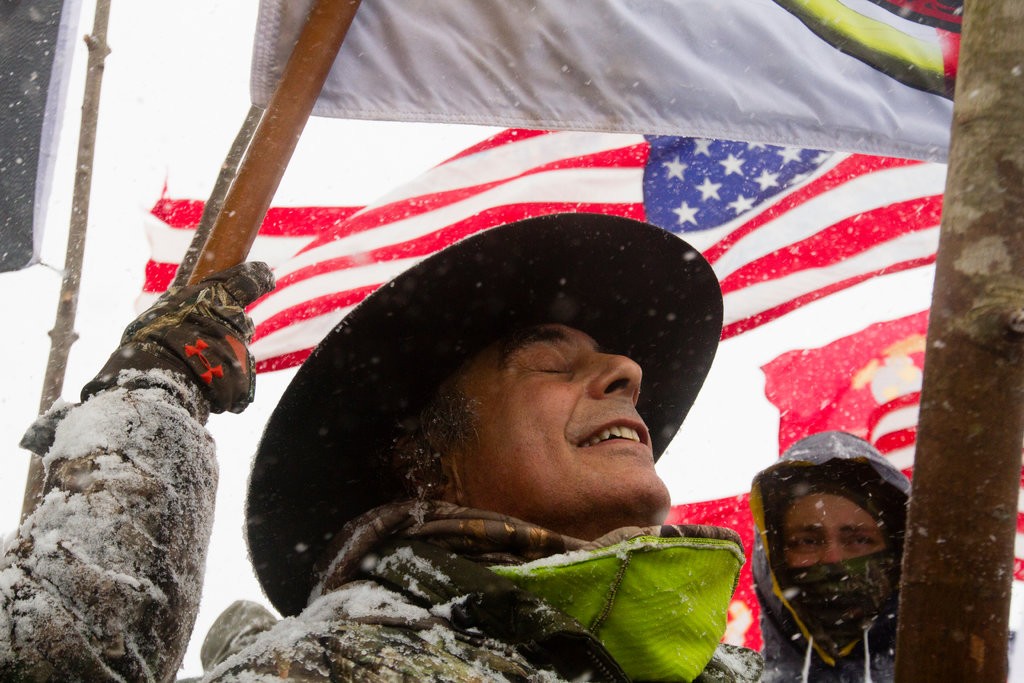 By James Estrin
(May 1, 2018 | The New York Times) - When Tailyr Irvine was at the Standing Rock prayer camp in South Dakota she noticed that many of the other photographers there — who had come to photograph protests against the Dakota Access Pipeline — were concentrating on people on horseback or those wearing headdresses. While many of the photographers were well meaning, she said, they relied on overly dramatic visual clichés that gave a distorted view of native people like her.
---
By Graham Lee Brewer
(May 4, 2018 | High Country News) - Indian Country News is a weekly note from High Country News, as we continue to broaden our coverage of tribal affairs across the West.
May 5 marks the National Day of Awareness for Missing and Murdered Indigenous Women and Girls. While the 2016 #NoDAPL and #MeToo movements have helped bring attention to Indigenous and women's issues in general, little has been done at a policy level to address the high numbers of women who go missing in Indian Country.
---
By Kurt Sevits & Blair Miller
(May 4, 2018 | Denver Channel) - Administrators at Colorado State University are investigating after a parent on a campus tour called campus police on two Native Americans who were also on the tour.
In a letter sent to faculty and staff on Wednesday, officials said a parent on a tour on Monday called police because she was "nervous" about the presence of the two young men, who had joined the tour in progress.
---
(Source: NAJA) - A growing number of journalists are denouncing the name of the Washington NFL team and limiting the way it is used in stories. The decisions come with the understanding that the term is derogatory toward Native Americans, and NAJA is encouraged by these writers' and editors' recent actions.
The conversations about the overtly racist term and the history and controversy that surround it should take place in all newsrooms. NAJA recommends more editors and writers take the lead in reexamining editorial policies regarding what is an offensive and dated word. Keep reading
---
By Graham Lee Brewer
(April 6, 2018 | High Country News)- The current issue of National Geographic was designed around a central theme: the fact that for more than a century the popular magazine has failed in its coverage of people of color and was at times openly racist in portrayals of non-white cultures.
---
Tribes lead the way for faster internet access in New Mexico
By Leah Todd
(April 6, 2018 | High Country News) - For decades in these sparsely populated valleys and peaks in northern New Mexico, the internet has been slow, unreliable and expensive. This region is not remote, exactly. Several small tribal communities are nestled a half hour's drive from the state seat in Santa Fe and the same distance from Albuquerque, the state's largest city. But most cell phone service drops conspicuously between the two urban centers, and internet connections are elusive.
---
By Graham Lee Brewer
(Feb. 2, 2018 | High Country News) - Many Native Americans across the country applauding this week's decision by the Cleveland Indians to phase out the use of their Chief Wahoo logo. The red-faced caricature of a Native man with a wide-toothed grin and a single feather has been decried as racist for decades. While the baseball team will continue to sell items adorning the logo in its stadium shop, players will no longer wear it on the field, nor will it appear as the team's official logo.
---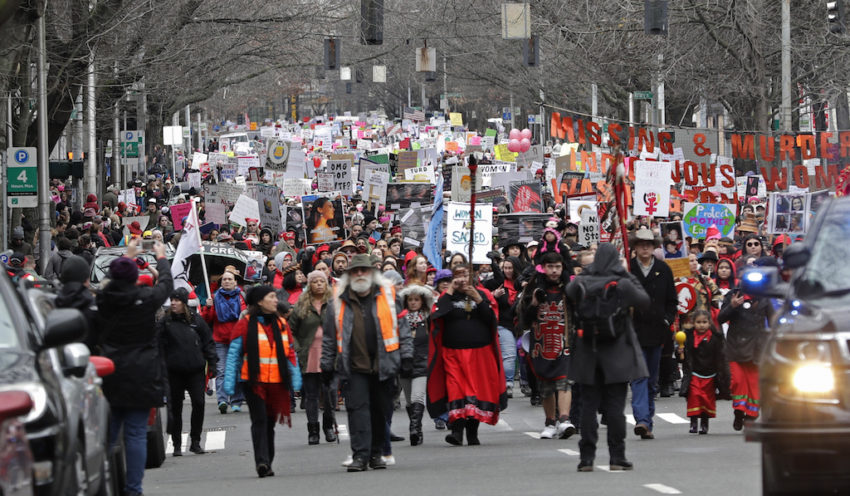 (Jan. 23, 2018 | TruthDig) - It is no secret that, beginning with the first wave of feminism, the women's movement has been a white woman's crusade. While white women championed suffrage in the late 19th and early 20th centuries, black and indigenous women still were fighting for their personhood, not yet even considered human by the white race and simply not in the privileged position to be discontented with their inability to vote.
---
By Graham Lee Brewer
(Dec. 9, 2017 | High Country News) - Indian Country News is a weekly note from High Country News, as we continue to broaden our coverage of tribal affairs across the West.
This week brought a heavy blow to several tribal communities, and no doubt many more conservationists, in the West, as President Donald Trump declared he intends to shrink two national monuments in Utah.
---
How to tell better stories from Indian Country
By Graham Lee Brewer
(Nov. 15, 2017 | High Country News) - There is no doubt that Standing Rock changed the way national media outlets think about Indian Country. More than a year after thousands of people gathered to stop the construction of an oil pipeline over Sioux protests, the desire to tell the stories of Indigenous communities is stronger than ever. Unfortunately there aren't enough publications that know how to tell those stories accurately. Yes, many of these accounts are technically factual, but media have a hard time, even today, properly representing Native communities across the country.
---
NAJA releases Responsible Reporting Guide for November-related coverage
By NAJA Ethics Committee
(Nov. 14, 2017 | NAJA) - In its ongoing push for media professionalism, the Native American Journalists Association urges reporters to be responsible, and accurate, in their coverage of Indigenous communities during Thanksgiving. This advisory includes best practices when covering Native Americans, providing proper historical context, phrasing and sourcing. Read more
---
University of Saskatchewan's indigenization approach raising questions
By Jason Warick
(Sept. 23, 2017 | CBC News) - Some University of Saskatchewan members are raising questions about the school's efforts to "indigenize," especially how it will tackle its goal of making Indigenous content mandatory of all students.
"It's not just 'add Indigenous and stir,'" said longtime U of S Indigenous studies professor Priscilla Settee. Read more
---
NAJA releases new tool for newsrooms covering Indigenous communities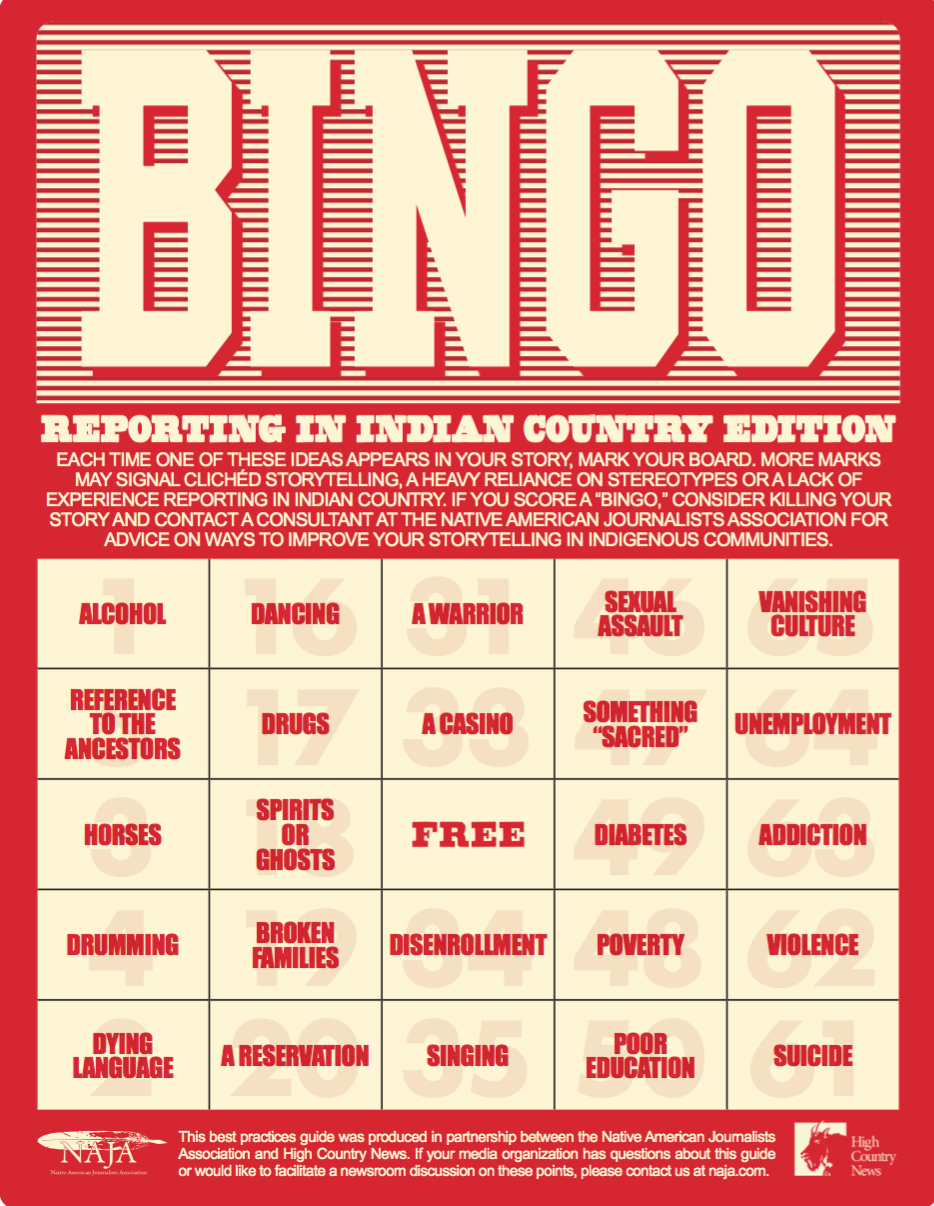 (Sept. 7, 2017 | NAJA) - The Native American Journalists Association (NAJA) issued a new tool for newsrooms covering Indigenous communities: a Bingo board.
Bingo: Reporting in Indian Country Edition was developed by NAJA in partnership with High Country News to bring attention to cliches and stereotypes that often appear in stories focused on tribal affairs in the United States. Read more
---
Mainstream news is losing its Native American lens
By Ann-Derrick Gaillot
(Sept. 6, 2017 | Outline.Com)- Members of the Standing Rock Sioux Tribe and their allies spent years fighting the construction of the Dakota Access Pipeline before mainstream news outlets picked up on the story. The Sacred Stone Camp, established in April 2016 and the epicenter of anti-DAPL resistance, didn't see a reporter representing a national outlet until September of that year. Read more.
---
Indian Country Today hiatus is a blow to nuanced coverage of indigenous peoples
By Mary Annette Pember
(Sept. 6, 2017 | Columbia Journalism Review) - On September 4, Indian Country Today Media Network ceased publishing. Although the site's existing content will remain available online through January 2018, the owners of ICTMN, the Oneida Nation of New York, has decided to call it quits. The self-described "leading source of news and information for contemporary Native cultures" is for sale. Read more.
---
FNX Now - NAJA Fellowship #FIX700-60
FNX Now - NAJA Fellowship #FIX700-60 from FNX First Nations Experience on Vimeo.
---
Indian Country Today had its beautiful moments; expecting a new chapter

By Mark Trahant
(Aug. 29, 2017 | Trahant Reports) - Nearly every Native American journalist in the country can tell you what our national media ought to look like. We've all closed our eyes and dreamt the ideal news vehicle. We know what stories need to be told. And some of us have tried to make that dream so. Most of the time we are unsuccessful. Read more
---
NAJA selects Tim Giago as 2017 NAJA-Medill Milestone Achievement Award recipient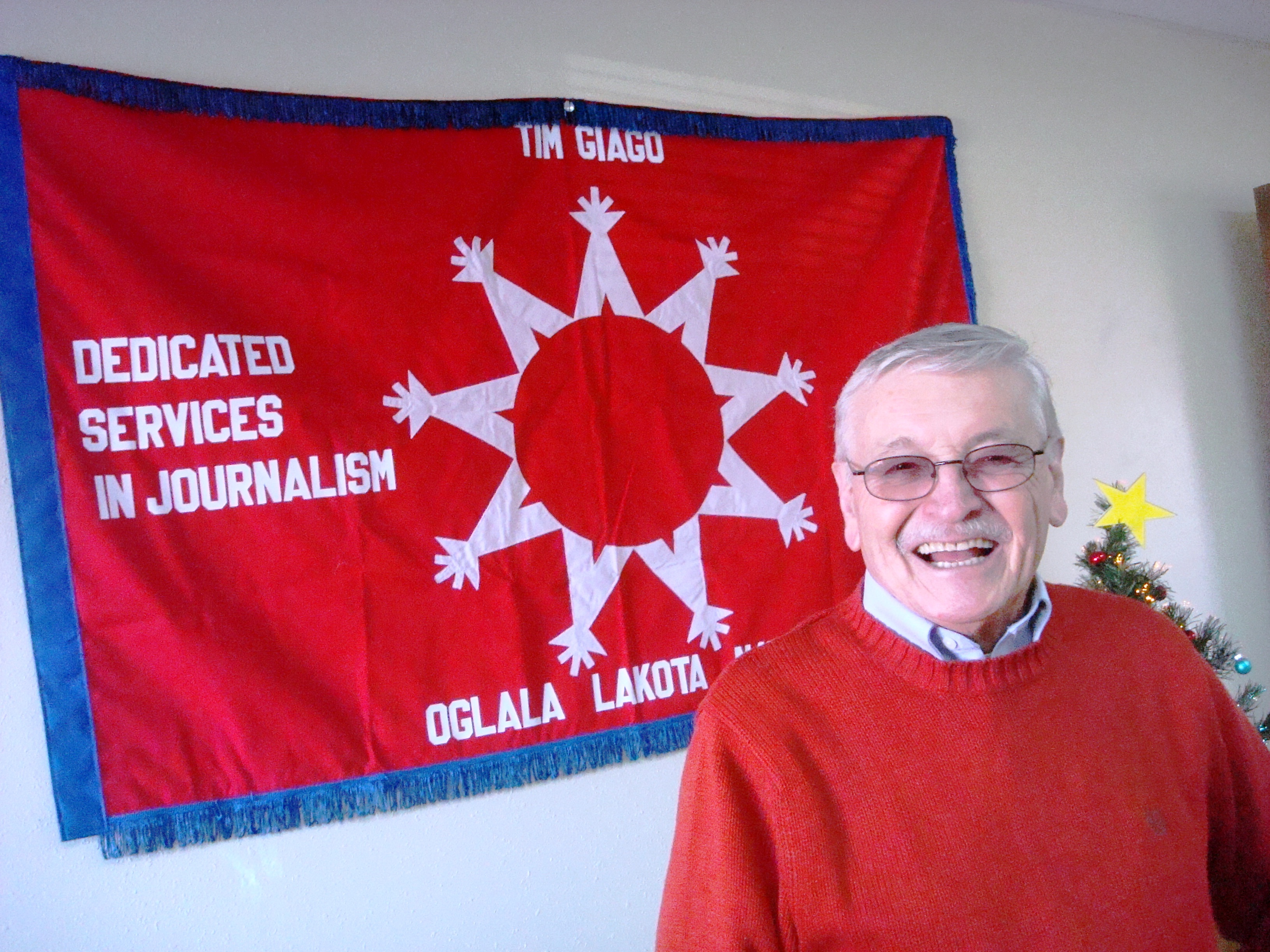 (Aug. 14, 2017 | NAJA) - The Native American Journalists Association (NAJA) has selected Tim Giago as the recipient of the 2017 NAJA-Medill Milestone Achievement Award.
Giago was nominated by the NAJA-Medill selection committee for his lifetime of service to journalism and many years of dedication to NAJA as a founder of the organization. He is a lifetime member and the first president of the original Native American Press Association. Click here to continue reading.
---
New American Indian Center established at University of Wyoming
(March 29, 2017 | University of Wyoming ) - A new American Indian Center opening in July at the University of Wyoming will be a resource facility that encourages all UW students, especially American Indian students, to achieve success and optimize their college experience. The center also will honor American Indian heritage and demonstrate respect for Native people's cultures, traditions, laws and diverse expressions of sovereignty. Read more
---
Data: Political representation of Native American women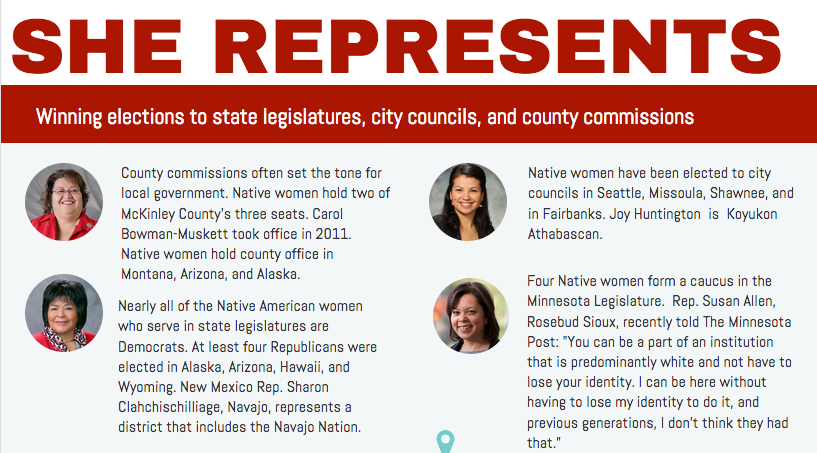 Click on the image to view the infograph.
---
Dr. Elizabeth Hoover — Food Sovereignty
(March 16, 2017 | Toasted Sister Podcast) - Dr. Elizabeth Hoover (Mohawk and Mi'kmaq) travels around asking Native people what their definition of food sovereignty is. It's actually a great many things to different tribes. Native communities lost certain parts, or all of their food sovereignty, but the people are starting to take steps to revitalize their own definitions of food sovereignty.
---
Groups urge officials to allow journalists to do their work at Standing Rock
By Lynn Walsh & Jennifer Royer
(Feb. 21, 2017 | SPJ) - The Society of Professional Journalists and other journalism groups sent a letter today as the planned enforcement of the U.S. Army Corps of Engineers' evacuation order to those at the Dakota Access Pipeline camp is underway.
In their letter, SPJ, Committee to Protect Journalists, Native American Journalists Association, National Press Photographers Association and Online News Association urge officials in Cannon Ball, North Dakota, to allow journalists to cover the events at Standing Rock safely. Read more
---
Tribal radio stations may go dark under Donald Trump
By Tristan Ahtone
(Feb. 14, 2017 | Al Jazeera) - We need to talk about the Corporation for Public Broadcasting. The Trump administration, in an effort to reduce federal spending by $10.5 trillion over the next 10 years, is considering gutting government agencies, eliminating funding to the National Endowment for the Arts and the National Endowment for the Humanities, and privatising the Corporation for Public Broadcasting (CPB) - effectively axing government dollars for public television, radio and online services. Read more
---
How media did and did not report on Standing Rock?
By Tristan Ahtone

(Dec. 14, 2016 | Al Jazeera) - Tristan Ahtone is an award winning journalist and member of the Kiowa tribe of Oklahoma.
It's been entertaining to watch the press crowd come out to Indian Country. They didn't want to, of course, but after a few months of United States security forces using tear gas, rubber bullets, mace, water cannon and concussion grenades on hundreds of indigenous protesters intent on stopping an oil pipeline, they had to. Read more.
---
A journalist's solo mission to cover native peoples across the globe
By Judith Matloff
(Nov. 17, 2016 | Columbia Journalism Review) - Tristan Ahtone is an award-winning journalist whose pieces have appeared on Frontline, Wyoming Public Radio, NPR, and the Newshour with Jim Lehrer. He is also a member of the Kiowa tribe, and he has often found himself cringing when white journalists parachuted into reservations to write sensationalized stories about crime or poverty.
"Indian Country is often just an afterthought" when it comes to news coverage, he says. He quotes a colleague's "WD4 rule": Native Americans only make news as warriors, or when they drum, dance, drink, or die. Read more
---
NAJA calls for ethical reporting on Cleveland baseball team
By Rebecca Landsberry
(Oct. 26, 2016 | Native News Online) - The Major League Baseball World Series is underway, and we congratulate the teams from Cleveland and Chicago for their performance and the example they have set for their peers. Yet there is still another example to be set. Read more.
---
The National Native News elections project
Click here to read about elections reporting project reporters.


---
Reporting in indigenous communities: A guide
(Source: Reporting in Indigenous Communities) - Every reporter –– Indigenous or non-Indigenous –– needs a guide.
Welcome to Reporting in Indigenous Communities — an online guide intended to offer you useful ideas and practical methods for finding and developing news stories in "Indian Country" (as we NDNs sometimes refer to the lands we inhabit). Click here to access this online guide..
---
The SEJ – when Indigenous minds met and the Press listened
(Sept. 25, 2016 | Peggy's Place) - It only took 90 minutes at the Society of Environmental Journalists Conference on Saturday morning in Ballroom D to define a new lexicology for reporting on Indians. When one Mvskoke, three California Natives and one Hawaiian leader met the "green" reporters, the "presses" stood still and the writers listened. In attendance were about 35 journalists from all over the country. Read more
---
Richard Prince: Big U.S. networks ignore epic native protest in North Dakota
By Richard Prince
(Sept. 8, 2016 | Journal-isms) - After all but ignoring for months a Native American demonstration that led Saturday to dogs being sicced on the demonstrators, one of the big three U.S. broadcast networks is sending a reporter to the scene in North Dakota, CBS News spokesman Richard Huff told Journal-isms on Wednesday. Read more
Related article:
- The Standing Rock Protest: Covering the coverage (Montana Journalism Review | Sept. 2, 2016)
---
Cherokee Phoenix wins 2016 National Native Media Awards
(Aug. 31, 2016 | Cherokee Phoenix) - The 2016 National Native Media Awards were announced Aug. 29, and the Cherokee Phoenix, this country's first Native American newspaper, won six awards, including first place in "Print - General Excellence."
There were more than 600 entries across six divisions. The Cherokee Phoenix was in Professional Division III – Circulation above 10,000. Read more
---
Native Americans plan to make history in the US election
By Charlie Northcott
(Aug. 17, 2016 | BBC News) - More Native Americans are participating in the 2016 election than ever before.
Eight indigenous candidates are running for Congress, up from two in 2014. Over 90 are running for state legislatures, again exceeding previous years.
---
Obama signed bill removing words 'Indian' and 'Eskimo' from federal law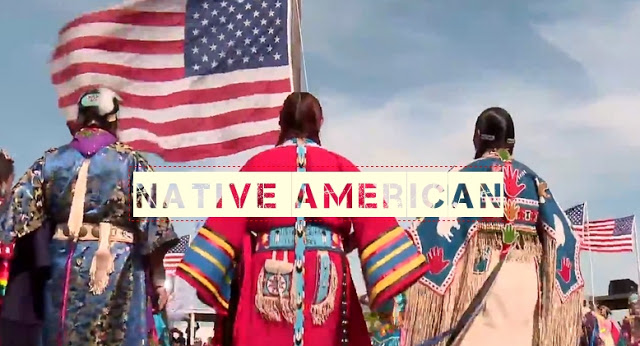 (Source: WhiteWolfPack.Com) - The federal government will no longer use the terms "American Indian" and "Eskimo" after President Barack Obama signed a bill into law.
The official terms will be African-American, Asian-American, Native American, Alaska Native... Read more
---

NAJA creates guide to ethical reporting on Indian Child Welfare Act
(June 28, 2016 | NAJA) - Earlier this year, the Native American Journalists Association (NAJA) was disheartened by mainstream reporting on several cases involving the welfare of Native American children.
In response to the arbitrary reporting on this issue, the NAJA Board of Directors has collaborated with the National Indian Child Welfare Association to release a media guide to aid reporters and editors when covering cases that fall under the Indian Child Welfare Act (ICWA).
NAJA is hopeful this guide will be a useful resource for any media outlet covering ICWA and will help improve coverage of a complex and significant issue for American Indians / Alaskan Natives.
There is no cost to access the resource guide, which is available for download as a PDF on the NAJA website [link to the reporter's guide].
---

NAJA and UNITY respond to recent Washington NFL team name poll
(May 20, 2016 | NAJA.Com) - The Native American Journalists Association (NAJA) expresses concern and disappointment about the May 19, 2016, Washington Post story "New poll finds 9 in 10 Native Americans aren't offended by R******* name."
Not only does the reporting fail to pass the test of accurate and ethical reporting, it also attempts to legitimize a defined racial slur and is an egregious example of creating the news rather than simply reporting it. Read rest of the response of NAJA and UNITY.
---
Mvskoke Media receives award for independent press act

(May 2, 2016 | MvskokeMedia.Com) - Mvskoke Media, the media arm of the Muscogee (Creek) Nation, received the 2016 Oklahoma Society of Professional Journalists Carter Bradley First Amendment Award April 30 at the Reed Conference Center in Midwest City, Okla. Read more


---
#OwnVoices representation: Native American authors
By Sarah Strange
(April 20, 2016 | YA Interrobang) - If you've been keeping up with the young adult world recently, you may have heard the rumble caused by J.K. Rowling's newest addition to the Harry Potter universe, History of Magic in North America. Many have decried it as trivializing and appropriative. Debbie Reese, a founding member of the Native American House and publisher of American Indians in Children's Literature has put together a phenomenal list of Native writers and their reactions to Rowling. Read more
---
Lawrence considering indigenous peoples day commemoration
(April 18, 2016 | Kansas Public Radio) - Lawrence may soon join a growing number of cities that use Columbus Day to honor the contributions and culture of Native Americans. The Lawrence Journal-World reports that a measure the City Commission is taking up Tuesday would dub the second Monday of October as Indigenous Peoples Day. Read more
---
Twitter erupts after ESPN host wears 'Caucasians' shirt to call out Cleveland 'Indians' logo
By David Edwards
(April 7, 2016 | RawStory) - Sports journalist Bomani Jones got Twitter buzzing on Thursday after he appeared on ESPN wearing a shirt with the word "Caucasians" in the style of the Cleveland Indians logo.
"I don't blame Bomani for being a disgrace, I blame @espn for allowing it," a viewer named Jimmie wrote. "@bomani_jones who hurt you? I'm serious, I don't want ppl in pain." Read more
Related Article:
- ESPN told Bomani Jones to cover up his 'Caucasians' shirt on 'Mike & Mike' show (HuffPost Sports | April 7, 2014)
---
Bringing Native American stories to a national audience
By Jon Marcus
(Feb. 11, 2016 | Nieman Reports) - On a cold winter's night, a few minutes after 6 p.m., police in Rapid City, South Dakota were called to a house in the Lakota Community Homes development where Allen Locke and his family were living. Locke, 30, was drunk, his wife said, and she wanted him out of the house until he sobered up. Read more
---
Broken promises on display at Native American treaties exhibit
(Jan. 18, 2016 | NPR Code Switch) - For centuries, treaties have defined the relationship between many Native American nations and the U.S. More than 370 ratified treaties have helped the U.S. expand its territory and led to many broken promises made to American Indians. Read more
---
Indigenous languages recognize gender states not even named in English
By Angela Sterritt
(March 16, 2016 | The Globe and Mail) - "Back in the old days," Cat Criger, a Cayuga elder, recently told me, "our indigenous responsibilities were charted out for us like 'water carrier' or 'fire keeper,' but we wouldn't wait for a woman if we were thirsty or for a man to throw wood in the fire if we were cold."
The way he described it, gender roles had a sense of fluidity in many traditional communities. Read more
---
Journalists fight for free press in Indian country
By Allison Herrera
(Jan 22, 2016 | KOSU.Org) - Freedom of the press is something most journalists in the United States fiercely protect and demand. It's seen as crucial to keeping those with power in check. But in Indian Country, it gets more complicated.
There are more than 200 tribal newspapers in the country and only a handful have passed freedom of the press acts. Editors have had stories cut, websites shut down and staff threatened or fired for publishing stories tribal officials don't approve of. Read more
---
Dr. King spoke out against the genocide of Native Americans
By Albert Bender
(Feb. 13, 2014 | People's World) - Despite the yearly celebrations of Martin Luther King Day and African American History Month, it is probably little known what the great freedom fighter had to say about the horrific mistreatment of Native Americans by the U.S. Read more
---
Wounded Knee sold? Tim Giago has plans to buy it for $3.9 million
By Vincent Schilling(Dec. 29, 2015 | Indian Country Media Network) - Tim Giago, Lakota, renowned journalist, publisher and founder of publications such as the Lakota Times, Native Sun News and Indian Country Today, has told ICTMN he has signed an agreement to purchase the historic site of Wounded Knee from James Czywczynski for $3.9 million. Read more
---
Remembering a Native American actor, activist, musician and poet
By Michel Martin
(Dec. 14, 2015 | NPR.Org) - We want to pause now to mark the passing of John Trudell. He was an outspoken advocate of Native American rights. He was also an actor, a poet and a musician who sought to honor his heritage through his art. He died Tuesday in California at the age of 69. After serving in the Navy during the Vietnam War, Trudell rose to national attention in 1969 when he and a group called Indians of All Tribes staged a high-profile protest in California. Read more
---
Native tribe blasts Oregon takeover
By Sara Sinder
(Jan. 6, 2016 | CNN) - The leaders of the Burns Paiute tribe have a message for the men and women who have taken over the Malheur National Wildlife Refuge outside Burns, Oregon: "Go home. We don't want you here." Read more
---
First Nations Art wanted for school board's new coloring book
By Zi-Ann Lum
(Dec. 9, 2015 | The Huffington Post Canada) - A sorthern Ontario school board is turning to artists for help on a new project putting together a First Nations-focused coloring book for students.
Nicole Richmond of the Superior-Greenstone District School Board says the project was inspired by teacher Barb McGill, known for using an Oji-Cree coloring book from Sandy Lake First Nation in her classrooms. Read more
---
America's Native Prisoners of War
---
At last, violence against women act lets tribes prosecute non-Native domestic abusers
By Jennifer Bendery
(March 6, 2015 | The Huffington Post) - Two years after Congress reauthorized the Violence Against Women Act, Native American tribes can finally take advantage of one of the law's most significant updates: a provision that allows tribal courts to investigate and prosecute non-Native men who abuse Native women on reservations. Read more
---
Facebook fix to 'real names' policy is crucial for young Native Americans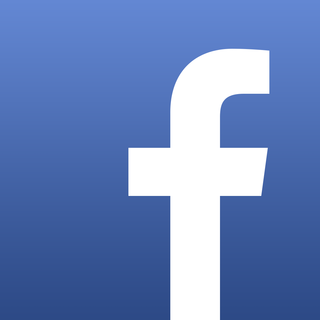 By Simon Moya-Smith
(Nov. 25, 2015 | USA Today) - On March 21, Navajo activist and social worker Amanda Blackhorse learned her Facebook account had been suspended. The social media service suspected her of using a fake last name.
This halt was more than an inconvenience. It meant she could no longer use the network to reach out to young Native Americans who indicated they might commit suicide. Read more
---
The struggle for justice on tribal lands
By Nad Blackhawk
(Nov. 25, 2015 | The New York Times) - The Thanksgiving we now celebrate began in partnership. Long after Pilgrim and Wampanoag families first shared their respective harvests, Native American communities continue to work, formally and informally, with many of their neighbors. Read more
---
Native American Activism: 1960s to today
(Zinn Education Project) - The month of November is often the only time students learn about Native Americans, and usually in the past tense or as helpless "wards of the state." To counter this, we offer this collection of recent Native movements and activists who have continued to struggle for sovereignty, dignity, and justice for their communities. The financial and colonial drive that usurps Native peoples ways of life is not just relegated to the past; it continues today. Here are just a few stories of struggle and achievement since the late 1960s. Read more
---
Can we culturally appropriate cowboys?
(Oct. 30, 2015 | DaybreakNorth on Audio Boom) - Cultural appropriation and Hallowe'en have become a point of contention -- with costumes being pulled from store shelves for their cultural insensitivity. Ted Van Alst, co-chair of the Native America Studies Department at the University of Montana was interviewed in this audio file.
---
Portrayals of Native Americans for Halloween causes harm to culture
By Paris Burris
(Oct. 30, 2015 | OU Daily) - With Halloween approaching, discussions about cultural appropriation have been stirring on social media, inciting debate about what is offensive and what is not. Read more
---
Indigenous musician's Facebook page suspended for using traditional name
(Oct. 16, 2015 | CBC News) - An aboriginal musician from Winnipeg, Canada, is disabling her Facebook page after the social media company suspended her account for days because she was using her traditional indigenous name. Read more
---
Navajo multimedia documentarian launches GoFundMe crowd-funding campaign entitled Real NDNZ in Hollywood
By Johnnie Jay
(Oct. 16, 2015 | NativeMax Magazine) - Pamela J. Peters is an award-winning Navajo filmmaker and photographer who blends an Indigenous aesthetic with a focus on contemporary, realistic, culture-driven stories in her work. Read more
---
Eagles apparently are avoiding the Washington team name
(Sept. 27, 2015 | NBC Sports) - Over the past few years, plenty of media and fans have stopped using the nickname of the Washington NFL franchise, in deference to the many Native Americans who are genuinely offended by the term. Read more
---
Meet the generation of incredible Native American women fighting to preserve their culture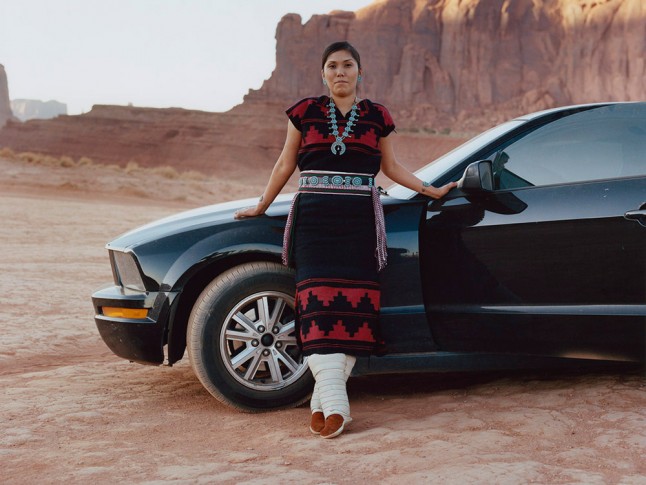 By Danielle Seewalker
(Nov. 24, 2014 | Marie Claire) - Native Americans represent just one per cent of the US population and some languages have only one speaker left. Now a new generation is fighting to preserve the culture. Read more
Related Article
- Going from Native culture to college and Back
---
Former Navajo Times reporter elected NAJA president
(Aug. 28, 2015 | Navajo Times) - The first job he ever had, writing and reporting for the Navajo Times, shaped his life.
It was 1995 when Jason Begay did his first internship with the newspaper. Read more
---
Death of Paul Castaway reflects that American Indians are most likely racial group to be killed by law enforcement
By Tristan Ahtone
(July 21, 2015 | Al-Jazeera America) - She knew her son was dead when she heard the gunshots. At least four staccato pops in a matter of seconds. Four bullets fired in the same amount of time needed to open a bottle of soda or to steal a kiss.
"I told [the police] that my son was mentally ill, I tell them that every time I call," said Lynn Eagle Feather. "I just asked for help. Instead they killed my son." Read more
---
Federal judge orders cancellation of Redskins' trademark registrations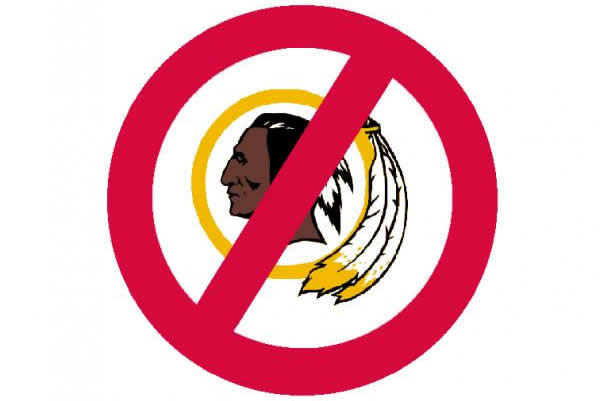 By Ian Shapira
(July 8, 2015 | The Washington Post) - The Washington Redskins lost the biggest legal and public relations battle yet in the war over the NFL team's name after a federal judge Wednesday ordered the cancellation of its federal trademark registrations, opposed for decades by Native American activists who call the name disparaging. Read more
- NAJA issues statement on court's decision to uphold cancellation of Washington NFL trademark registration (Source: NAJA)
---
Johnny Depp adopted into the Comanche tribe
By Stacy Thacker
(July 14, 2015 | Reznet News) - Last week Johnny Depp became a member of the Comanche tribe based on his character "Tonto," in his newest movie "The Lone Ranger." While he has claimed to be part Native American for years he is now officially a Comanche. Read more
---
Why I won't wear war paint and feathers in a movie again
By Brian Young/ Zocalo Public Square
(June 11, 2015 | Time) - As a Navajo actor, I've learned where Hollywood likes to stick its 'Indian' roles—and where to find real Native American creativity onscreen.

At some point, every Native American actor comes to a career crossroads and has to answer the question: Do I participate in stereotyping or maintain my cultural integrity? Read more


---
Stunning images show how Native American fashion looks without cultural appropriation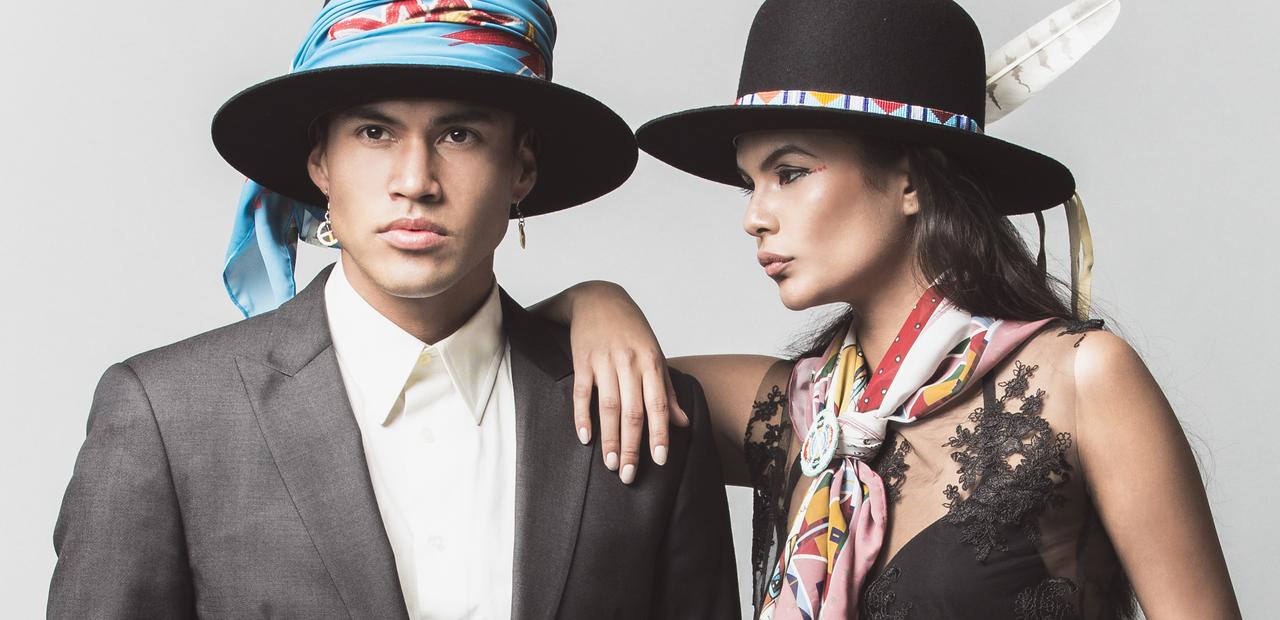 By Zak Cheney-Rice
(May 12, 2015 | mic.com) - It's bigger than fashion.
That's the first thing to know about Bethany Yellowtail's work, a vibrant, elegant melding of classic style and the staples of her Native upbringing. Elk teeth line the sleeves of one gown, drawn with intricate floral beadwork, that drapes, glistening black, on the body of Jade Willoughby, an Ojibwe model from the Whitesands First Nation in Northern Ontario, Canada. Click here to read the story


---
Implicit bias and Native Americans: Philanthropy's hidden minority
By Crystal Echo Hawk
(Spring 2015 | NCRP) - As a dual citizen of the U.S. and the Pawnee Nation of Oklahoma, and a nonprofit professional for more than 18 years, my work is to challenge my colleagues in philanthropy to examine implicit racial bias within our sector. Read more


---
Native Max: The first Native American fashion magazine
By Emma O'Connor
(April 21, 2015 | BuzzFeed) - When Kelly Holmes, founder of Native Max magazine, moved from the Cheyenne River Reservation to Denver as a teenager, she found that many of her peers "didn't know Native Americans still existed," she told BuzzFeed News.
"People looked at me like a zoo animal," Holmes, now 24, said about her teenage years.
She started to channel her frustration into creative outlets like fashion design, jewelry making, and web design, she said. Read more


---
Organization of American Historians calls on Redskins to change name, logo
By Valerie Strauss
(April 30, 2015 | The Washington Post) - Add the Organization of American Historians to the list of groups calling on the Washington Redskins football team to change its name and logo.
The executive board of the nation's leading organization of scholars of U.S. history just approved a resolution previously passed by group members on April 18 . . . Read more


---
Native American actress tells MSNBC why she walked off Adam Sandler set
By Matt Wilstein
(April 26, 2015 | Mediaite) - Earlier this week, about a dozen Native American actors walked off the set of Adam Sandler's Netflix film The Ridiculous Six after their concerns about the western parody's "racist" jokes were dismissed. Today, one of the actors, Allison Young, told MSNBC why she decided to quit the project. Read more


---
American Indian mascots harmful to Native youth
(April 27, 2015 | Native News Online) - Framing public debate about American Indian mascots in terms of economics, fan popularity or lack of racial intent ignores the consequences for American Indians, particularly Native youth, says Erik Stegman of the Center for American Progress.Read more


---
Dear Urban Outfitters: Stop telling white people it's OK to steal from Native American culture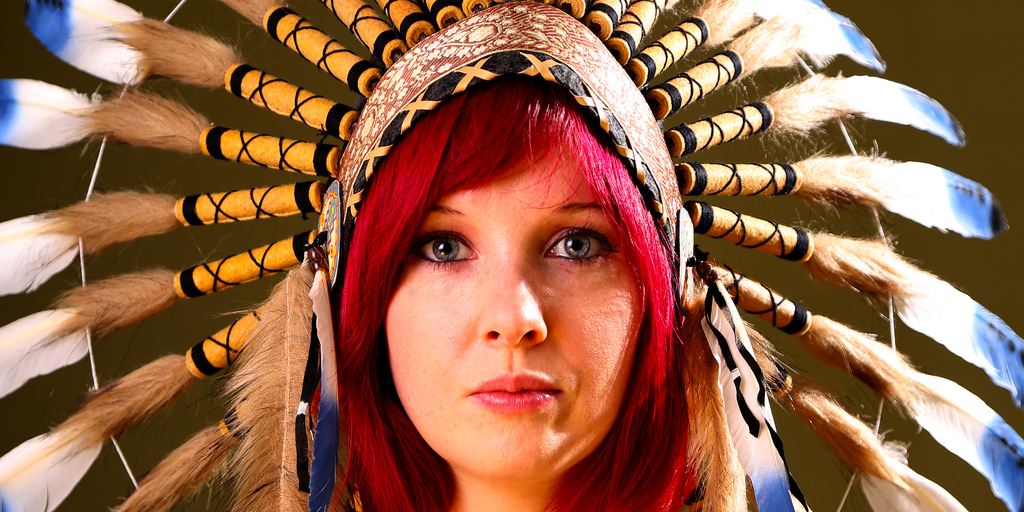 By Jacqueline Keeler
(April 8, 2015 | The Daily Dot) - I never thought I'd see the day when an "energy-balancing smudge kit" would have a "product sku" number 34519397 and a "color code," 012 and yet, until recently, it was featured on Urban Outfitters' website. You can still find it on Pinterest. Read more
---
Eastern Michigan University investigating "Red-Face" party which led to racial slur towards elderly American Indian man
By Levi Rickert
(April 18, 2015 | Native News Online) - An incident involving between 15 – 20 Eastern Michigan University students who dressed up as American Indians for an off-campus house party and an subsequent altercation with an Elder American Indian is now under investigation, according a statement released by an Eastern Michigan University official. Read more


---

Time for Lakota to speak for Lakota
Source: UNITY Journalists for Diversity | March 29, 2015

UNITY: Journalists for Diversity is holding its first regional conference for an event planned on the homeland of the Oglala Sioux Tribe in South Dakota. The regional event titled "Empower Your Lakota Story" on May 2 will bring journalists around the country to the Pine Ridge Indian Reservation for a gathering centered on media literacy, multimedia training, entrepreneurial journalism and a special town hall.


---
Nadya Kwandibens captures "Concrete Indians"
By Ron Harris aka Ostwelve
(Aug. 30, 2011 | Indigenous Music Culture) - While sitting on her couch in Toronto, Nadya Kwandibens says she had a revelation. Thinking about Indigenous artists in this contemporary urban setting, she asked herself "What rests at the core of it all and how does one maintain their identity as a cultural Native person in the city?" Read more


Horse Nation' documentary explores Lakota culture, horse relatives
(Source: Native Warriors) - "People tend to think of us as buffalo people, but really, we are horse people, too. That got lost and is coming back, and we want to document that," said Jim Cortez, the film's editor of "We Are A Horse Nation." Read more


---
Research shows Native American imagery hurts all ethnic groups, says UB psychologist
By Bert Gambini
(March 11, 2015 | University of Buffalo News Center) - A University at Buffalo social psychologist who specializes in the study of prejudice and stigma says that American Indian nicknames and mascots are not neutral symbols, and that their continued use by schools, professional sports teams and other organizations has negative consequences for everyone, not just Native Americans. Read more


---
"Firewater" remark draws ire of American Indian team's fan
By Eric Olson
(March 12, 2015 | ABC News) - An owner of a sports website apologized Thursday after one of its commentators used the term "firewater" in describing how supporters of an American Indian boys' high school basketball team would celebrate its first-round victory at the state tournament. Read more


---
Students reconnecting with Native language at University of Wisconsin – Milwaukee
By Native News Online Staff
(March 6, 2015 | Native News Online) - For Bryce Stevenson, studying the Anishinaabe language was an opportunity to reconnect with his heritage as a member of the Red Cliff Band of Lake Superior Chippewa. Paige Coe just thought the language – spoken by the Ojibwe, Odawa and Potawatomi tribes – was beautiful. Read more


---
Map of Native American Tribes you've never seen before
By Hansi Lo Wang
(June 24, 2014 | NPR) - Finding an address on a map can be taken for granted in the age of GPS and smartphones. But centuries of forced relocation, disease and genocide have made it difficult to find where many Native American tribes once lived. Aaron Carapella, a self-taught mapmaker in Warner, Okla., has pinpointed the locations and original names of hundreds of American Indian nations before their first contact with Europeans. Read more
---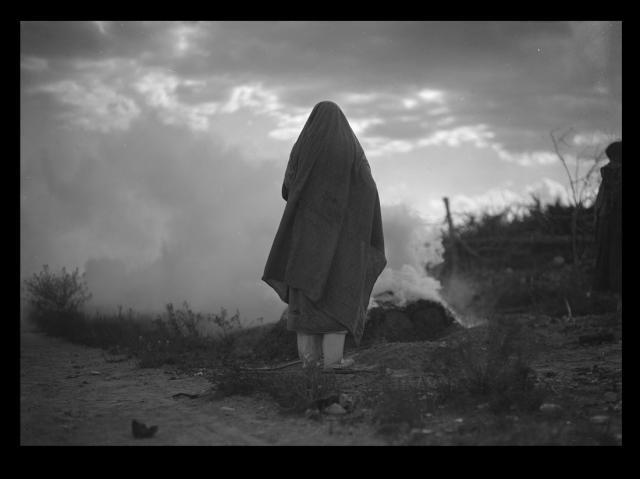 Native American women share culture in new PBS episode
By Adrian Gomez
(Feb. 15, 2015 | Albuquerque Journal) - It's said that "it takes a thousand voices to tell a single story." With this premise in mind, the voices of strong tribal women mingle and lead us through the history of Spanish, Mexican and United States invasions of the American Southwest. Read more
---
Native actress Irene Bedard's film company to bring classic novel, "Two Old Women" to big screen
(Feb. 25, 2015 | NativeNewsOnline.Net) - Irene Bedard's Native American production company, Sleeping Lady Films, announced it has secured the rights to the novel, "Two Old Women," by Velma Wallis, (Gwich'in Athabascan), "We are so pleased to be able to bring this amazing story to the big screen," stated Sleeping Lady Films President Irene Bedard, who is an award-winning actress. Read more
---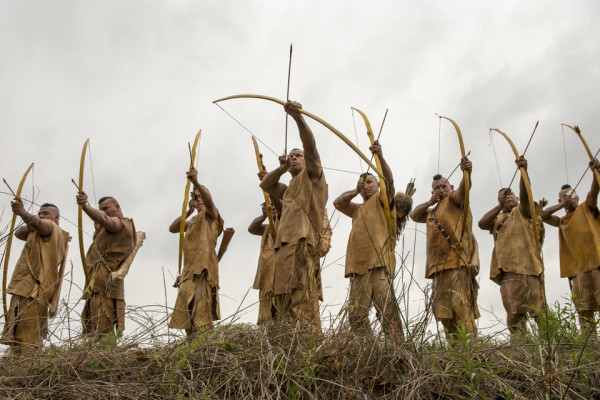 Chickasaw Film judged best at trail dance film festival
By Native News Online Staff
(Feb. 15, 2015 | NativeNewsOnline.Net) - The Chickasaw Nation's first film of the Chickasaw Heritage Series earned top honors as Best Short Documentary at the Trail Dance Film Festival in January. First Encounter chronicles the Chickasaws' introduction to European explorers in 1540, the tense relationship between the tribe and conquistador Hernando de Soto's expedition, and the fiery battle between them that virtually ended de Soto's mission. Read more
---
Voices rise up against racism: Hundreds of protesters rally against injustice in Rapid City
By Seth Tupper
(Feb. 11, 2015 | Rapid City Journal) - On one side, privilege. On the other, pain. That was the message and the metaphor Tuesday night as hundreds of Native Americans gathered outside the Rushmore Plaza Civic Center in Rapid City. Read more
---
Change the Mascot campaign launches "Take it Away" campaign
(Source: ChangeTheMascot.Org) - "Take it Away" was released by the Change the Mascot campaign and is timed ahead of Super Bowl XLIX, which will be played on Feb. 1 in Phoenix. The campaign seeks a change to the racist name of Redskins. Read more
---
Al Jazeera series on Native American gangs
Contributed by Cristina Azocar
(Jan. 27, 2015 | Al Jazeera America) - Al Jazeera released a five-part series on Native American gangs written by Native Journalist Tristan Ahtone. Tristan Ahtone (@tahtone) is an award-winning journalist and member of the Kiowa Tribe of Oklahoma. Born in Arizona and raised across the United States, he was educated at the Institute of American Indian Arts and the Columbia School of Journalism, and serves as the Vice President of the Native American Journalists Association
---
Canada's Ferguson: Maclean's slams indigenous race relations in Winnipeg
By ICTMN Staff
(Jan. 22, 2015 | Indian Country Today Media Network) - Branding Winnipeg Canada's most racist city, the country's most influential newsmagazine has put indigenous relations front and center, declaring them worse than the U.S.'s relations with its African-American population. Read more
---
9 moments from 2014 that prove indigenous people are still shaping America
By Zak Cheney-Rice
(Dec. 4, 2014 | Mic) - It was a remarkable year for indigenous Americans. In Canada and the United States especially, gains made in the political, social and creative spheres have catapulted Natives to the forefront of cultural innovation and prominence. Read more
---
Blackhorse: The hate mail I receive is hostile, aggressive, racist and sexist
By Amanda Blackhorse
(Dec. 3, 2014 | Indian Country Today) - Sometimes I wonder if Washington team owner Dan Snyder and the co-owners know what type of hate mail those of us who have been battling the Native American mascot issue get. I don't have a secretary or assistant who assists me in reading messages or organizing my social media, emails and such. Aside from my everyday duties of being a mother and making ends meet in my home, working on the mascot issue will usually take the back burner. Read more
---
American Indians challenge the Washington R*dskins with #ChangetheName #WinAGame #Karma Twitterstorm
By Native News Online Staff
(Dec. 7, 2014 | Native News Online) - Eradicating Offensive Native Mascotry, a group of Native parents and their allies from across the country, are launching a #ChangetheName #WinAGame #Karma Twitterstorm on Sunday, December 7, 2014 calling upon Washington Football Team fans to demand their team drop its racially inflammatory name "Redskins" ruled to be an unTrademarkable slur in April of this year by the United States Patent and Trademark Office. Read more
---
"Too Indian" for an Indian radio show
By Jim Lundstrom
(Dec. 6, 2014 | Native News Online) - Regular listeners of Wisconsin Public Radio might have come to know Richie Plass as the genial co-host of Kalihweyo'se (Oneida for "Good Message"), the Native American radio program that airs from 10pm to midnight on Thursdays. Read more
---
Redskins' Thanksgiving tweet is more awkward than anything at your family gathering
By Braden Goyette
(Nov. 27, 2014 | The Huffington Post) - In case you missed it: The NFL team whose name is a dictionary-defined racial slur for Native Americans tweeted out a cheery Thanksgiving greeting. Given the team's use of its controversial name and iconography in the message, on an occasion that many Native Americans see as a reminder of genocidal campaigns against them, the tone-deaf tweet did not go unnoticed. Read more
---
4 in 5 Americans would be uncomfortable calling an American Indian a "R*dskin"
By Native News Online Staff
(Nov. 30, 2014 | NativeNewsOnline.Net) - The Change the Mascot campaign released a new study on November 20, 2014 that reveals that four in five Americans would be uncomfortable calling a Native American a "r*dskin." The respondents also say they would not personally address a Native American using the term. Read more
---
MTV World offers an unprecedented look at modern Native America in "Rebel Music: Native America"
By Native News Online Staff
(Nov. 12, 2014 | Native News Online ) - According to United States and Canadian censuses, there are over 6.2 million people who identify as Native American or First Nation Canadian. In spite of the fact that they make up only 2 percent of the population, Native North Americans experience alarming rates of suicide (over 4 times the national average), are 2.5 times more likely to be the victims of sexual violence and often suffer adverse health effects from environmental disasters. Read more
---
39th Annual American Indian Film Festival Awards ceremony a hit
By Nanette Bradley Deetz
(Nov. 14, 2014 | Native News Online) - On Sunday, November 9, 2014, the 39th Annual American Indian Film Festival returned to the Palace of Fine Arts in San Francisco. This larger and more prestigious venue fit the scope and importance of the filmmakers, actors, and musicians. Read more
---
Watch controversial 'Daily Show' segment on Washington Redskins
By Ryan Reed
(Sept. 26, 2014 | Rolling Stone) - Earlier this month, The Daily Show With Jon Stewart filmed a segment about the controversy surrounding the name of the Washington Redskins. Correspondent Jason Jones brought together four diehard Redskins fans and a group of Native American activists and comedians (who argue that "Redskins" is a "dictionary-defined racial slur"). The fans weren't happy about being forced to take part in the debate, telling The Washington Post they felt duped and were under the impression they would be giving their opinions without rebuttal. Read more
Related Stories
- Redskins owner pulls the 'I Have American Indian Friends' move (Source: DiversityInc.)
- Dueling Native American rallies debate Redskins name (Oct. 12, 2014 | Source: AZ Central)
- Changing field: A new guideline on what to call that Washington football team (Oct. 14, 2014 | NPR)
---
Attorney General ignores authority of Independent Press Act
By Bryan Pollard
(Nov. 5, 2014 | Cherokee Phoenix) - Attorney General Todd Hembree recently released an opinion that wrongly affirmed the two-year term of an Editorial Board member. In doing so, he ignored the will and intent of the Independent Press Act.
The issue provoking the opinion began in January of 2012 when Clarice Doyle, a Cherokee Nation citizen and director at Rogers State University, was appointed to the Editorial Board to replace board member Dan Agent. Doyle was Principal Chief Bill John Baker's nomination to the board and was unanimously confirmed by the Tribal Council. Read more
Navajo woman targeted by NFL team's lawsuit remains defiant
By Megan Finnerty, The Republic | azcentral.com
(Sept. 25, 2014) - Amanda Blackhorse stood in her gravel drive, waving at visitors. She wore skinny jeans, a loose black top and swipes of liquid cat-eye liner. Loops of fine turquoise beads dangled from her ears. Read more


Seattle changes Columbus day to indigenous peoples' day
By Nolan Feeney
(Oct. 6, 2014 | Time) - Columbus Day will now be known as Indigenous Peoples' Day in Seattle. The Seattle City Council on Monday unanimously approved the re-designation, which acknowledges that Native Americans were living in North America well before Christopher Columbus "discovered America" in the 15th century, Reuters reports. Read more


Hubbard series features Native American women, storyteller
(UNL Today) - Native American issues and culture will be featured in the second annual Claire M. Hubbard First Peoples of the Plains Lecture and related events Oct. 10-12. Read more


Tribal chief: No FedEx until Redskins change team name
By Eliott C. McLaughlin
(Sept. 24, 2014 | CNN) - A Native American chief has asked all tribal employees not to use FedEx until the Washington Redskins changes its team name. "Until the name of the NFL team is changed to something less inflammatory and insulting, I direct all employees to refrain from using FedEx when there is an alternative available," Osage Nation Chief Geoffrey M. Standing Bear penned in his directive to all employees. Read more
---
U.S. to pay Navajo Nation $554 million in largest settlement with single Indian tribe
By Sari Horwitz
(Sept. 24, 2014 | The Washington Post) - In the largest settlement with a single American Indian tribe, the Obama administration will pay the Navajo Nation $554 million to settle claims that the U.S. government has mismanaged funds and natural resources on the Navajo reservation for decades. Read more

'Who Speaks Wukchumni?'
By Emmanuel Vaughan-Lee
(Aug. 18, 2014 | The New York Times) - Throughout the United States, many Native American languages are struggling to survive. According to Unesco, more than 130 of these languages are currently at risk, with 74 languages considered "critically endangered." These languages preserve priceless cultural heritage, and some hold unexpected value — nuances in these languages convey unparalleled knowledge of the natural world. Many of these at-risk languages are found in my home state of California. Now for some, only a few fluent speakers remain. Read more
Washington Post editorial board stops using the word 'Redskins'
By Annys Shin
(Aug. 22, 2014 | The Washington Post) - The Washington Post editorial board said Friday that it will stop using the word "Redskins" when referring to Washington's football team, joining a growing list of commentators who have renounced the term because they believe it disparages Native Americans. Read more
Native Rap Star Frank Waln to Perform for ESPN Show on R-word
(Aug. 30, 2014 | Native News Online) - If you haven't heard the uproar over the Washington R******s and the push to #changethename, then you haven't been paying attention to social media or you've been living under a rock. Recently, ex-Bears head coach Mike Ditka said, "R****** name change is so stupid, it's appalling." While on the flip-side, NFL sportscasters Phil Simms and Tony Dungy have said they will only refer to the Washington team as Washington and not the R-word. Read more


Cherokees keep up with the latest in tech and keep their language alive
By Art Coulson (Cherokee)
(Sept. - Oct. 2014 | Native Peoples Magazine) - When my daughters and I swap emails on our phones, my messages end with the standard Apple iPhone signature, "Sent from my iPhone." The version of the signature on my phone however: ᏂᏓᎴᏅᏓ ᎠᏌᎹᏗ ᏗᏟᏃᎮᏗ. Read more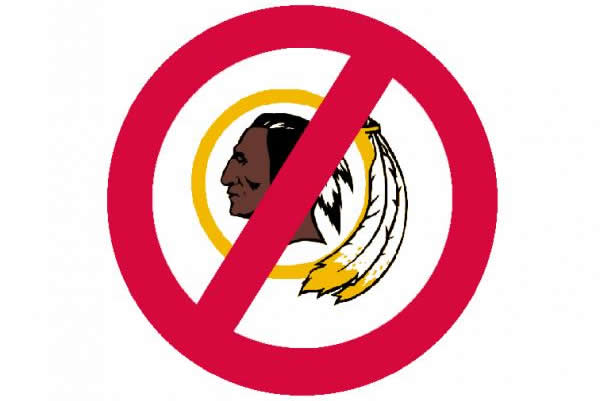 Opinion: Five media lessons to consider when covering the Washington/NFL name discussion
By Victoria LaPoe
Editor (American Indians), Media Diversity Forum
(June 28, 2014) - The recommendations included in this article are the issues that I noticed while watching mainstream media coverage of the Washington football team's name change. From my point of view the name used by the Washington team is offensive, and thus I will use the name, as many Native communities are typing it online, as Redsk*ns in this piece. From the coverage I viewed, oftentimes non-Native journalists would discuss the debate; they'd indicate that the dominant social argument was that the name Redsk*ns honors American Indians. Read more

Detroit News bans use of 'Redskins' team name
(June 25, 2014 | CBS Detroit) - Sources say The Detroit News will no longer use the team name for the Washington Redskins, adding fuel to the long debate about whether the NFL team's moniker is derogatory to Native Americans. Read more

Huffington Post: There's never been a trademark as offensive as Redskins
By Jillian Berman
(June 19, 2014 | The Huffington Post) - The U.S. Patent and Trademark Office is clearly not a big fan of the Washington Redskins. The normally sleepy U.S. Trademark Trial And Appeal Board, an arm of the PTO, made headlines on Wednesday when it canceled six trademarks registered by the team. Read more


"No trademark for a slur"

NMAI's statement on the PTO's cancellation of "Redskins" trademark
(June 20, 2014 | NMAI) - Kevin Gover, director of the National Museum of the American Indian (NMAI), in a statement hopes that the U.S. Patent and Trademark Office's ruling to cancel "Redskins" trademark will lead the Washington Football team to reconsider their stance on using the mascot. Read the statement
Background story:
Federal agency cancels Redskins trademark registration, says name is disparaging (The Washington Post | June 18, 2014)


Native American group mounts $9B lawsuit against Cleveland Indians
By Dan Kedmey
(June 12, 2014 | Time) - A Native American advocacy group called "People Not Mascots" is seeking $9 billion in damages against Major League Baseball's Cleveland Indians. Read more


More News