MeToo
The Impact of Rape Culture in the Media
(Polity) - In the wake of the MeToo movement, revelations of sexual assault and harassment are happening daily. This new topical book reveals the ways in which media culture represents contested terrain on which broader social struggles are reproduced, and how the media both contribute to and challenge rape culture.
---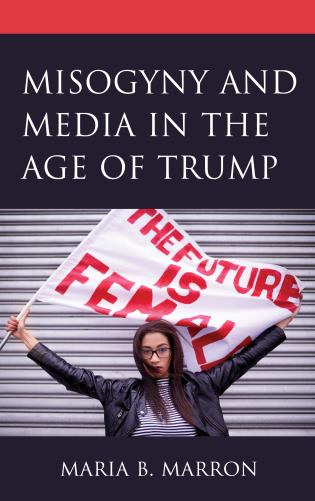 Photo Credit: Rowman & Littlefield
By Mas Biswas,
Media Diversity Forum
(June 18, 2020) - "Misogyny and Media in the Age of Trump," edited by Dr. Maria Marron, professor of journalism at University of Nebraska-Lincoln, was published in December 2019.
Dr. Marron has also been editing another book on Media and Misogyny in the context of international media. We at the Media Diversity Forum also asked Dr. Marron to know more about how the upcoming book on Media and Misogyny is going to be different from "Media and Misogyny in the Age of Trump" and how she would like to see these two books utilized in academia. Continue reading this article by Mas Biswas
---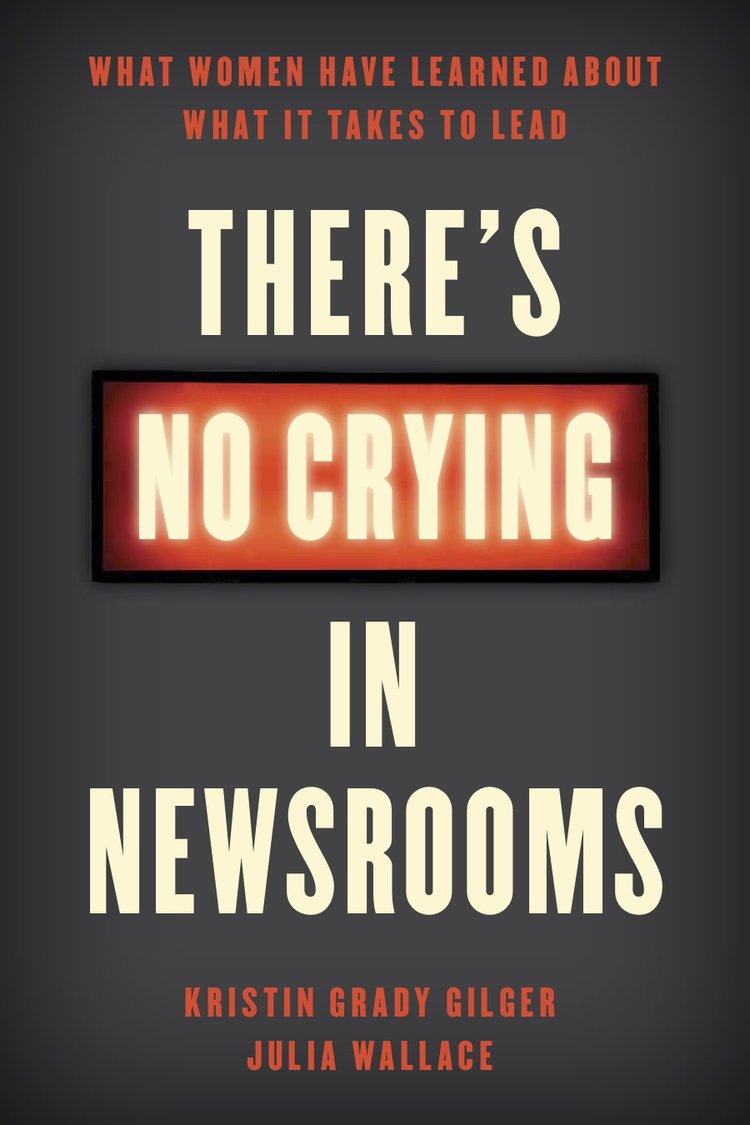 By Steve Goldstein
(July 19, 2019 | KJZZ 91.5) - Newsrooms, like most other workplaces, have been dominated by men in management and other influential roles since the earliest days of journalism. That often limited opportunities for women and cultivated a certain kind of behavior, one that often involves heightened aggression, yelling and other temperamental behaviors. To some extent, that has changed, but not entirely.
Book's website -- There's No Crying in Newsrooms
---
The Sydney women's film group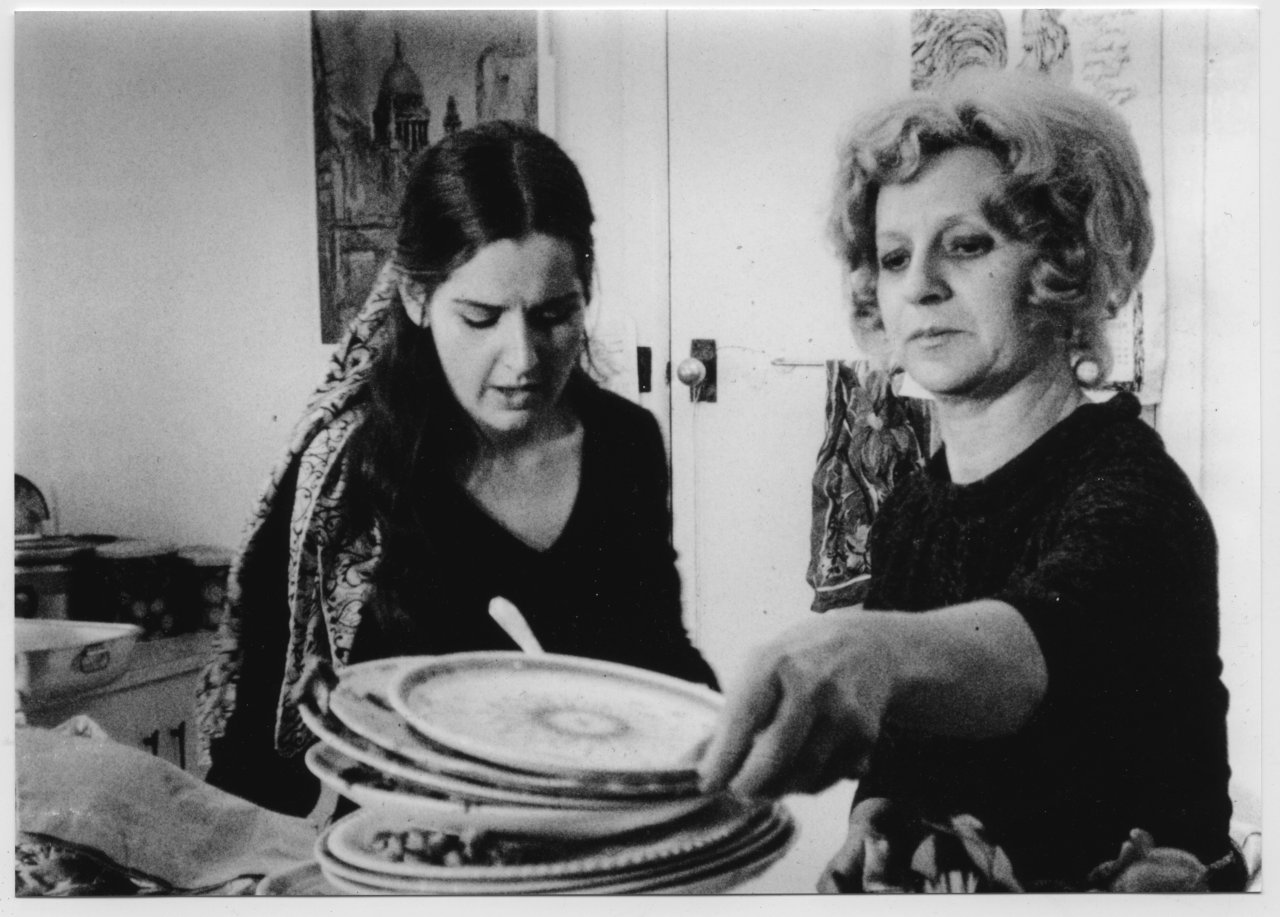 (Aug. 4 - 10, 2018, The Saturday Paper) - There's a short black-and-white film from 1973 called Film for Discussion. Made by the Sydney Women's Film Group, it follows a day in the life of office worker Jeni. As she types and stamps envelopes, we see her male boss barking orders, his torso looming over her. Jeni's co-worker Christina has negotiated a long lunchbreak to shop for a wedding dress. "How did you get extra?" Jeni asks. "Oh, you know," Christina replies. Martha Ansara, the film's director, tells me while "sexual harassment wasn't really publicly discussed then, Christina is framed very deliberately, and she is saying something about her boss."
---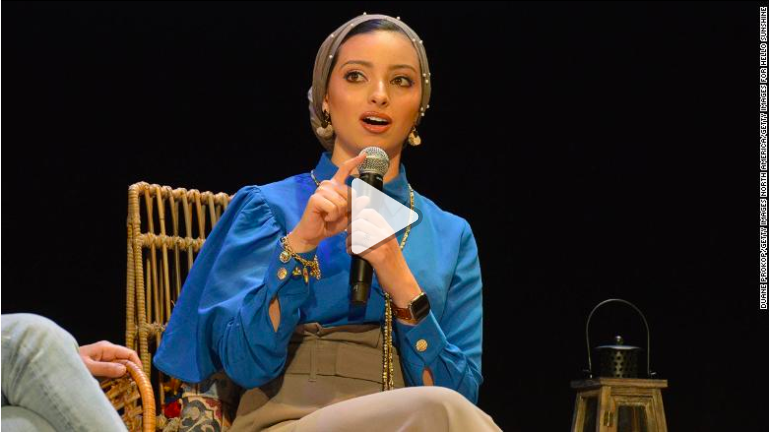 By Emanuella Grinberg
(January 18, 2019 | CNN) - "Misrepresentation and misidentification is a constant problem if you are Muslim in America," Noor Tagouri continued. "And as much as I work to fight this, there are moments like this where I feel defeated." Click on the heading to read the report.
Related:
- Woman misidentified as the Pulse shooter's wife (CNN)

- What Vogue did to Noor Tagouri tells a bigger story (CNN | Jan. 18, 2019)
---
By Heather Kelly
(January 15, 2019 | CNN Business) - Gillette's newest advertisement isn't about shaving, or beards or personal hygiene.
The company's "We Believe" ad -- a one minute and 48 second spot posted to its social media accounts this week -- addresses serious issues like toxic masculinity, sexual harassment and #metoo.
---
By Sheryl Estrada

(Dec. 28, 2018 | DiversityInc.) - A new study of millions of tweets received by 778 journalists and politicians from the U.K. and U.S. in 2017 found that rampant abuse toward women occurs on Twitter. At least 1.1 million abusive tweets were sent to the women in the study throughout the year. Women are sent abusive content on Twitter every 30 seconds on average.
---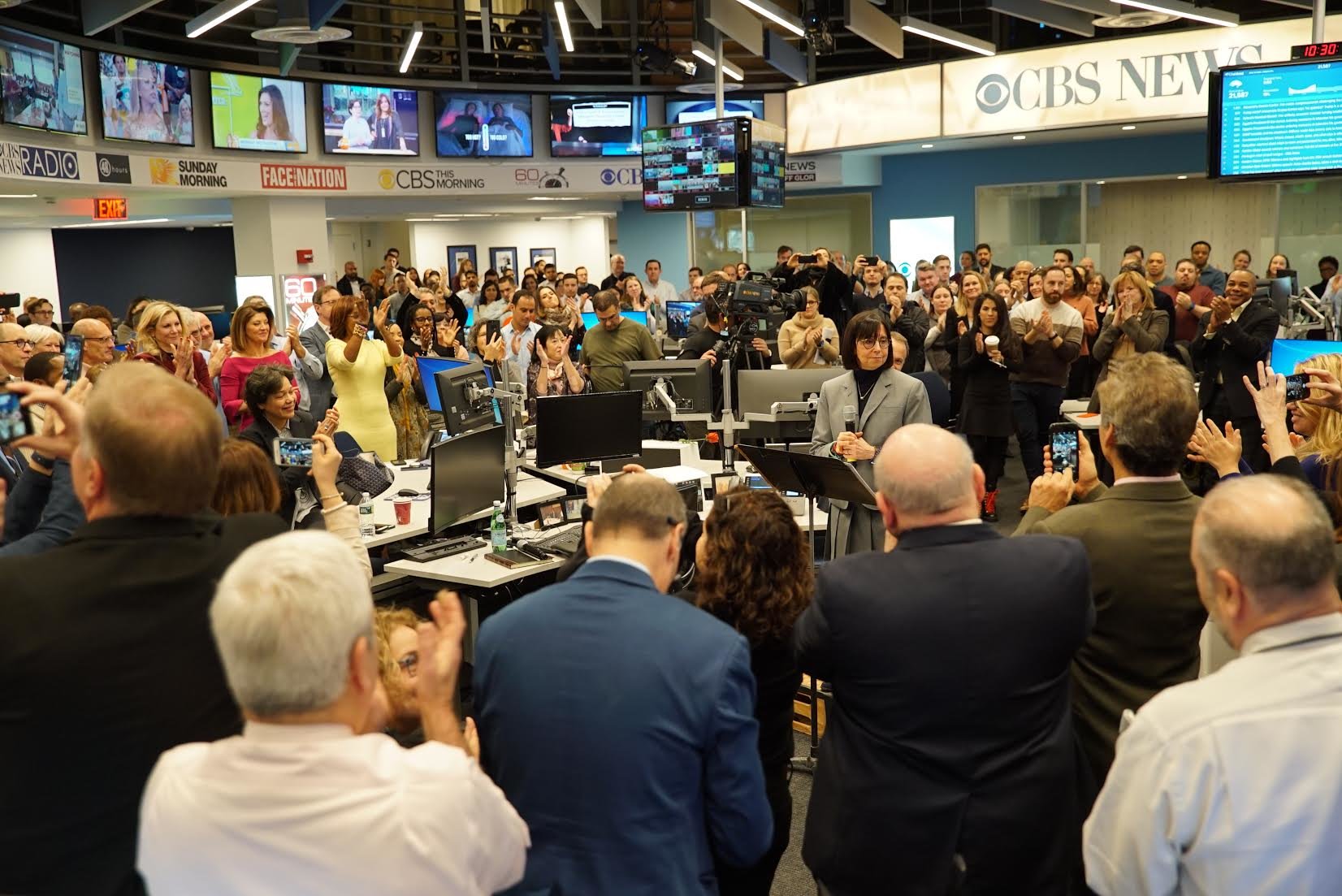 By John Koblin

(Jan. 7, 2019 | The New York Times) - Susan Zirinsky is a legend in the world of television news.
There was the time she jumped off a moving train in Augusta, Ga., during Ronald Reagan's first term, in order to deliver footage for the "CBS Evening News." She was the inspiration for Holly Hunter's high-strung and highly ethical producer in the Oscar-nominated movie "Broadcast News." Dan Rather once said she was such a part of the network's firmament that she arrived in a yellow CBS shipping bag straight from the maternity ward.
Related Article:
- After being rocked by sexual misconduct allegations, CBS News names its first female president (Washington Post, Jan. 7, 2019)
---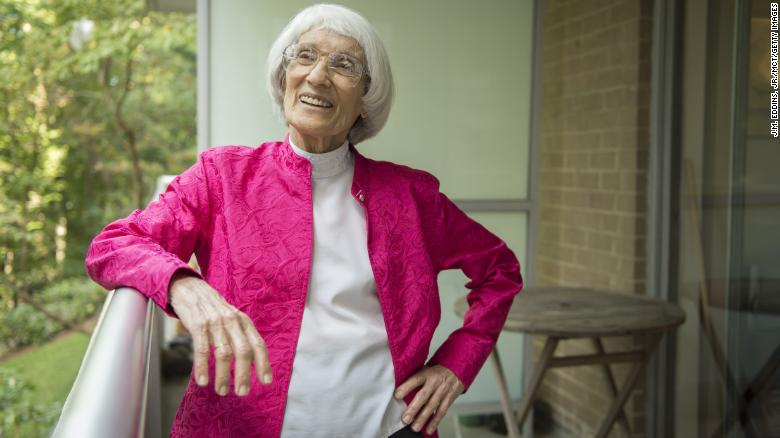 By Brandon Griggs

(Jan. 10, 2019 | CNN) - To fully appreciate Bernice Sandler's seismic impact on equality for women in higher education, you have to go back to the dark ages of the early 1970s.
In those days, many universities had limits on the number of female professors they would hire. Salaries for female faculty members lagged behind those for men. Men's varsity sports received millions of dollars in funding while female athletes held bake sales to pay for their uniforms. Some women's teams had no locker rooms and had to dress in their dorms.
---
By Jayme Ganye
(November 16, 2018 | DiversityInc.) - Todd F. Heatherton, William M. Kelley, and Paul J. Whalen are all under criminal investigation for sexual assault of their students at the Department of Psychological and Brain Sciences.
Dartmouth, in Havover, N.H., and seven women have filed a $70 million lawsuit alleging the attacks.
---
Misogyny and power inequities are at the root of sexual assault, harassment and bullying. Media stories have proliferated and have been amplified by social media in the United States in the case of the Ford-Kavanaugh allegations and the Senate Judiciary Committee hearing, the sexual harassment allegations against incumbent President Donald J. Trump, and by the #MeToo movement. Other countries, too, have had stories rooted in misogyny and power inequities.
---
(Sept. 4, 2018 | Columbia Journalism Review) - AS ANY WOMAN WILL TELL YOU, sexism and gender stereotyping are not always overt—in life, or in the media. Take the recent treatment of Massachusetts Congressional candidate Brianna Wu, who called out The Boston Globerecently for using an old photo depicting her as unprofessional, next to her two male opponents in suits. The Boston Globe apologized and changed the photo.
---

(May 22, 2018 | Kopenhaver Center) - A new national survey conducted by the Lillian Lodge Kopenhaver Center for the Advancement of Women in Communication at Florida International University found that more women are middle managers and in junior level positions in the communication industries, while men dominate top management positions, and the culture of the company most often prevents women from being promoted and keeps them from advancing in their careers.
Related Article:
- Women of Color in Academe Make 67 Cents for Every Dollar Paid to White Men (The Chronicle of Higher Education | June 11, 2018)
---
(May 17, 2018 | Media Diversity Institute) - The BBC has announced that it is seeking to ensure that there is a 50:50 gender split of expert voices across its programmes by April 2019.
The BBC has already pledged to increase women on screen, on air and in lead roles to 50% in 2020. When the Media Diversity Institute (MDI) team met the Head of BBC Diversity Department, Tunde Ogungbesan, he explained that women would make up half the people who appear on its TV and radio stations and in leading on-screen roles by 2020.
---
By Max Foster and Judith Vonberg
(May 18, 2018 | CNN) - Meghan Markle will make a striking feminist statement in her wedding to Prince Harry on Saturday, choosing not to be chaperoned for much of the procession down the aisle of St. George's Chapel, Windsor, CNN has learned.
In an unprecedented step for a royal bride in the UK, Markle will walk unescorted down the aisle of the chapel nave, after being met at the West Door by a member of the clergy. She will be accompanied in this first part of the wedding procession only by her bridesmaids and page boys, with the senior church figure walking ahead.
Prince Charles will join her when she reaches the Quire, where the main royal guests will be seated. The Prince -- Harry's father -- will walk Markle down the Quire aisle to the foot of the altar.
---
On the #MeToo backlash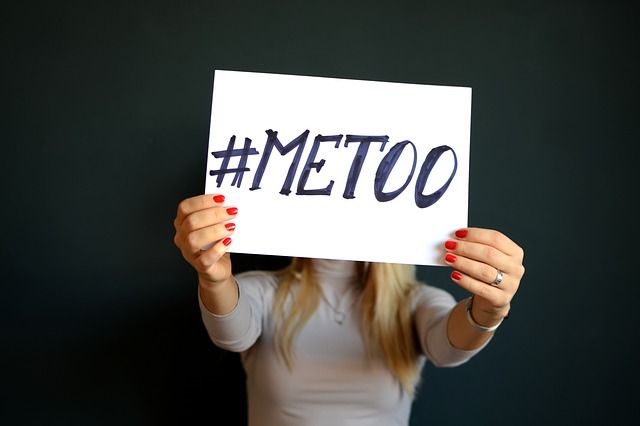 By Farha Khalidi
(April 4, 2018 | Women's Media Center) - The #MeToo movement has accomplished plenty in the past few months — from inspiring 1.7 million #MeToo posts across 85 countries, to calling out over a hundred prominent American actors, writers, politicians, and other public figures for sexual misconduct, to organizing the #TimesUp takeover of the Golden Globes and beyond. But with every successful movement inevitably comes backlash, and the #MeToo movement is no exception.
---
By Princess-India Alexander
(March 1, 2018 | HuffPost) - This Women's History Month, we honor the women of color who continuously prove why the future is undoubtedly femme.
While there are endless ways to celebrate the month, perhaps one of the most accessible is sitting down and watching these amazing women tell their stories. Historically, representation of black and brown women in media has been quite scarce, so let's start the month off right by highlighting these women.
---

(March 6, 2018 | Women's Media Center) - Women of color represent just 7.95 percent of U.S. print newsroom staff, 12.6 percent of local TV news staff, and 6.2 percent of local radio staff, according to industry research that is based on news organizations' replies to professional association queries.
Press Release about this report.
---
By Stephanie Ebbert
(March 11, 2018 | Boston Globe) - Corey Prachniak-Rincón self-identifies as genderqueer because "male" just doesn't seem sufficient. Born male and married to a man, Prachniak-Rincón has had various styles over the years — sometimes wearing longer hair and a more feminine look — and a few years ago dropped the masculine pronouns for the more ambiguous, if plural, "they/them/theirs."
---
(February 4, 2018 | Reuters via DiversityInc.) - Women working for the BBC have complained they are paid less than men in equivalent jobs and accused managers of misleading them about their pay to hide widespread gender discrimination at Britain's public broadcaster.
---
Journalists need to understand rape culture to report on sexual abuse
By Tracy Everbach
(November 12, 2017) - "It was 40 years ago."
"Take Joseph and Mary. Mary was a teenager and Joseph was an adult carpenter. They became parents of Jesus."
"There's nothing wrong with a 30-year-old single male asking a 19-year-old, a 17-year-old, or a 16-year-old out on a date."
These are actual quotes from public officials defending Roy Moore, Republican Senate candidate in Alabama. Moore is accused of initiating a sexual encounter with a 14-year-old girl when he was 32 and of pursuing several other teenage girls when he was in his 30s. Moore called these allegations "fake news." Read more
Related story:
- Sean Hannity's Roy Moore coverage causes advertisers to flee (DiversityInc. | Nov. 13, 2017)

---
The Trump Administration's power over a pregnant girl
By Michelle Goldberg
(Oct. 20, 2017 | The New York Times) - In early September, a 17-year-old girl from Central America was apprehended trying cross the border between the United States and Mexico.
After being taken to a shelter for unaccompanied minors in South Texas to await immigration proceedings, she learned she was pregnant. The girl, referred to as Jane Doe in court filings, was adamant that she wanted an abortion. Because of Texas' parental consent law, she needed to go to court to get a judge's permission, which she did with help from Jane's Due Process, a nonprofit legal organization that provides representation to pregnant minors in Texas. Read more
---
Nikon accused of sexism for campaign that features 32 Men and zero Women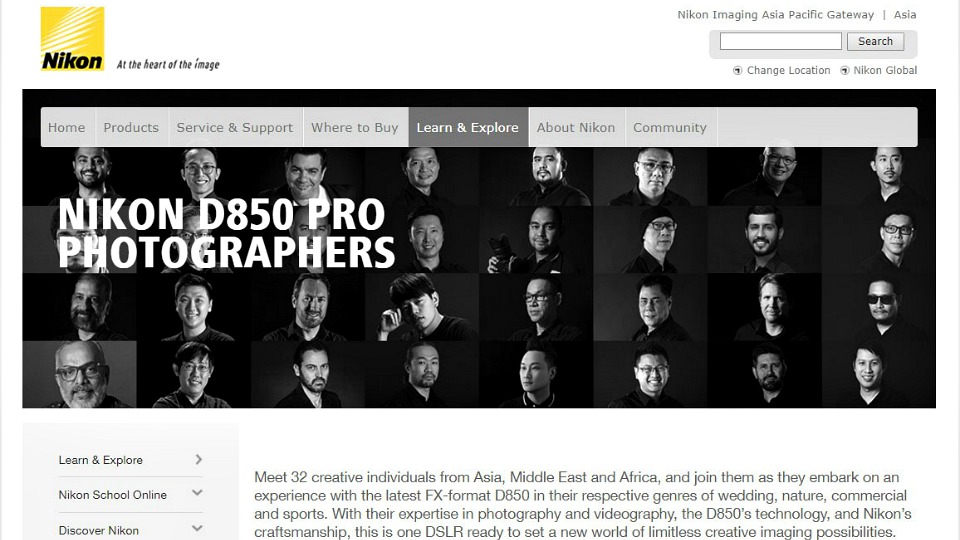 (Sept. 28, 2017 | DiversityInc.) - Like the old saying goes, "A picture is worth a thousand words" — and Nikon's recent campaign debacle has managed to say a lot with very little. The Japan-based company recently came under fire for promoting their new D850 camera in a campaign that lacked female representation. Read more.
---
In Nepal's towns without men, women take on newfound responsibility
By Abby Seiff
(Aug. 21, 2017 | International Reporting Project) - Two-and-a-half-year-old Ansuman Thatal wakes up from his nap with a start. He scans the room, and before anyone can comfort him, begins bawling: "Baba, baba, baba."
By this point, the baba, or daddy, in question – Ashok Thatal – has been away for a week. For his wife, Shova, and 7-year-old daughter, such a state of affairs is normal. Read more
---
Serena Williams talks body image in open letter to her mom
By Sheryl Estrada
(Sept. 20, 2017 | DiversityInc.) - Tennis star Serena Williams said in an open letter that she is taking a nod from her mother, Oracene Price, on how to raise newborn daughter, Alexis Olympia, to have a positive body image despite negativity from critics. Read more
---
New study offers insight into gender imbalance in higher education
By Divyansha Sehgal
(Sept. 4, 2017 | The Cornell Daily Sun) - Gender inequality in science, technology, engineering and math has been a long documented issue, but a new study coming out of the Cornell Center for the Study of Inequality offers encouraging evidence of avenues to bridge this divide.
Dafna Gelbgiser, grad, and Kyle Albert, grad, found that green fields in higher education tend to bridge the gender divide in both STEM and non-STEM fields. Gelbgiser defined green fields as those that contribute to green jobs, which provide goods or have production processes that benefit the environment. Examples of such fields include environmental science and sustainability studies. Read more.
---
New study shows women will turn off a film or TV show if too stereotyped or lacking female characters
(February 25, 2017 | Geena Davis Institute of Gender in Media & J. Walter Thompson) - In a recent survey, 66% of women said "they have actively switched off films or TV shows if they felt they were negatively stereotyping them, while 1 in 4 women said that they had stopped watching a film/ TV show because there weren't enough female characters."
According to another study, female characters in film and TV motivate women to be more ambitious, more successful, and have even given them the courage to break out of abusive relationships. Read this report to get more details.
---
Google accused of 'systemic' gender pay discrimination by Labor Department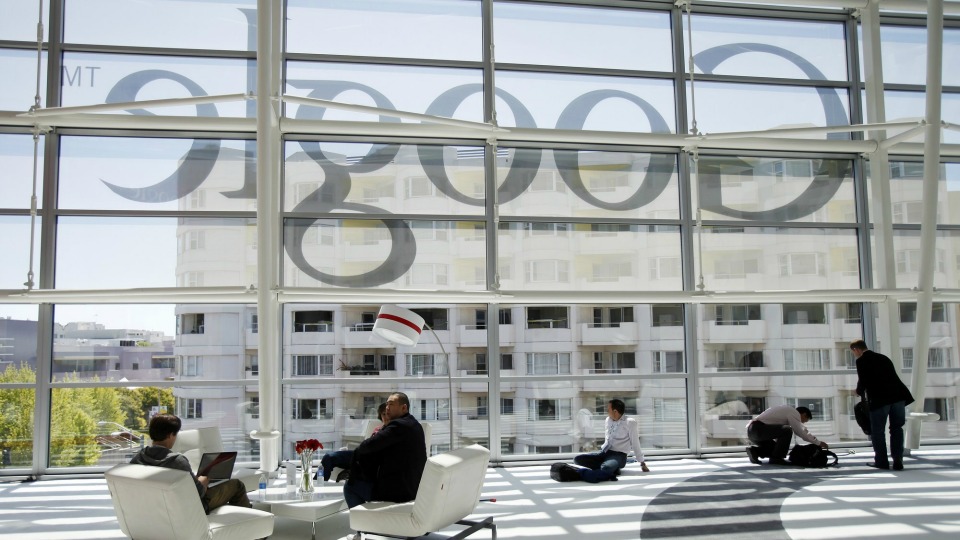 By Kaitlyn D'Onofrio
(April 10, 2017 | DiversityInc.) - The Department of Labor has accused Google of severely discriminating against its female employees by paying them considerably less than their male counterparts, a report from The Guardian reveals. Read more
---
Urban Studies Dept. at Queens College to have first minority woman chair
(March 30, 2017 | Voice of NY) - Tarry Hum, a Chinese-American professor in the department of urban studies at Queens College, will become its chair this fall. Hum told the World Journal on March 24 that her appointment as the first minority female chair of the department shows the commitment and respect of Queens College to diversity. She also vows to get more Asian students interested in urban studies. Read more
---
Movie: Ovarian Psycos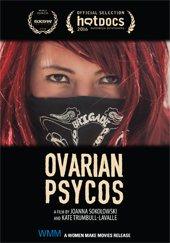 Riding at night through streets deemed dangerous in Eastside Los Angeles, the Ovarian Psycos use their bicycles to confront the violence in their lives. At the helm of the crew is founder Xela de la X, a single mother and poet M.C. dedicated to recruiting an unapologetic, misfit crew of women of color.
A film by Joanna Sokolowski and Kate Trumbull-LaValle
US, 2016, 72 minutes, Color, DVD
Order No. W161191
---
Women power: A super year for female heroes on screen
By Sharon Eberson

(Dec. 30, 2016 | Pittsburgh Post-Gazette) - With a resounding cha-ching at the box office, the "Star Wars" franchise has provided solid-gold proof that female heroes cannot only open a movie, they can crush it — in a good way. First came "The Force Awakens," which opened Dec. 18, 2015, to nearly $248 million and went on a record-breaking box-office spree. It was the first entry in a new trilogy, the first live-action "Star Wars" movie since 2005, and it starred Daisy Ridley as the new face of the Jedi. Read more.
---
The web women want: 'No tittle-tattle, Photoshopping or cellulite circling'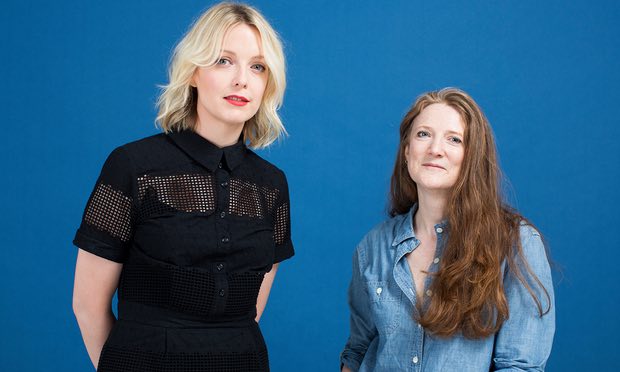 By Helen Lock
(Dec. 19, 2016 | The Guardian) - The internet has gained an unfortunate reputation for being a hostile place for women. Research by the Guardian into abuse on its own comment threads earlier this year found that women writers were far more likely to be targeted by trolls than men. Read more
---
How women in media missed the women's vote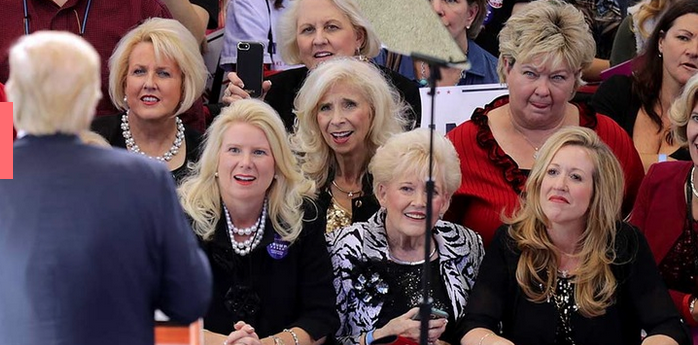 By Kay Hymowitz
(Dec. 18, 2016 | City-Journal.Org) - The election of Donald Trump has shaken identity politics to its foundations. Appealing to minorities, women, and the LGBTQ population—the so-called "coalition of the ascendant"—was supposed to guarantee Democratic rule into something like perpetuity. Read more
---
The show that explores sexual assault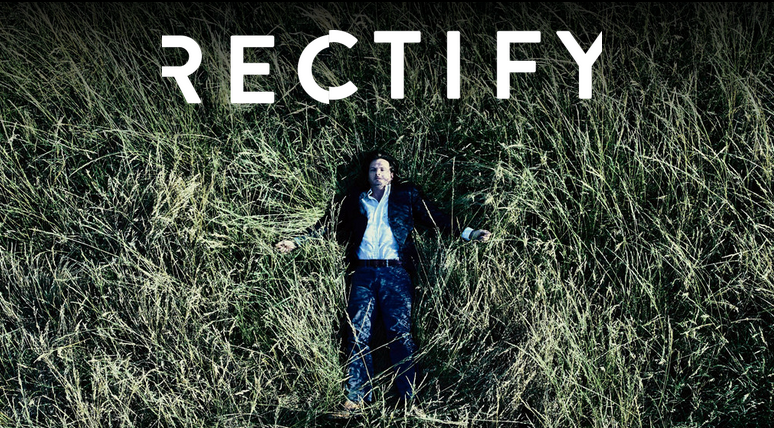 (Nov. 10, 2016 | The Atlantic) - Public conversations about rape culture and sexual assault have perhaps never been as prevalent as they are now, thanks to college-orientation flyers, headlines about the 2016 presidential election, and survivor-powered social-media campaigns like #NotOkay. Read more
---
BBC documentary on "The taboo of feminism"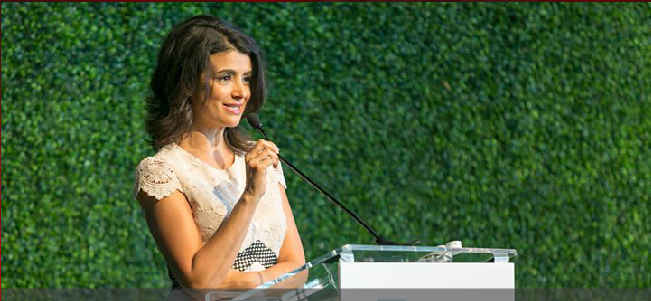 (BBC Documentary) - The BBC's Katy Watson travels to Los Angeles and asks why feminism is still regarded by many as a word to avoid. Despite an ongoing gender pay gap, and a lack of female business-leaders, why does the word continue to raise an eyebrow? Read more
---
More headlines: Dec. 24, 2016 Updates
- Hearst combines editorial teams of 5 women's magazines (Dec. 5, 2016 | Media Post)
- Women's journalism prize is more desperation than balance (Nov. 27, 2016 | The Guardian)
- Global Gender Gap Report 2016 (released Oct. 26 | World Economic Forum)
- Millennial feminists use social media to combat discrimination against women (Nov. 21, 2016 | The Huffington Post)
- How the media can promote gender equality (Oct. 26, 2016 | The Guardian)
- Megyn Kelly is not apologizing for wearing Spaghetti Straps to cover the RNC (Dec. 19, 2016 | The Cut)
---
Women's Media Center: Where voters saw most sexist treatment of women candidates in media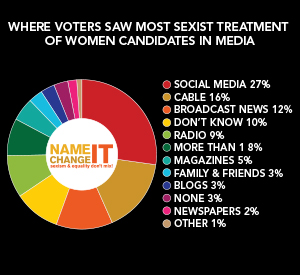 (Nov. 18, 2016 | Women's Media Center) - There is agreement among voters that social media followed by cable news and broadcast news are the top places that they see the most sexist treatment of women candidates and elected officials, according to research conducted during the final days of the U.S. presidential election. Read more
---
Study: "More American women than ever before are living without religion"
By Marcie Bianco
(Nov. 17, 2016 | Women's Media Center) - More American women than ever before are living without religion. And, if history is a guide, this bodes well for the future of a feminism that seeks to end the systemic oppression of women—beginning with the very language that moralizes the subjugation of women. Read more
---
Rape culture in India: The role of the English-language press
By Joanna Jolly with additional reporting by Uzra Khan
(Shorenstein Center on Media, Politics and Public Policy) - A new paper by Joanna Jolly, Joan Shorenstein Fellow (spring 2016) and former BBC South Asia editor, examines the increased coverage of rape in India's English-language newspapers following the infamous 2012 gang rape in Delhi, and whether this coverage led to policy change. Read more
---
Women behind the camera: A collection of films from WMM

Click on the above image to visit the Women Make Movies website.
---
Launching Nisaa Network, the first multimedia platform for Arab women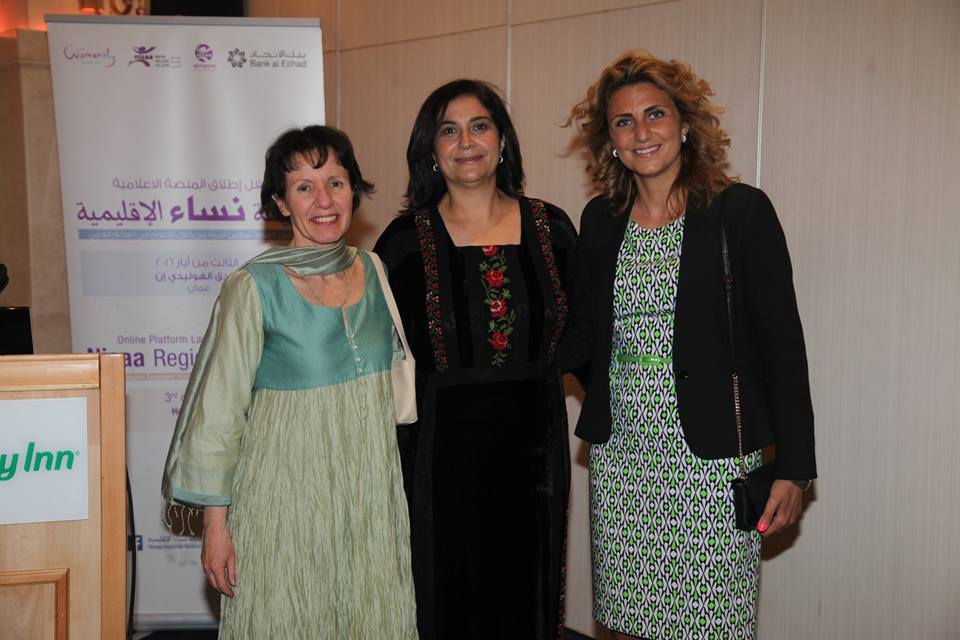 (Source: NISAA Network) - Nisaa Broadcasting Corporation and the Womanity Foundation, in partnership with Bank al Etihad of Jordan, launched Nisaa Network, a ground-breaking multi-media platform and collaborative network that features inspiring reports on the role of women in society and offers empowering services to women. Read more



---

Muslim feminists fight Islamophobia, defy stereotypes
By Frank Kineavy
(May 11, 2016 | DiversityInc.) - A new generation of Muslim feminists is emerging in America, dedicated to reshaping how the Western world views their culture. Attempting to combat stereotypes and create their own brand of feminism, these women are fighting against Islamophobia, racial profiling and surveillance, as well as promoting immigration reform, women's access to mosques and justice for other civil right violations. Read more



---
Girls will be boys
Cross-Dressed Women, Lesbians, and American Cinema, 1908-1934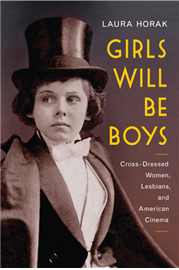 By Laura Horak
(Rutgers University Press) - Marlene Dietrich, Greta Garbo, and Katharine Hepburn all made lasting impressions with the cinematic cross-dressing they performed onscreen. What few modern viewers realize, however, is that these seemingly daring performances of the 1930s actually came at the tail end of a long wave of gender-bending films that included more than 400 movies featuring women dressed as men. Read more
---
Laws written by men to protect women deserve scrutiny, Supreme Court told
By Roberts Bernes
(Feb. 8, 2016 | The Washington Post) - History holds a lesson for the Supreme Court, the brief warns: Be skeptical of laws protecting women that are written by men.
The nation's past is littered with such statutes, say the historians who filed the friend-of-the-court brief, and the motives were suspect. Read more.
---
Why women over 50 can't find jobs
By Teresa Ghilarducci
(Jan. 14, 2016 | PBS Newshour) - If you're a woman over the age of 50, finding work has statistically gotten harder since 2008. The Federal Reserve Bank of St. Louis recently published a study that showed that half of the long-term unemployed are now women over 50. So what's going on?
Economics correspondent Paul Solman sat down with Teresa Ghilarducci, a labor economist and the author of the new book, "How to Retire with Enough Money," to talk about how age discrimination and assumptions about the worth of women's labor affect the job and retirement prospects of "older" women workers. Read more
---
US official's 'Comfort Women' remarks anger local Korean groups
By Joo Young Hwang
(Jan. 22, 2016 | Voices of NY) - United States Deputy Secretary of State Antony Blinken's remark – which some interpret as asking Korean organizations in the U.S. to refrain from protesting against the agreement reached by the Korean and Japanese governments – is controversial within the Korean community. Read more
---
Abortion plotlines on TV shows misrepresent racial, socioeconomic diversity of American Women
By Rachel Larris
(Dec. 16, 2015 | Media Matters for America) - A new study produced by the University of California, San Francisco-based research group Advancing New Standards in Reproductive Health (ANSIRH) has found that plotlines about abortion in popular television shows overwhelmingly focus on characters who are white women, drastically understating the ethnic, racial, and socioeconomic diversity of the millions of American women who choose to undergo the medical procedure. Read more
---
WOMEN & TECH
Google proves that TV teaches girls to not like Computer Science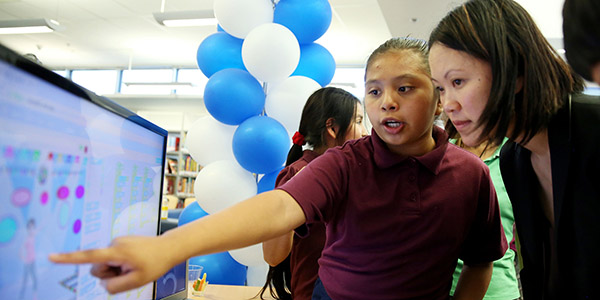 By Emily DeRuy
(Nov. 17, 2015 | National Journal) - A new Google re­port that in­cludes sur­veys of par­ents and stu­dents con­duc­ted by Gal­lup sug­gests that ste­reo­types per­petu­ated by TV and movies foster mis­lead­ing per­cep­tions about who is cap­able of pur­su­ing computer Sciences. Read more
---
WOMEN & FILMS
Why aren't more women directing films?
(Nov. 11, 2015 | Berkeley Beacon) - At a glance, Hollywood loves women. From Greta Garbo to Marilyn Monroe; from Meryl Streep to Jennifer Lawrence, strong leading ladies have been headlining our favorite films since the dawn of cinema. It's interesting, then, that this love does not extend behind the camera. While hundreds of actresses may be household names, there are frighteningly few women actually making movies. Read more
---
Geena Davis: Kudos to Jennifer Lawrence, But women in Hollywood have a long way to go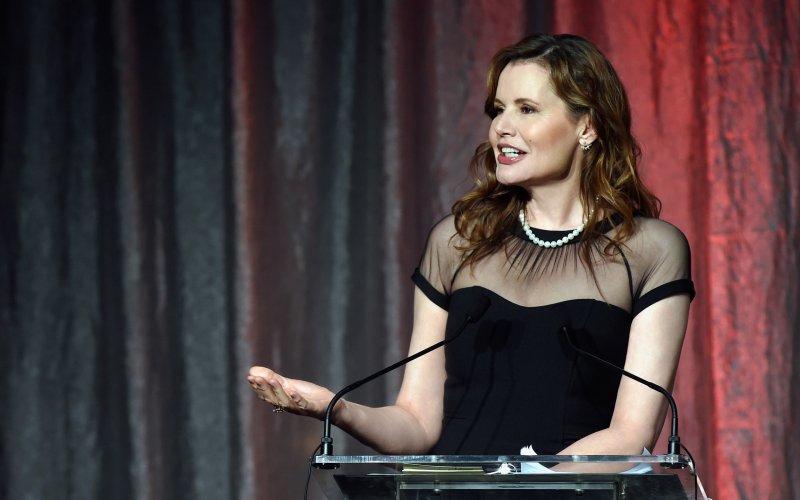 By Geena Davis
(Oct. 27, 2015 | TheDailyBeast.Com) - Something's going on—you can feel it. Sandra Bullock has a movie coming out Friday in a part that was written for George Clooney. Looks like Charlize Theron is going to play a role that's been gender-switched, too. In 2013, The Hunger Games: Catching Fire and Frozen (both with strong female leads) each topped $400,000,000. Jennifer Lawrence writes about pay inequality (yay, Jen!) and the Internet breaks. My peers are getting their stories out there in a big way. And articles are coming out fast and furious, proclaiming that "now things have changed." Read more
---
Women directed just one-third of festival short films, Study finds
By Mia Galuppo
(Oct. 6, 2015 | The Hollywood Reporter) - A study from the University of Southern California finds that of the short films running in the world's top film festivals, 68 percent were helmed by males, while the remaining 32 percent were headed by women directors. From the start of their careers, female directors are on uneven footing compared with their male counterparts, as short films are a big way young directors make their artistic mark and garner attention from Hollywood. Read more
Related Stories
- Geena Davis calls for #MoreWomen in film (Oct. 11, 2015 | ElleUK.Com)

- Jennifer Lawrence presses case on equal pay for actresses

- Someday, in a Galaxy far, far away, a woman might direct a Star Wars movie (Oct. 14, 2015 | Vulture)
---
'Suffragette' writer didn't set out to make a feminist film
By Kristopher Tapley
(Oct. 6, 2015 | Variety) - As detailed in this week's column, 2015 is a strong year for female-driven narratives on the big screen, particularly films making noise in the Oscar race. One of those films is "Suffragette," written, produced and directed by women, with a story about voting equality at the turn of the 20th century. It's a project years in the making with Emmy-winning writer and playwright Abi Morgan ("Brick Lane," "The Iron Lady," "The Hour") crafting the little-known history into dramatic form on the page. Read more
---
Women are still just talking to each other: Are women's websites are pink ghettoes?
By Lou Heinrich
(Oct. 1, 2015 | Guardian.Com) - Who would possibly give more column space to Miranda Devine, after she denied gender was the cause of domestic violence? The editors of RendezView, that's who.
The website, run by News Corp, is the latest in a new generation of female-focused websites. Launched in March this year, the collection of ladylike columns joins Australian women's news sites Daily Life (Fairfax), Mamamia, and Women's Agenda (Private Media). Similarly, in the US, Slate established Double X (re-named The XX Factor) in 2009, Huffington Post has HuffPost Women, and Vice recently launched Broadly. Read more
---
Men dominate news coverage in the US by a factor of 5 to 1 over women
(Oct. 2, 2015 | TheGuardian.Com) - This will come as little surprise to my colleague, Jane Martinson, but a survey of more than 2,000 US newspapers, magazines and websites has found that five of six names in news coverage were men. Read more
---
Lean In's major new study busts myths about gender in the workplace
By Christina Cauterucci
(Sept. 30, 2015 | Slate.Com) - After surveying nearly 30,000 employees at 118 companies, LeanIn.org and McKinsey & Company have a whole horde of new stats on gender representation and attitudes toward gender in the workplace. Let's get the bad news—or the worst news, since in studies like these, there's always lots to rage about—out of the way first. Here it is: If the percentage of women in C-suite roles continues to rise at the same rate as it has over the past three years . . . Read more
---
Is 'having it all' as simple as getting men to demand that, too?
By Jill Abramson
(Sept. 25, 2015 | The Washington Post) - Anne-Marie Slaughter has good timing. When she wrote "Why Women Still Can't Have It All" in 2012, it became one of the most-read articles in the history of the Atlantic. Not long afterward, Sheryl Sandberg's book "Lean In" was climbing the bestseller list. They focused on the same question from different points of view: why so few women reach the very top. Read more
---
YouTube urged to remove KSI videos for 'trivialisation of rape'
By Mark Townsend
(Oct. 3, 2015 | Guardian.Com) - One of YouTube's biggest stars has been accused of trivialising rape amid pressure for firms to distance themselves from the online sensation. Olajide Olatunji, better known as KSI, whose YouTube channel has more than 10.2m subscribers, has been criticised by a coalition of women's groups for denigrating victims of sexual violence and propagating misogynistic views of women by calling them "sluts". Read more
---
Conservatives are mad at Fox News and Megyn Kelly. They shouldn't be.
By Aaron Blake
(Aug. 7, 2015 | The Washington Post) - There is no more galvanizing force against the political establishment today than Donald J. Trump. But the real-estate tycoon and (still-hard-to-believe) GOP front-runner has now galvanized the conservative base against a more unlikely foe: Fox News. Read more
---
Celebrities, take note: Connie Britton shows how to talk about feminism
By Emily Yahr
(Aug. 25, 2015 | The Washington Post) - For actress Connie Britton, the "Nerdist" podcast is by far the easiest place for her to promote her new movie "American Ultra." She's been good friends with host Chris Hardwick for years, and the two of them had a hilarious 90-minute conversation about everything from "Friday Night Lights" to "Nashville" to when Hardwick embarrassingly hit on her while they were once in Vegas. Read more
---
Can mommy bloggers still make a living?
By Olga Khazan
(Sept. 4, 2015 | The Atlantic) - The success story of Dooce.com was once blogger lore, told and re-told in playgroups and Meetups—anywhere hyper-verbal people with Wordpress accounts gathered. "It happened for that Dooce lady," they would say. "It could happen for your blog, too." Read more
---
Women's voices theater festival celebrates female playwrights
By Laura Collins-Hughes
(Sept. 18, 2015 | The New York Times) - Ordinarily, plays written by men dominate stages in the nation's capital, just as they do in the rest of the country — an imbalance that female playwrights have been agitating to change for a while. But for the next couple of months here, the usual rules will not apply. Read more
---
Viola Davis on being a dark-skin black woman in Hollywood: 'The paper bag test is still alive'
(June 26, 2015 | The Grio) - How to Get Away with Murder actress Viola Davis sat down with TheWrap for their Emmy cover story to talk about her now iconic role in the television series How to Get Away with Murder and to give her take on everything from ageism, sexism and racism. Read more
---
'Empire's' Cookie Lyon, 'SVU's' Olivia Benson Are America's Favorite Female TV Characters
By Linda Ge
(Sept. 2, 2015 | The Wrap) - New study also reveals younger audiences prefer non-traditional gender roles. "Empire's" Cookie Lyon, "Law & Order: SVU's" Olivia Benson and "Game of Thrones'" Daenerys Targaryen are the most popular female characters on American television, according to a new study. Read more
---
Wonder Woman, Jessica Jones and Supergirl mark the return of the TV superheroine
By Michael Idato
(Aug. 27, 2015 | The Sydney Morning Herald) - Though female superheroes have been the postergirls of the comic book world for many decades, the Amazonian princess Wonder Woman (alias War Department yeoman Diana Prince) chief among them, their evolution from fourth-string players to centre stage has been fought along a complex intersection of money, marketing and gender politics. Read more
---
The Status of Women in U.S. Media 2015
(Women's Media Center) - This fourth edition of the Women's Media Center's "The Status of Women in U.S. Media" report is
our annual review across all platforms of media—news, literature, broadcast, television, radio, sports, magazines, digital, tech, gaming, and social media.
One of the main findings of this study is men write 65 percent of U.S. political stories. The report also noticed some progress for women in U.S. media. Read more
---
Pages: 1 | 2 | 3 | 4 | 5 | 6 | 7 | 8 | 9 | 10 | 11 | 12 | 13 | 14 | 15 | 16 | 17 | 18 | 19 | 20 | 21 | 22 | 23