Roundup: Ethnic Media's Coverage of Protests around the Death of George Floyd in Police Custody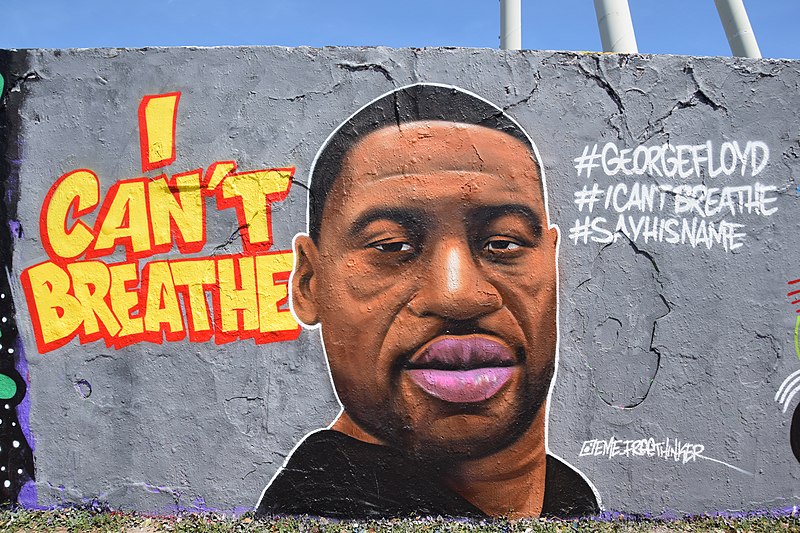 Compiled By Mas Biswas
Media Diversity Forum
In contrast to the coverage by mainstream/general-audience media outlets, how ethnic/community media, in this case, African-American media or "Black Press," have covered the protests around the death of George Floyd in police custody.
Community voices and their languages were reflected in the headlines and text of the stories in African-American newspapers. The Chicago Defender used the slogan -- "Stop Killing Us" -- from the St. Sabina Church's demonstration in Chicago in their story headline, Stop Killing Us! Black Men Line the Streets to Take Back Their Communities.
Additionally, the Chicago Defender published an article and prominently placed it on their homepage on how to keep Police accountable and record police brutality with the correct use of smartphone's filming/video apps. This type of item may not be found or prominently displayed in a general-audience news outlet. Historically the Black Press played the role of activists to stand with their community against racial injustice and discrimination.
While covering stories and articles on the protest and racial injustice, offering context of pent-up frustrations is important and relevant for helping readers understand the significance of the protest. The Philadelphia Tribune, a representative voice for Black community for over 160 years, published a piece -- America's racist disparities as old as America -- to educate the readers about the history of racial disparities in the U.S. The author of the article Michael Coard argued that history of raciams and anti-black dscrimination is older that the U.S. because "British colonial slavery on this land began in 1619, which is 157 years before the Founding Fathers issued the Declaration of Independence in 1776" (para 2).

After offering a chronology of history of racism, Coard cited some facts that reflect systematic racism -- an outcome of centuries-long "racist history":
Citing the NAACP's Criminal Justice Fact Sheet, Coard reported that "Blacks, who constitute 13% of the U.S. population, constitute about 34% of the correctional population, are incarcerated at more than five times the rate of whites, and Black children represent 32% of all children arrested, 42% of all children who are detained, and 52% of all children whose cases are transferred to adult court."
Similarly, citing a National Urban League report, The State of Black America 2018, Coard mentioned, "Black households in 2018 earned only $38,555 compared to white households' $63,135." The same report also revealed that more Black college students (2.8%) earn degrees in computer science than whites (2.6%) but "'whites make up a majority of the workforce... while Blacks comprise less than 5% of the social media and tech industry.'" Also, the median salary of full-time employed AfricanAmerican doctoral scientists and engineers in computer/ information science occupations is 92.8 percent that of whites.
Representation of diverse and multicultural identities in 2020 #BLM Protest/Uprising:
The Philadelphia Tribune ran a video story on how Philly Muslim Community Supports and demonstrates solidarity with the "Black Lives Matter" rallies through Friday Prayer outside city hall.
Highlighting Community's Positive Initiatives
An angle that was not significantly highlighted in mainstream media's dominant coverage of the protest is the community's role in cleaning up the city or neighborhood streets affected by looting incidents during the protest events.
Danielle Sanders of The Philadelphia Tribune on June 4, 2020, reported that "The hard-working residents of neighborhoods severely impacted by the looting of businesses over the past few days came out in a beautiful display of community, strength, and resilience."
Infiltration of hate group members
Another angle that was not highlighted enough in the mainstream news outlets is how white supremacist group members initially infiltrated in rallies to sabotage the protest and purpose of the rallies.
Solution-focused journalism
Blavity, a digital platform for "a community of the most exceptional multi-cultural creators and influencers in the world"highlighted this police reform story on their homepage -- #8CantWait Is A New Campaign Seeking To Reduce Police Violence. It is about eight basic police policies that have been proven to reduce police violence.
According to the #8CantWait website, a project by the Campaign Zero, the eight policies include "a ban on shooting moving vehicles, a ban on chokeholds and strangleholds, a requirement to use shooting only as a last resort and mandatory, comprehensive reporting by officers. The policies also include requirements that officers give warnings before firing their weapons and stop others from using excessive force."
Awareness of COVID-19 guidelines among Protest Organizers and Participants:
Organizers and supporters of Black Lives Matter rallies and demonstrations were conscious about health and safety guidelines related to COVID-19. According to a Blavity report, members of the law enforcement agency confiscated masks made by Oakland-based group -- The Movement for Black Lives -- for the rally attendees in New York City, St. Louise, Minneapolis, and Washington.
Police response to lockdown protesters vs. anti-Black racism protesters
This Blavity report documents how differently police responded to COVID-19 lockdown protesters and anti-Black racism protesters. Some examples of tweets that showcased this contrast are included below:
Top