Indian Country Coverage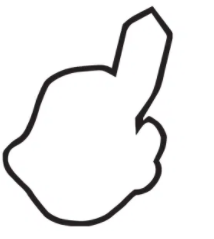 Photo Credit: NAJANewsroom.Com
by Victoria LaPoe and Bharbi Hazarika [1]
(August 13) - It is an old story, that maybe now some can hear.
Advocates and the American Psychological Association have said racist mascots should've been gone years ago. In reporting on this issue, Indigenous media didn't rely on polls that only give a response in time from an unreliable sample. Instead, Indigenous media spoke to experts and cited research that included depth and context.
Meanwhile, non-Native media offered puzzling coverage -- while they reported on the use of racist Native mascots, simultaneously, they used the same offensive terms in headlines and stories.
For the past few years, the Native American Journalist Association detailed in its AP Style Guide Insert -- along with content on its website -- the problems with news discourse on racist mascots. NAJA also highlighted in its guide that the term "Indigenous," when reporting on people, should be capitalized. The AP finally put that into check last month; something many journalists in Indian Country had already been doing.
Most Indigenous media have been reporting with context and a community-focus for a long time. Referring to a section of mainstream media's coverage and social media posts on the coming down of Columbus statues, Indian Country Today wrote: Columbus statues also didn't topple overnight. Context and knowing an accurate history is key in covering all of these issues.
Hopefully, non-Indigenous organizations and media can now come to terms with their routines and can be more inclusive. Objectivity doesn't mean just one dominant ideology should be heard as sources. "Objectivity" should mean media cover diverse communities all year round to avoid the "us vs. them" narrative -- as the profession's main code of ethics note: "boldly" tell inclusive stories.
When COVID-19 publicly emerged, Indigenous-focused media, including the Navajo Times, Cherokee Phoenix, Osage News, Indian Country Today, Indianz.com and High Country News' Indigenous Affairs desk, just to name a few, reported on resources and provided community context. Native people weren't all lumped together in one headline or story.
Indigenous media mentioned specific tribes and specific issues, and also recognized intra-community discussions on policy, such as those connected to the Navajo Nation's President, Jonathan Nez. Threads of news stories examining the distribution of coronavirus relief funds offered context to readers to understand the complexities of the pandemic's impact.
A distinct feature of Native media articles is including the tribe's names. Indigenous media headlines often stated the specific tribe that the story is talking about. For instance one headline by the Osage News read: "Osage Nation reopens campus after few employees test positive for virus." The specificity in writing matters, because it does more than just inform readers, it establishes the uniqueness within Indian Country.
Where do we go from here as journalism educators:
For more information on how to teach your students to be ethical journalists, check out this book: Testing Tolerance. The chapter, #NAJAEverywhere: I in Indigenous (People) is Capitalized, by Victoria LaPoe, Lenzy Krehbiel-Burton and Rebecca Landsberry addresses some topics mentioned here in this article with resources, which may be useful in your classroom.
---