News media in Puerto Rico: Interview with Dr. Subervi-Velez on new book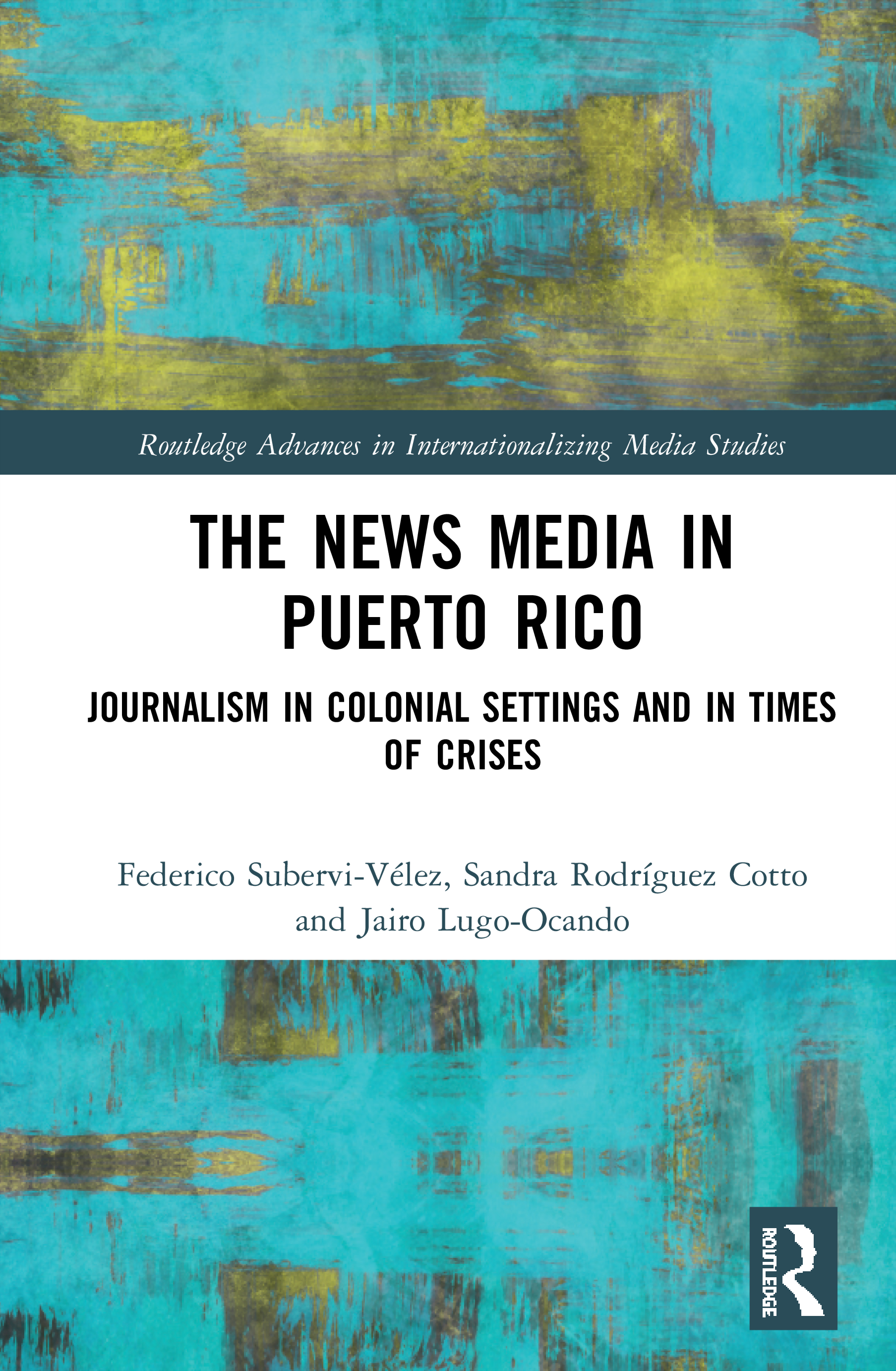 (Oct. 28, 2020 | Media Diversity Forum) -
The Media Diversity Forum interviewed Latino Media scholar, Dr. Federico Subervo-Velez, about his new co-authored book, The News Media in Puerto Rico: Journalism in Colonial Settings and in Times of Crises.
According to the Routledge website, this book is officially released/published this week. You can find more information about this book on the publisher's website. On behalf of the Media Diversity Forum, Dr. Masudul (Mas) Biswas has conducted this interview. Below please find the edited version of the interview with Dr. Federico Subervi.
Media Diversity Forum [MDF]: Why did you and your co-authors decide to write this book?
Subervi: The Genesis of this book is my lifelong interest in analyzing and writing about news media in Puerto Rico, something that I had done when I was a master's student in Puerto Rico. I worked on some unpublished papers on Puerto Rico while I was doctoral student at the University of Wisconsin-Madison. But it wasn't until 1990 when I co-authored a book chapter on the media system in Puerto Rico. That chapter was briefly updated and published in two journals a couple of years later. Since then, I hadn't written an extensive piece on the development of the Island's media system.
As I ended up my career at Kent State University [in Ohio] and didn't have the job that I thought I was going to get in Puerto Rico, I kept doing research with more time and with no administrative restrictions. I connected with Sandra Rodriguez Cotto, the second author of the book, who is the foremost expert about the daily developments of media in Puerto Rico, i.e. how the media in Puerto Rico are, who's new, who's fired, who's bringing about changes to the industry. Sandra writes columns and podcast on a regular basis on the Island's media system. With her firsthand knowledge, she helped me gather the information that was needed to slowly but surely update what needed for the book.
In 2014 and in 2016, I attended in the United Kingdom two conferences about media systems and governance in Latin America, at which I met Jairo Lugo-Ocando, the third author of the book. For the 2014 conference, Jairo was at Sheffield University but in 2016 he was working at the University of Leeds. When I mentioned to him that I wanted to do more research about Puerto Rico, he told me about a fellowship, funded by the Leverhulme Trust, that would allow me to be a visiting professor at Leeds. He then nominated me for that fellowship, for which I was eventually selected.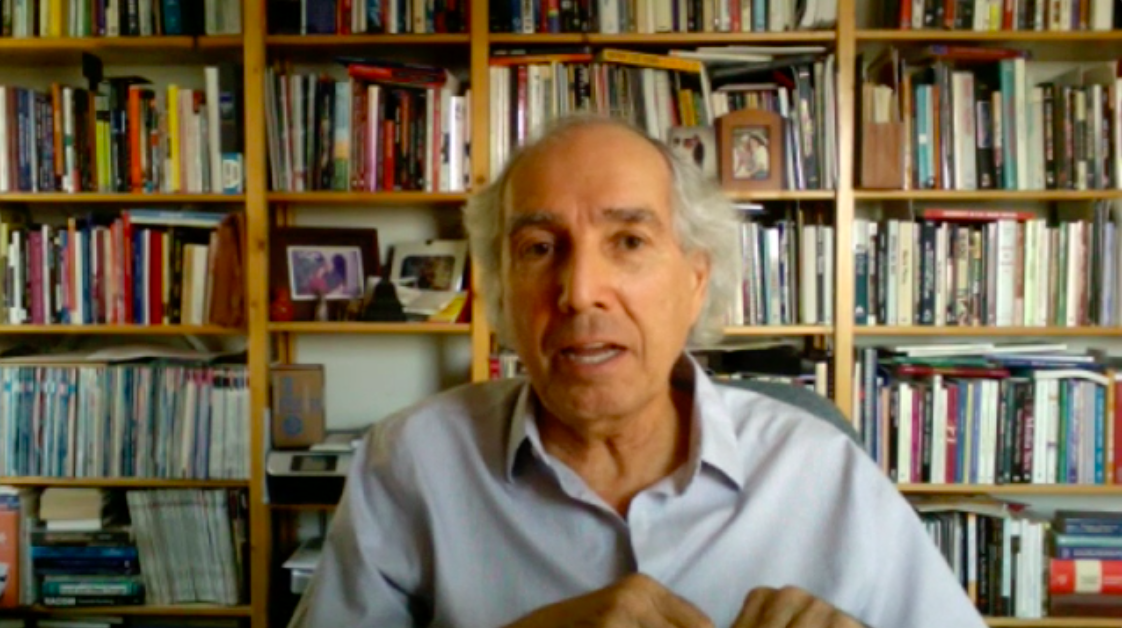 In 2018, I spent a year at the School of Media and Communication at the University of Leeds, where I worked on the draft of this book. The draft was completed in 2019, and with my co-authors worked on some final touches in the beginning of 2020.
Here it is important to mention that Jay Blumler, Emeritus Professor at the School of Media and Communication at the University of Leeds, wrote the preface for the book. One of the major contributions for the success of my writing this book is my appreciation to professor Blumler, who I first met when I was a doctoral student at Wisconsin. He was then a visiting professor there and I kept in touch with him over the years at different meetings and conferences. When I got to Leeds, he not only welcomed me but also asked me to share with him what I was working on. At the time, my initial goal was to write a historical narrative on Puerto Rico's media. Jay kindly read what I would write and give me feedback prompting me to expand the research and its theoretical framework, which I did. Also, during the months when I was at Leeds, he was my friend, and he took me out to know the countryside. He was a 96-year-old scholar at the time who would listen to me, offer me feedback and say, let's go have dinner or lunch or some gathering at some place and chat more. No one else was as gracious, I mean there were a lot of great people at Leeds, but no one else as gracious as Jay Blumler.
MDF: Do you have any personal connection to Puerto Rico that prompted you to do this research on the media system in Puerto Rico?
Subervi: Yes. I'm originally from Puerto Rico and my connections to the Island are lifelong from my heart and soul, from family and friends. From the academic perspective my connections to Puerto Rico are lifelong, too, but my research about the Island's media were on and off until these last few years.
My bachelor's degree in social sciences and my master's in communication were at the University of Puerto Rico where I had thought that I was going to go back and teach upon earning my Ph.D. at the University of Wisconsin-Madison in 1984. However, in 1980 there was a change in the political power in Puerto Rico, and the then right-wing government didn't want people like me teaching at the university school of communication. Thus, I didn't get a job there but in the long haul that was OK because I ended up teaching at places like University of California, Santa Barbara, the University of Texas at Austin, Texas State University, Kent State University, and as a visiting professor in wonderful places in Latin America and Europe. The appointment at the University of Leeds with the Leverhulme grant was just a wonderful cap to my academic career.
Here I should add that in 2015 I thought I was going to go to Puerto Rico to be the Director of the School of Public Communications [at the University of Puerto Rico (UPR)]. When that didn't happen, disappointed as I was, it turned out as a blessing because the guardian angels were keeping me away from the Island to eventually safeguard me from Hurricane Maria in September 2017. That hurricane, which devastated the Island, destroyed the UPR School of Communication building among other things. Had I been in Puerto Rico, I would not have been able to write the book or anything else for a long time.
MDF: What are the topics covered in this book?
Subervi: One of the first things that I hope that, upon reading the book, the readers will understand is that Puerto Rico is a colony of the United States and how the Island's media operate in those political and economic spheres. It has been a colony of the U S since 1898, probably the oldest colony in the Western hemisphere or even the world.
Our book explicitly delves into the factors that make the media system of Puerto Rico working under a colonial condition, such as the economics of media structures and the policies and the politics that shape the functions of media outlets, the impact of the U.S. controls, and the struggles for independence. The book directly criticized the colonial system from the beginning of the book to the very end.
Along the way a second and most significant contribution of the book is a brief narrative history of the media that operates on the Island. That part of the book is a snapshot from when we conducted the study. We had gathered what's out there at the time—2016-2020. We covered traditional media such as newspapers, TV stations, radio and their owners. We didn't go into magazines because there's no news magazines printed on the Island.
We had finished most of the work just prior to Hurricane María in 2017. After the hurricane devastated the Island, as well as the media, we wrote a chapter that discusses the drastic impact and changes that followed.
Along the way, we sought the views and opinions of the journalists in other to better understand the colonial news media in Puerto Rico. For that we interviewed 60 journalists online and a few by phone or in person. In those interviews, they explained the challenges that the media as well as journalists face, their perspectives for overcoming the challenges, and also their suggestions for improving journalism education in the Island. Here I should add that the book includes a large section about the history of journalism education in Puerto Rico and recommendations for how to improve journalism education there.
Now all of that was prior to COVID-19 pandemic. How things are going on with the pandemic will be an updated version of this whole thing that we'll have to do.
The book does also have a chapter on theoretical framework, i.e. colonial and neo-colonial theories, to understand news media in a colonial system. The main author of the theory chapter is Jairo Lugo-Ocando, because that's his expertise.
That stated, it should be clear that Jairo, Sandra and I, all contributed to the whole book. So that's why it's coauthored. It's not a book that has chapter one by one author chapter two by another. It's a collaborative effort along the way, but I have to give credit to Jairo for his knowledge and expertise on colonial and neo-colonial theories that enriches narrative description of the media system of Puerto Rico and the implications of that for understanding media systems in other colonial settings.
The final chapter of the book offers—in addition to the summary and conclusions—a series of recommendations for future research on the topics that we covered and others that we didn't cover, such as political communication and social media, cyber propaganda.
One of the reasons for me dedicating so much time to this book is because there was so little written about the media system in Puerto Rico. There are historical narratives and anecdotes here and there, but not a systematic analysis of the media system in Puerto Rico. In contrast, our book not only contributes to the systematic and social science perspective narrative of the media of the Island, it also offers a critical empirical approach to this topic. The book offers a series of suggestions for research that would be fantastic and valuable for any students and scholars interested in colonial media system.
MDF: Are you and your co-authors planning to work on the second version of this book with addition of new topics, such as social media and political communication?
Subervi: We haven't talked about doing an updated version of this book. However, we have talked about getting this book published in Spanish language. Because this book is written in English, it will have a world-wide audience of people interested in international and Latin American media. Nevertheless, we know it will be most valuable to have a Spanish language version for a more ample audience in Puerto Rico, Latin America and Spain. In the Spanish language version, I foresee that we will either have a preface or we will have a long additional chapter in which we offer updates of the media system in Puerto Rico since the time we finished writing our book in 2020. At this point, we're not sure yet when we will work on Spanish language version of this book, but the sooner the better.
That stated, I have a colleague in Puerto Rico whom I've talked about doing a new book but one focused on the political communication and the 2020 election campaigns in Puerto Rico—yet another topic that is not studied nor written about as much as it should.
MDF: How do you want to see this book utilized in academia in U.S. and in another country?
Subervi: Anybody who teaches a course on international communication can find a chapter or two about the media system in Puerto Rico relevant to their class.
But media system in Puerto Rico should be studied more carefully because of the Island's colonial relationship with the United States and the Hispanic/Latino dynamics in the United States keeping in mind that now there are more Puerto Ricans outside of Puerto Rico than in Puerto Rico.
Although we do not have any chapter that delves into the diaspora Puerto Rican media, understanding how the Puerto Rican minds have been shaped by the Island's media can contribute to the understanding of the dynamics of the Puerto Rican population in the United States. Therefore, anybody who's teaching about the media systems of Latin America should consider this book for students to understand this particular colonial setting in Puerto Rico and how it relates to media operating in other colonial settings. Analyzing and comparing how media system in the colonial setting of Puerto Rico is different from but also similar to other Latin American media systems and the U.S. media system.
Finally, anybody who's teaching about the Puerto Ricans and its dynamics in the United States would certainly find this book most valuable to understand what shapes the minds of Puerto Ricans, both on the Island and in the U S. In general, the book carries a value to Academia because of its political-economy and sociological approaches that are indispensable for understand this particular colonial setting and the factors that contribute to the colonial setting by way of the media.
MDF: Is there anything else you would like to say about this book?
Subervi: I know that colonial setting in Puerto Rico might not be the prime research for all scholars but scholars interested in studying a media system in a colonial setting, please consider this book or get in touch with me because I can try to coordinate and help them engage in future the much needed research to understand the colonial media in colonial settings.
This book offers insights into future research options about the role the media continue to play in the Island's colonial condition and media conditions needed for liberation and self-determination.
Top