Forum's Mission
The Media Diversity Forum is designed to serve inclusiveness by seeking resources, supporting research, stimulating dialogue, sponsoring programs and sharing techniques.
A project of the Manship School of Mass Communication, LSU.
Spotlight
by Dorothy Bland
Media Diversity Forum
With Juneteenth and Father's Day falling on the same Sunday, June 19, in 2022, much news coverage was celebratory of Black joy. From coast to coast, images of folks celebrating the federal holiday with parades, parties and festivals filled social media as well as traditional media outlets over the weekend.
By Dorothy Bland,
Media Diversity Forum
(April 19, 2022) - Judge Ketanji Brown Jackson's journey to the Supreme Court of the United States (SCOTUS) is historic in a variety of ways as well as an incredible opportunity for a lifetime of teaching and research for journalism, media and communication scholars and students.
By Masudul Biswas,
Media Diversity Forum
(April 19, 2022) - Dr. Cristina Azocar, professor of journalism at San Francisco State University, has recently published a book, "News Media and Indigenous Fight for Federal Recognition."
Intentional Transformation in the Midst of Change
Carroll C. Arnold Distinguished Lecture by Dr. Tina Harris
Media Diversity Forum's adviser, Dr. Tina Harris, delivered this year's Carroll C. Arnold Distinguished Lecture on "Intentional Transformation in the Midst of Change" at the 107th annual meeting of National Communication Association in Seattle, Washington.
Dr. Harris discussed the importance of "being intentional in facilitating the continued transformation" in the field of communication in addressing the inequities that led to disparities in our society.
Find out more about Dr. Harris' lecture on the NCA's website.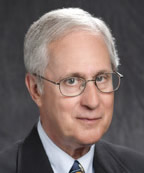 Dr. Ralph Izard
Photo Credit: LSU Manship School
(September 9, 2020) -At the Media Diversity Forum, we are deeply saddened by the passing of Dr. Ralph Izard, founder of LSU's Media Diversity Forum and its Executive Director, on September 3.
With Dr. Izard's passing, the world has lost a legend in journalism education and a champion of diversity in journalism and media education. He left a legacy that will continue on in the work by his students who are now journalism educators, journalists, communicators, and the others who he had inspired. Continue reading...
Campus Events
Black press wrote about both "points of pride" and challenges in the Black community, says Broussard
(Ohio University News) - This year's recipient of the Guido H. Stempel Award for Journalism and Mass Communication Research, LSU professor Dr. Jinx Coleman Broussard, told Ohio University students and faculty that the Black press wrote about points of pride in the African Americans community, rather than focusing only on challenges facing the readers of those newspapers. Continue to read more about Dr. Broussard's lecture on Black Press and her award.
---
Errin Haines Whack, national writer for The Associated Press, discusses coverage of minorities during the era of President Donald Trump at the 10th annual Schuneman Symposium at Ohio University. The program was sponsored by the E.W. Scripps School of Journalism and the School of Visual Communication. Whack, NABJ's emerging journalist of the year, was among 14 speakers at the two-day program on "Covering Trump." Photo by Robert Stewart.