This 'feminist barbie' comes with an inspiring lesson for young girls

By Chris Weller
(Aug. 7, 2015 | Business Insider) - When Isaac Larian was in college, he had a poignant realization.
"I graduated in 1978, and there was only one girl in the class," recalls Larian, who studied civil engineering at California State University, Los Angeles. "And frankly, she was the smartest." Read more
---
Participants for Meryl Streep-funded screenwriters lab announced
By Makers Team
(Aug. 11, 2015 | Makers) - Meryl Streep has always been a trailblazer in Hollywood. Lately, she's been helping other women become their own trailblazers by advocating for women who work behind the scenes in film. Read more
Related Article:
- Bruce Dern is focusing on producing movies written by women (Aug. 11, 2015 | Deadline)
---
Girls smash gender stereotypes – literally – in Always' New Ad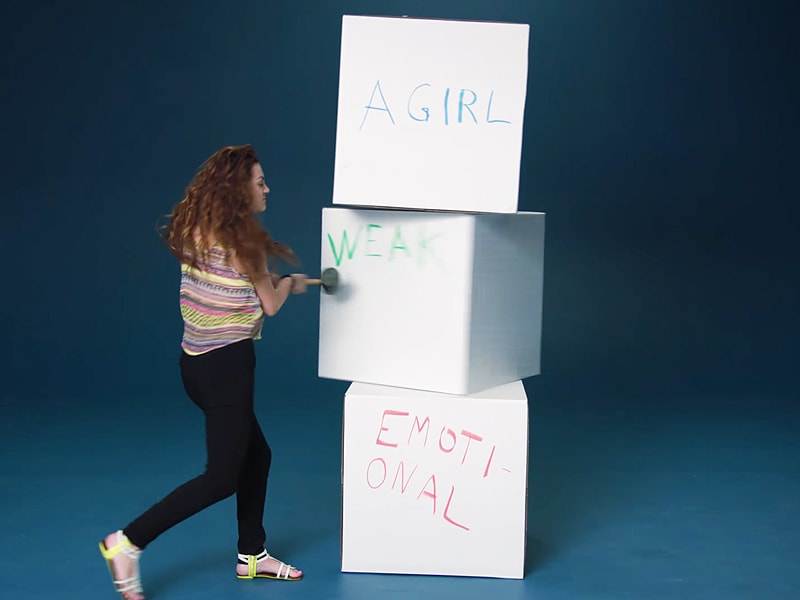 By Diana Pearl
(July 7, 2015 | People) - Get ready to feel all kinds of empowered: the #LikeAGirl campaign is back.

This time, the featured girls are trying to break down the metaphorical boxes that gender stereotypes place them in. The action, however, is literal: The girls write down those stereotypes, or things they've been told they can't do because of their gender, on cardboard boxes. And that's when they smash the boxes. Read more
---
Misty Copeland: The first Black female principal dancer in American ballet theatre history

By Priscilla Frank
(June 30, 2015 | Huffington Post) - History was made in the ballet world this week when soloist Misty Copeland was promoted to principal dancer, thereby becoming the first black female principal in the 75-year history of the American Ballet Theatre. Read more
---
Geena Davis Institute on Gender in Media and London film festival team up
By Georg Szalai
(June 23, 2015 | Hollywood Reporter) - The fall festival will host the Geena Davis Institute's first global symposium and also teams with Women in Film and Television. The BFI London Film Festival on Tuesday unveiled a collaboration with the Geena Davis Institute on Gender in Media and Women in Film and Television. Read more
---
Women of action: Redefining the super-hero
By Ellie Austin
(June 8, 2015 | See Jane Salons) - It would have been difficult to come up with a more apt title for the most recent See Jane salon than Women of Action; not only did the evening discuss the crucial role of women in the traditionally male-dominated world of onscreen superheroes, it also featured a panel of five of the most dynamic and creative women working in the genre today. Read more
Related Article
Rose Mcgowan is going behind the camera and intends to stay there for good (June 16, 2015 | Vice.Com)
---
Gender disparities and journalism: Research perspectives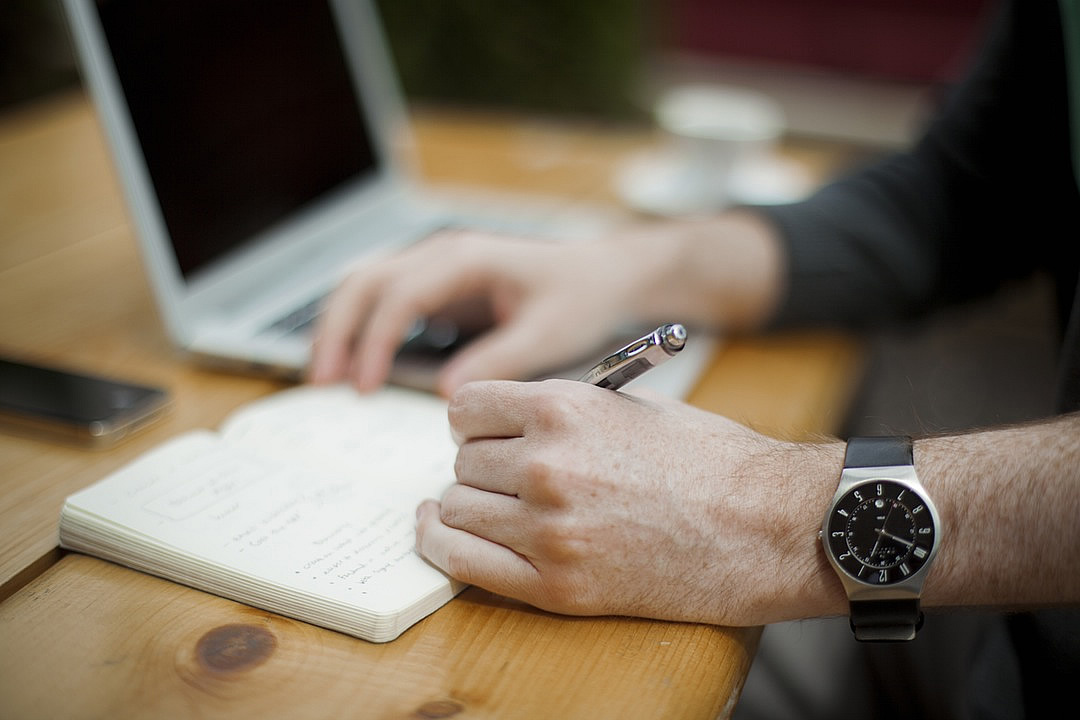 (Journalist's Resource | June 5, 2015) - A landmark survey in 2011 of more than 500 media companies worldwide found that women made up only about one-third of the journalism workforce.
Although U.S. newsrooms have seen some progress over the past few decades, there is little doubt that inequities still exist in terms of women achieving equal pay and top positions, as well as longevity in management, suggesting both a glass ceiling and "glass cliff" problem. Read more


---
Google says 21 percent of tech hires in 2014 were women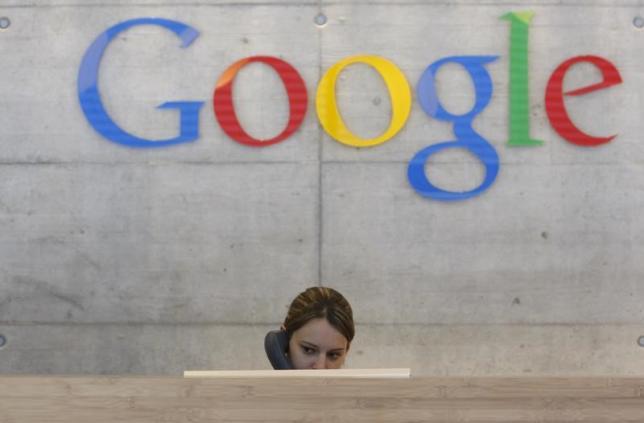 (June 1, 2015 | Reuters) - Google Inc said 21 percent of tech hires last year were women, boosting overall number of women in technical roles by 1 percent, as part of efforts to increase diversity.

The company recently began disclosing the makeup of its workforce after admitting that it was "wrong, and that it's time to be candid about the issues." Read more


---
A video game paves the way for female drivers in Saudi Arabia
By Heather Dockray
(May 25, 2015 | Good Magazine) - It's 2015, and Saudi Arabian women still aren't allowed to drive. In the world of Saudi Arabian video games, however, things feel a little bit different. Saudi Girls Revolution, a recent game released by a Saudi Arabian prince, features eight Saudi women dressed in abayas, blasting villains, destroying cyborgs, and yes—driving cars. Read more
---
'More interesting with breasts': Female reporters slam sexist French politicians
(May 6, 2015 | RT) - 40 French female reports have launched a petition calling for an end to "roving hands" and "lewd remarks" and slamming the sexist behavior of French politicians.

The petition has been published in the newspaper Liberation, and the journalists say they are fed up with male politicians' attitude from all political parties, of both the left and the right. Many other French politicians, younger ones in particular, behave respectfully towards women, they say. Read more
Related:
- "Would you do this to a man?": Melissa McCarthy destroys sexist reporter who called her "hideous" (Salon.Com | May 21, 2015)
---
Rutgers Center for American Politics uses Twitter to 'gender watch' 2016 elections
By Noah Halff
(April 21, 2015 | The Daily Targum) - While many students might have expected Hillary Clinton to run for the United States presidency, not many would anticipate a Twitter page dedicated to "gender watching" presidential candidates.
In light of the announcement of Hillary Clinton's 2016 presidential campaign, the Center for American Women and Politics (CAWP) created a Twitter account dedicated to "gender watching" the 2016 presidential campaigns. Read more
---
Ladies are taking to Twitter to challenge tired, racist media stereotypes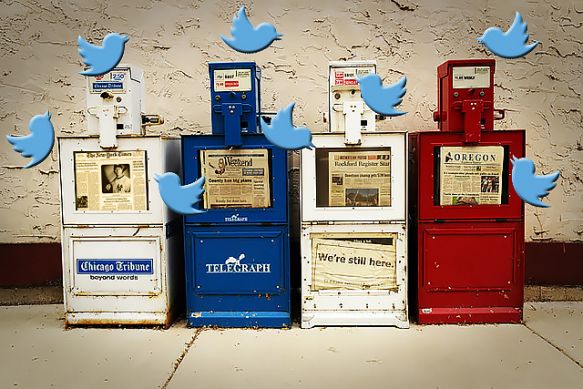 By Britni Danielle
(Nov. 14, 2014 | TakePart.Com) - The fiery Latina. The supersmart (yet subservient) Asian woman. The sassy, strong black woman. When it's left up to the mainstream media, women of color are often viewed through a limited, stereotypical lens. But minority women across the globe are pushing back against these outdated and offensive tropes, and they're using social media to do it. On Twitter, users of the hashtag #HowMediaWritesWOC are taking the media to task for its lazy portrayals of women of color while also defining their place in the world. Read more
---
Geena Davis' inaugural Bentonville film fest promotes femme filmmakers and diversity in Media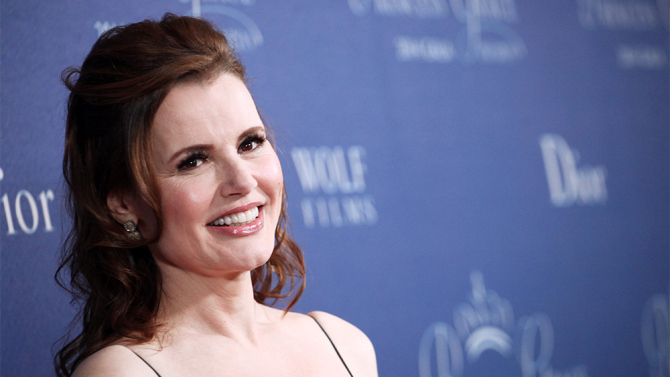 By Malina Saval
(May 11, 2015 | Variety) - Bentonville, Arkanasas, a sleepy, tree-lined city that exudes a Norman Rockwell-esque vibe but whose citizenry is primarily made up of Walmart employees, morphed into a professional powerhouse of female filmmakers, artists and media gurus May 5-9 for the first annual Bentonville Film Festival, co-founded by Trevor Drinkwater and Academy Award-winning actor Geena Davis of the Geena Davis Institute on Gender and Media and sponsored by Walmart and Coca-Cola. Read more
---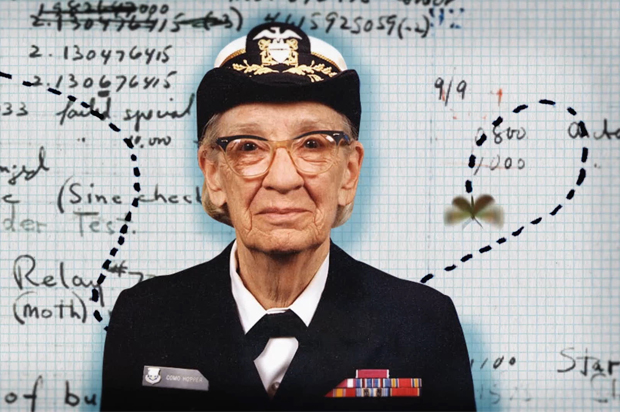 Source: Salon.Com (April 24, 2015)
---
Girls who play Minecraft can now play Minecraft as girls
By Amanda Marcotte
(April 27, 2015 | Slate.Com) - Fans of Minecraft—especially girls—have long felt frustrated that the only default character available in the popular building game is a man. Now, the game's programmers have announced that players will get a lady option. The Washington Post describes this new character, Alex, as "a seemingly female character with thinner arms, pinker lips, and a swoop of hair around her neck," in contrast to default character Steve, "a bulky man with short, dark hair and a 5 o'clock shadow." Read more
---
Floyd Mayweather's domestic violence history clouds fight as female reporters say they were banned
By Alan Yuhas
(May 2, 2015 | The Guardian) - Two top female sports reporters said on Saturday Floyd Mayweather's support team tried to block them from attending the boxer's highly touted fight with Manny Pacquiao in Las Vegas, prompting speculation that the alleged action was due to their reporting on his history of domestic violence against women. Read more
---
Cyndi Lauper and the secret feminist history of 'Girls Just Want to Have Fun'
By Justin Moyer & Sarah Kaplan
(April 30, 2015 | The Washington Post) It's easy to make the time Cyndi Lauper struck out on her own sound dramatic. There was her hardscrabble childhood in Queens, her absent father — and the stepfather who paid her much-unwanted attention. But Lauper already wrote the perfect sentence about her decision to leave home herself. It's the first sentence of the first chapter of her 2012 memoir. Read more
---
Tomorrowland scribes talk writing female characters; George Clooney addresses moderation vs. censorship
(May 23, 2015 | The Mary Sue) - In a recent interview with Vulture, Tomorrowland co-writer Damon Lindelof, director Brad Bird, and star George Clooney managed to make me more hype for the film than Clooney's flying bathtub ever could. Read more
---
Women are silenced online, just as in real life. It will take more than Twitter to change that
(April 23, 2015 | The Guardian) - witter's new measures to control bad behaviour are a good start in tackling the abuse that is driving women away from speaking out online.
But commenting on the news remains an adversarial pursuit that many women shun, so ways of managing it need serious rethinking if media companies hope to increase their audience engagement. Read more
---
Forbidden Voices
Forbidden Voices from Women Make Movies on Vimeo.
(Source: Women Make Movies) - Their voices are suppressed, prohibited and censored. But world-famous bloggers Yoani Sánchez, Zeng Jinyan and Farnaz Seifi are unafraid of their dictatorial regimes. These fearless women represent a new, networked generation of modern rebels. In Cuba, China and Iran their blogs shake the foundations of the state information monopoly, putting them at great risk.
---
Target rejects gender labels for toy sections after consumer outcry
By Rebecca Ruiz
(Aug. 10, 2015 | Mashable) - Target is abandoning a practice that it believes sends the wrong message to its customers — and some of them are threatening to stop shopping at the retail chain as a result.
In a blog post published Friday, the retailer announced that it will stop suggesting some products based on a shopper's gender in sections like toys, entertainment and home. Read more
---
Women underrepresented in media industries
(Aug. 4, 2015 | Florida International University) - A new look at studies of women and media shows all communications industries are out of step with the U.S. population.
The extensive analysis of data by the Lillian Lodge Kopenhaver Center for the Advancement of Women in Communication at Florida International University covered the decade from 2005-2015 on the role and status of women in the nation's major communications and journalism industries. Read more
---
Internet harassment and online threats targeting women: Research review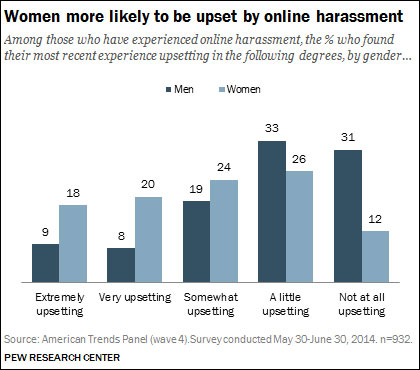 (July 13, 2015 | Journalist's Resource) - Online harassment and threats are not a new phenomenon, but the degree to which these are directed at women and girls has begun to receive increased attention from news media, academia and law enforcement. Read more
---
15 of the Emmys' 18 leading actress nominees are over 35
By Zeba Blay
(July 17, 2015 | HuffPost Women] - This year's Emmy nominations included surprises, wearyingly predictable nods, and a few glaring snubs, but one of the most striking things about the nominations had to do with age. Of the 18 leading actress nominees across comedy, drama, and mini-series, 15 of them are over the age of 35. Read more
---
The justice Bill Cosby's accusers can't receive
By Spencer Kornhaber
(July 28, 2015 | The Atlantic) - Who still defends Bill Cosby? After newly unsealed depositions revealed that the comedian admitted to acquiring sedatives to give to women he wanted to have sex with, his longstanding backer Whoopi Goldberg recanted her support for the man accused of dozens of rapes over the years. The singer Jill Scott, too, said she was wrong when she suspected a media conspiracy against him. Read more
---
The bizarre celebration of 'Unplanned Parenthood'
By Olga Khazan
(July 29, 2015 | The Atlantic) - Following the release a series of pro-life sting videos targeting Planned Parenthood, Republican senators are threatening to defund the family-planning provider. A vote on their bill to strip Planned Parenthood of federal funding—which accounts for 40 percent of the organization's budget—could come as early as Monday. Read more
---
The unbelievable I am Cait
By Spencer Kornhaber
(July 26, 2015 | The Atlantic) - How extraordinary is Caitlyn Jenner's story? Midway through the first episode of E!'s miniseries I Am Cait, her stepson-in-law Kanye West answers the question in the manner that only he can: "This is one of the strongest things that have happened in our existence as human beings that are so controlled by perception." Read more
---
Exposing companies that pay women less than men
By Edward Delman
(July 16, 2015 | The Atlantic) - It's often considered gauche to ask people about their salaries, but the British government is planning to do just that. In a bid to combat the gender pay gap, Prime Minister David Cameron announced on Tuesday that his government will institute a measure requiring companies with more than 250 employees to publicly disclose information on the average pay of their male and female workers. The move, the prime minister hopes, "will cast sunlight on the discrepancies and create the pressure we need for change, driving women's wages up." Some critics believe he's overestimating the power of that sunlight—and underestimating the structural inequities behind such discrepancies in the workplace. Read more
---
Why women shouldn't have to act like dudes at work
By Bourree Lam
(July 27, 2015 | The Atlantic) - When it comes to gender equality in the workplace, the research on its economic benefits is clear: Equality can boost profits and enhance reputation. And then there's also the fact that it's more fair. But the progress of women in the workplace is so far inadequate: Women are woefully underrepresented in executive positions, the pay gap persists, and the motherhood penalty is very real. Read more
Pixar successfully sold a movie about a girl's emotions in an industry that doesn't always seem concerned with girls' minds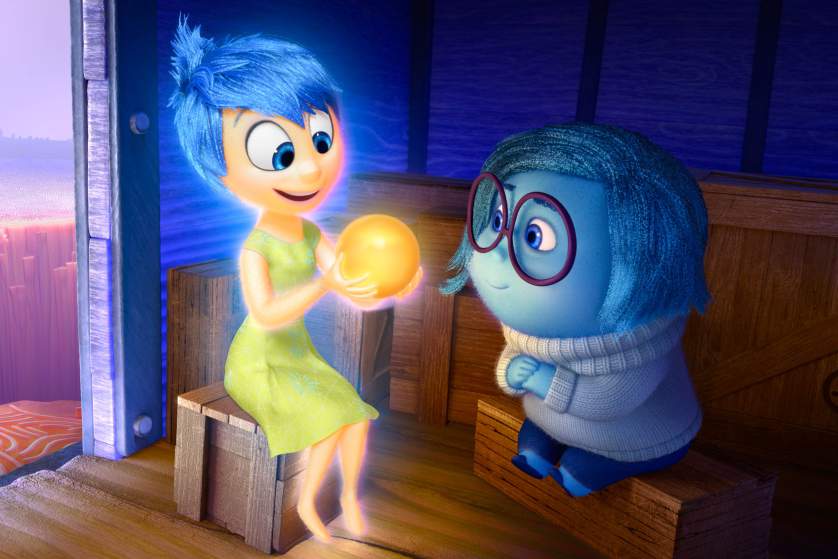 By Eliana Dockterman
(June 22, 2015 | Time ) - Jurassic World may have bested Inside Out at the box office this weekend, but the Pixar animated movie set a different record. Inside Out had the highest-grossing opening weekend of any original film — a movie that wasn't based on a book or comic book and that wasn't a sequel. Read more
---
8 sad truths about women in media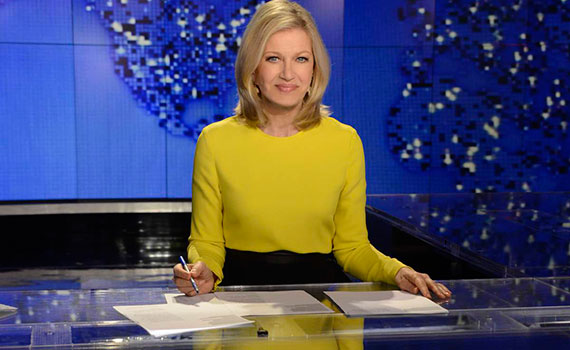 By Charlotte Alter
(June 4, 2015 | Time) - The Women's Media Center's annual report is out, and the status of women in news and entertainment is as bleak as ever. Little progress has been made in most areas, and there are some places—like sports journalism—where women have actually lost ground. Representation of women in sports journalism dropped from 17% to 10% last year. Read more
---
Less than a third of the Academy's new members are minority female
By Matt Donnelly
(June 26, 2015 | The Wrap) - With continued scrutiny of its overwhelmingly white, male membership, the organization that votes on the Academy Awards admitted less than a third non-white or female members this year, according to a count by TheWrap. Read more
---
Sandra Bullock: "It's open hunting season in how women are attacked" in media
By Lorena O'Neil

(July 2, 2015 | Hollywood Reporter) - "We are harming girls and women in a way, at a speed, that it's scaring me."

Sandra Bullock is tired of how women are portrayed in the media, and she spoke up about it in a new interview while promoting Minions. Read more
---
With women on stage, Apple's WWDC finally reflects the Future Of tech
It took them way too long though
(June 8, 2015 | ReadWrite) - The first forty minutes of Apple's Worldwide Developers Conference stayed on the race-and-gender script past events have established, with one white man, Apple CEO Tim Cook, handing off to another white man, Apple executive Craig Federighi, who handed it off to another white man, Billy Bramer of Epic Games. Read more
Related Stories
- 5% of fortune 500 companies are led by women (The Washington Post | June 4, 2015)
- A woman will appear on redesigned $10 bill in 2020 (The Washington Post | June 17, 2015)
---
Mashable: 'Despite being a woman' isn't the best way to start a compliment, Narendra Modi
By Megan Specia
(June 8, 2015 | Mashable) - Indian Prime Minister Narendra Modi had a foot-in-mouth moment during a joint event with Bangladeshi Prime Minister Sheikh Hasina on Sunday when he applauded her moves to combat terrorism "despite being a woman." Read more


---
Round-up: Top headlines on female film directors and female characters
- 9 female film editors you can thank for your favorite action flicks (Source: MTV)
- 'Spy' Director Paul Feig on 'Ghostbusters,' Sexist backlash and how to write great roles for women (Source: Indie Wire Blog)
- Are male leads in romantic movies always older than their female co-stars? (Source: Digital Spy)
- The Mary Sue Interview: Gamechanger's Mynette Louie on changing Hollywood from the Inside Out (Source: The Mary Sue)


---
Round-up: Top headlines on #Feminism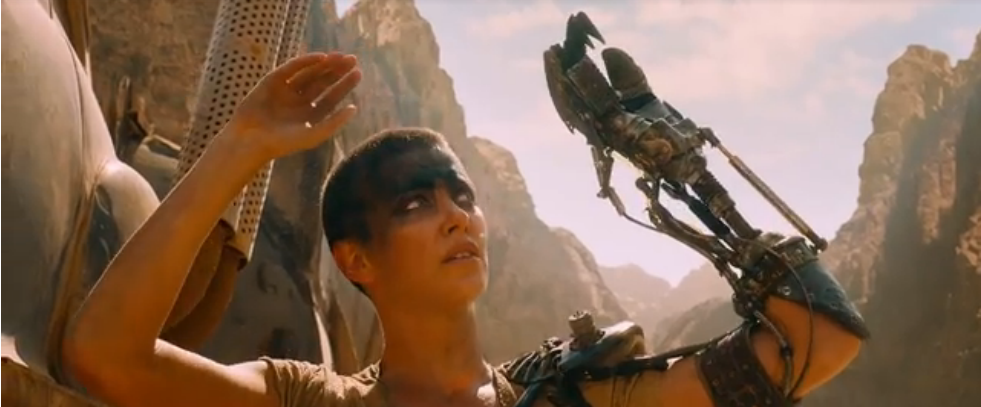 - Anti-feminists call for boycott of 'Mad Max: Fury Road,' citing feminist agenda (Hollywood Reporter | May 14, 2015)
- The ecofeminism of Mad Max (Bitch Media | May 22, 2015)
- Joumana Haddad talks erotica, atheism, and feminism in the Middle East (Bitch Media | May 21, 2015)
- Shonda Rhimes speaks up for feminism at Global Women's Rights Awards (Entertainment Weekly | May 19, 2015)


---
Newsweek: Twitter hashtag #KillAllWhiteMen sparks firestorm
By Paula Mejia
(May 23, 2015 | Newsweek) - A woman in the U.K., Bahar Mustafa, has ignited a virtual firestorm after she tweeted out controversial hashtags, including #KillAllWhiteMen and #Misandry, and blatantly excluded white people and men from diversity events at Goldsmiths, University of London. Her outspokenness has prompted petitions, harassment, death threats, organized calls for her resignation, an abundance of crude and unusual comments on Reddit and now a formal investigation from authorities at Scotland Yard. Read more
---
More outrage at latest depiction of rape on 'Game of Thrones'
By Dave Itzkoff
(May 19, 2015 | The New York Times ) - A rape scene in Sunday's episode of "Game of Thrones" has brought renewed criticism to this popular HBO fantasy series, which has previously drawn fire for what some viewers believe is its frequent and callous depiction of sexual violence. Read more
---
Al Jazeera America faces $15M anti-semitism, gender discrimination lawsuit
(April 29, 2015 | BreitBart.Com) - Matthew Luke, Al Jazeera America's (AJA) former director of media and archive management, was fired because he complained about his boss's constant "anti-American and anti-Semitic rants," a new lawsuit alleges. Read more
---
Nada's Revolution


A film by Claudia Lisboa
(Source: Women Make Movies) - A coming of age story in the wake of the Arab Spring, NADA'S REVOLUTION is an intimate portrait of a young, post-revolution Egyptian woman fighting for her freedom and independence in a society caught between old traditions and modernization. Read more
---
On Equal Pay Day, Media Highlight Importance Of Addressing Gender Pay Inequality
In Contrast, Right-Wing Media Have Consistently Dismissed Pay Gap As "Meme," "Myth"
By Alexandrea Boguhn
(April 14, 2015 | Source: MediaMatters.Org) - Click here to read the report.
---
Guyland: Where boys become men
(Source: Media Education Foundation) - In this powerful new film based on his bestselling book, sociologist Michael Kimmel maps the troubling social world where boys become men — a new stage of development he calls "Guyland." Arguing that the traditional adult signposts and cultural signals that once helped boys navigate their way to manhood are no longer clear, Kimmel provides an astonishing glimpse into a world where more and more young men are trying desperately to prove their masculinity to other young men — with frequently disastrous consequences for young women and other young men. Click here for more details
---