Instagram is right to censor Chelsea Handler
By Charlotte Alter
(Oct. 31, 2014 | Time ) - It's Halloween, which means it's the perfect time to stir up a smoking hot gender-politics brouhaha in the Internet cauldron. This time, it's over comedian Chelsea Handler's nipples, and whether she should be able to post pictures of them on Instagram. Read more
---
How media critic Anita Sarkeesian turned Stephen Colbert into a feminist
By Soraya Nadia McDonald
(Oct. 30, 2014 | The Washington Post ) - "As a man, am I allowed to be a feminist?" Colbert asked.
Sarkeesian: "Do you believe that women should have equal rights to men?"
Colbert: "Sure."
Sarkeesian: "And that we should fight for those rights?"
Colbert: "Sure."
Sarkeesian: "Great. Then you're a feminist." They shook on it, just to seal the deal.
Related Article
Online misogyny levels up as Gamergate targets Gawker by Amanda Marcotte (Slate.Com | Oct. 24, 2014)
Related article
It's game over for 'Gamers' by Anita Sarkeesian (The New York Times | Oct. 28, 2014)
---
Women Rise in Sci Fi (Again)
By Rose Eveleth
(Nov. 5, 2014 | The Atlantic) - In February of this year, Ann Leckie's book Ancillary Justice won a Golden Tentacle Award from The Kitschies—an award that celebrates "the year's most progressive, intelligent and entertaining works that contain elements of the speculative or fantastic." Leckie was elated. The Kitschie trophy is a hand-sewn stuffed tentacle of sorts, and it sits proudly on Leckie's mantle. "I was like, 'Oh that's really wonderful, how could anything be more validating,'" she says. "I love my golden stuff tentacle with the sparkly pom poms." Read more
---
How women use fashion to assert their power
By Vanessa Friedman
(Oct. 28, 2014 | The New York Times) - Of all the candidates running in next Tuesday's American midterm elections, only one, it seems to me, really has Halloween potential — which is to say, only one has succeeded in identifying herself closely enough with a specific sartorial semiology that a Pavlovian association is created in a viewer's mind. See the garment, think the person. Read more
---
SNL adds black woman to cast from writers room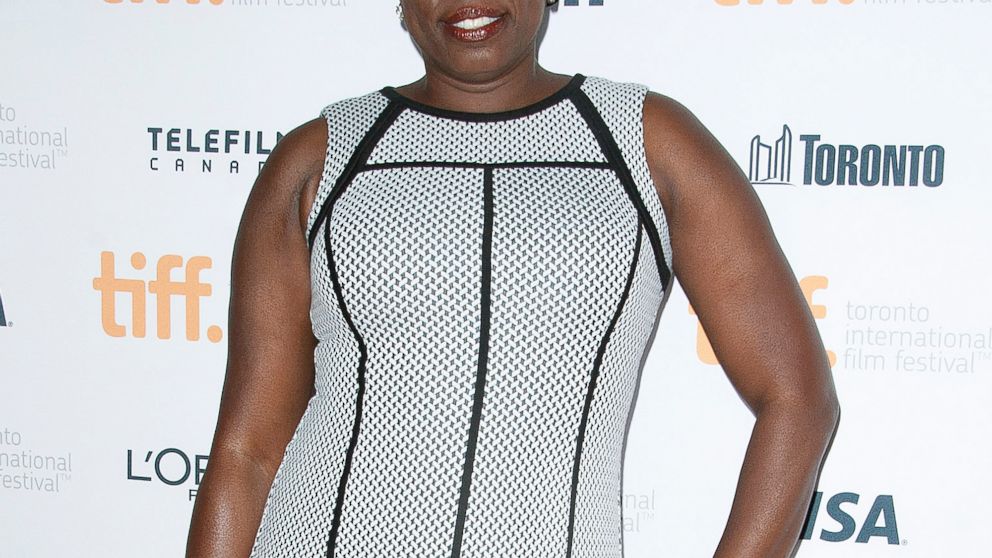 (Oct. 21, 2014 | ABC Newsvia AP) - "Saturday Night Live" is giving its on-screen diversity another boost. NBC says the comic institution is adding Leslie Jones to its cast. The African-American comedian wins her on-camera role after serving as a writer on the show last season. Read more
---
#YesAllMen: Online harassment isn't just a women's issue — it hurts guys, too
By Caitlin Dewey
(Oct. 22, 2014 | The Washington Post) - A whopping 4 in 10 Internet users have personally experienced online harassment, according to a new report from Pew Research Center that casts new light on the exact breadth, and depth, of the cyberbullying problem — and new doubt on the inherent good/evil of Internet-enabled humans. Read more
---
Airing dirty lingerie: the sellout show telling the stories of Muslim American women
Homa Khaleeli
(Oct. 23, 2014 | The Guardian) - "One of the roles I auditioned for was 'Terrorist No 2's girlfriend,'" Aizzah Fatima admits, laughing. The former Google employee, in London with a one-woman play, had dreamed of being an actor since seeing her first play at 13. But growing up in a Pakistani American family in Mississippi, it seemed an unlikely ambition. And it wasn't until she moved to New York to study that she joined the American Academy of Performing Arts – only to find herself immediately typecast after finishing her training. Read more

---
In 1938, L.A. woman went to jail for wearing slacks in courtroom
(Oct. 23, 2014 | L.A. Times) - Kindergarten teacher Helen Hulick made Los Angeles court history — and struck a blow for women's fashion — in 1938. Hulick arrived in downtown L.A. court to testify against two burglary suspects. But the courtroom drama immediately shifted to the slacks she was wearing. Judge Arthur S. Guerin rescheduled her testimony and ordered her to wear a dress next time. Read more
---
'Femvertising' works: Women buy from brands with pro-female messages
(Oct. 10, 2014 | AdWeek) - What makes a woman more likely to chose one brand over another? A new SheKnows Fem-vertising Survey found that 52 percent of women admitted to buying a product because they liked how the marketer and its ads presented women, and 43 percent said it made them feel good about supporting the brand. Also, only a quarter of the 628 women polled said they'd keep using a product if they didn't like how women were portrayed in its ads. Read more

---
Aziz Ansari is better than most celebrities at talking about feminism
By Amanda Marcotte
(Oct. 7, 2014 | Slate) - The latest celebrity to jump eagerly on the feminism train is a man, Aziz Ansari. The actor and comedian was on The Late Show with David Letterman Monday night, where he made an aggressive case for feminism. Read more
Related Story:
It's not just you. Feminism does seem to be getting weirder. (Oct. 13, 2014 | Time)

---
Amy Poehler's Smart Girls site is acquired by a giant media company. So now what?
By Soraya Nadia McDonald
At first glance, Legendary, the media and production company founded by Thomas Tull, seems like a wish fulfillment factory for teenage American boys.
Read more

---
Photo illustration by Ellie Skrzat. Photos by Mario Anzuoni/Reuters, STR New/Reuters, and IRNA/AFP/Getty Images.

What Diane Sawyer, Katie Couric, and Christiane Amanpour can't teach us about women in TV news
By Amanda Hess
(Sept. 29, 2014 | Slate) - Soon after the Today show debuted on NBC in 1952, inaugural host Dave Garroway acquired a sidekick to inject some lightness into his morning news talk show: a diaper-wearing chimpanzee named J. Fred Muggs. The chimp retired from the sofa five years later, but it took an additional 17 for a human woman to finally eclipse Muggs' legacy as the show's No. 2 primate. Read more


---
Why the Taliban fears teenage girls
By William Dobson
(Oct. 10, 2014 | Slate) - Pakistan is a beautiful country that often bleeds with the most horrible news. Yesterday was no exception, as word spread that Malala Yousafzai, a 14-year-old girl and well-known advocate for female education, had been shot in the head and neck on her way home from school. Read more
"We need to talk": Terrible name, good show
By Amanda Hess
(Oct. 1, 2014 | Slate) - Midway through last night's premiere of We Need to Talk—CBS Sports Network's new hour-long weekly talk show that's produced and directed by women, and exclusively stars female athletes, journalists, and commentators—WNBA player Swin Cash sat on the set's couch and offered her opinions on domestic violence in the NFL. Read more


---
'Are you a feminist?' — the question more and more female celebrities are asked
By Jessica Contrera
(Sept. 26, 2014 | The Washington Post) - 'Do you consider yourself a feminist?" This question is being posed to female celebrities more frequently than ever. In between Tell us about your new album! and What are the downsides of being a superstar? it comes out, some say, like a double-edged sword. Read more

Related Story:
Celebrity feminist identification has reached peak meaninglessness (Slate | Oct. 1, 2014)
---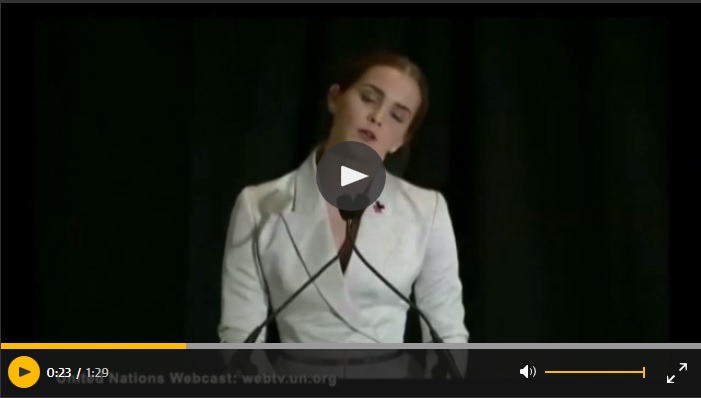 Emma Watson's UN speech: Gender equality is a men's issue too
(Sept. 22, 2014 | The Guardian) - The UN Women's goodwill ambassador, Emma Watson, has launched the United Nation's HeForShe campaign by inviting men to take part in the global fight for equality. The Harry Potter actress told an audience of UN delegates that men, too, must take action against sexism around the world, and the fight for feminist ideals must not be confused with 'man-hating.' Watch the video.
Related Article:
The Emma Watson nude photos hoax shames our 'news' culture (The Guardian | Sept. 24, 2014)
---
Geena Davis Institute study shows gender gap in film/TV is prevalent worldwide
By Michelle Lanz
(Sept. 23, 2014 | 89.3 KPCC) - Geena Davis is more than an actress, she's an advocate for gender equality in film and TV. The Geena Davis Institute on Gender in Media just released new data showing that women aren't just getting a short shrift here in the U.S., but in movies all around the world. Read more
Related Article:
Women are underrepresented in political roles portrayed in entertainment media (Politico | Sept. 29, 2014)


---
Watch Spike Lee's Mo'ne Davis Documentary, I Throw Like a Girl
By Yesha Callahan
(Oct. 23, 2014 | The Root) - Earlier this summer Mo'ne Davis became America's sweetheart during the Little League World Series. Davis became the first girl to pitch a shutout in the history of the series, and the Philly native proved that throwing like a girl isn't a bad thing after all. Read more
---
Why too few women work at senior levels in broadcasting
By Roy Greenslade
(Oct. 21, 2014 | The Guardian) - The dearth of women working at senior levels in the media is largely due to cultural factors that continue to favour men, according to three women giving evidence today to the lords select committee on communications. Read more

---
By removing photos of childbirth, Facebook is censoring powerful female images
By Milli Hill
(Oct. 22, 2014 | The Guardian) - I say "a woman giving birth", what is the first image that comes into your head? Give me details: is she upright or on her back, covered or naked, calm or in distress? What are her surroundings? Who attends her and are they touching her? Who is delivering her baby? Read more

---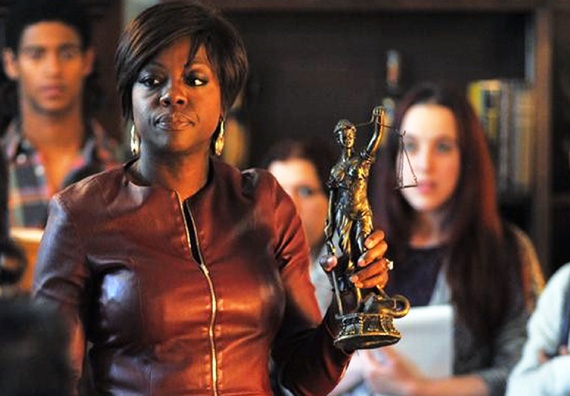 TV's renaissance for strong women is happening in a surprising place
By Kevin O'Keeffe
(Oct. 9, 2014 | The Atlantic) - Viola Davis's performance in ABC's How to Get Away With Murder thrills in so many ways. The arch of her brow. The quiver in her voice. "Read more




---
Feminist critics of video games facing threats in 'GamerGate' campaign
By Nick Wingfield
(Oct. 15, 2014 | The New York Times) - Anita Sarkeesian, a feminist cultural critic, has for months received death and rape threats from opponents of her recent work challenging the stereotypes of women in video games. Bomb threats for her public talks are now routine. One detractor created a game in which players can click their mouse to punch an image of her face. Read more
Note: It was one of the most emailed stories on the New York Times site on Oct. 16, 2014.


Related Article:
The only guide to Gamergate you will ever need to read (Oct. 14, 2014 | The Washington Post)


---
This isn't new: Venus and Serena have endured nasty insults throughout their careers
By Danielle Belton
(Oct. 20, 2014 | The Root) - Over the weekend, Russian tennis chief Shamil Tarpischev apologized for calling Venus and Serena Williams "the Williams brothers"—the least-funny insult in what for the Williamses has been a career filled with unfunny, sexist and racist insults for the sisterly titans of professional women's tennis. Read more
---
Gamergate and how Internet users think about gaming and harassment
By Alyssa Rosenberg
(Oct. 23, 2014 | The Washington Post) - I will have some more thoughts on the new Pew Research Center study on online harassment tomorrow. But I thought it was worth discussing the survey's findings on gaming and harassment separately given the ongoing tsuris over Gamergate. Read more
---
Why we need to celebrate the many great women of SNL
By Nell Scovell
(Oct. 23, 2014 | Time) - On Monday evening, Tina Fey dedicated her Elle Women in Hollywood award to "sweet Jan Hooks," who had died two weeks earlier, at the age of 57. Read more
---
Seriously? This Is what passes for feminism in America
By Karin Agness
(Oct. 23, 2014 | Time) - On Tuesday, I listened to Malala Yousafzai speak at the Forbes Under 30 Summit on her work fighting for girls' education. Malala was shot in the head on October 9, 2012, by the Taliban for her outspoken views. She survived. But many girls don't. Read more
---
Amy Landecker and Jeffrey Tambor in Amazon's "Transparent." (Amazon Studios)


In 'Transparent,' Jill Soloway argues that transgender rights are women's rights
By Alyssa Rosenberg
(Sept. 26, 2014 | The Washington Post) - "I've been writing about misogyny for 20 years and trying to understand what femininity means for my entire career," Jill Soloway, who created Amazon's new show "Transparent," told me in Los Angeles in July. "On 'Six Feet Under,' [massage therapist] Brenda was palling around with a sex worker. And [teenager] Claire was trying to figure out if she was a lesbian. And same thing in 'Afternoon Delight.' " Read more
---
Shamed, flamed, harassed: What it's like to be called fat online
By Anna North
(Oct. 3, 2014 | The New York Times Blog) - Search for the word "fat" on Twitter and you'll likely find a torrent of criticisms, insults, and jokes at overweight people's expense. Now researchers have undertaken such an experiment in a much more systematic way, across a variety of platforms — and what they've found may give the public health community a look at the reality of being overweight online. Read more
---
Sure, Australia is a sexist place. But we have some serious competition
By Van Badham
(Sept. 25, 2014 | The Guardian) - Australia's reputation for a political culture of sexist piggery precedes itself: this is, after all, a country where a male prime minister who refers to the female electorate as "housewives doing the ironing" also appoints himself minister for women, or where a male senior minister publicly goes on TV to say abortion causes breast cancer. Read more
---
Nancy Honey about "100 leading ladies exhibition":


I wanted to discover these amazing, strong women that no-one had ever heard of
By Harriet Minter
(Sept. 26, 2014 | The Guardian) - The first time I meet Nancy Honey she's surrounded by packing boxes and bubble wrap. She's on the move from her house in south London to a flat in the heart of the City, downsizing and questioning what she'll be able to fit into her new home. Read more
---
Media's portrayal of "basic" women harmful to feminism
By Jana King
(Sept. 30, 2014 | The Daily Reveille) - In the Fall 2014 edition of Legacy Magazine, writer Logan Anderson gave LSU ample opportunity to discuss the "basic bitch" epidemic. But instead of seeing this as an opportunity to critically analyze our application of the term, we laughed at the use of Kreayshawn lyrics and shrugged it off. Read more


---
The hidden threat against women in media
By Peta Krost Maunder
(Sept. 22, 2014 | The Media Online) - It is hard to imagine the extent of abuse and harassment that women in the media experience in the workplace. Peta Krost Maunder reports on the most comprehensive international research done in this field. Read more
---
Exposing hidden bias at Google
By Farhad Manjoo
(Sept. 24, 2014 | The New York Times) -
Google, like many tech companies, is a man's world. Started by a pair of men, its executive team is overwhelmingly male, and its work force is dominated by men. Over all, seven out of 10 people who work at Google are male. Read more
---
Women's views on N.F.L. dim in wake of domestic violence cases
By Ken Belson
(Sept. 17, 2014 | The New York Times) - This time of year, families throughout the Chicago area schedule their weekends around the Bears. Nearly half the city's televisions tune in to Bears games when they play, and an empty seat is rarely seen at Soldier Field. Read more
---