ESQUIRE magazine promotes male mentorship
By Stuart Elliott
(Sept. 11, 2014 | The New York Times) - ESQUIRE magazine is teaming up again with Madison Avenue for a new cause-marketing initiative, seeking to encourage more adult men to mentor boys and young men. Read more
---
Behold the power of #hashtag feminism
By Jessica Bennett
(Sept. 10, 2014 | Time) - At the time, the ad campaign — modeled on efforts to curb drunk driving — was considered shocking. It was 1994, the year that OJ Simpson would be arrested for murder, his history of domestic abuse exposed. Read more
---
The Last Amazon
By Jill Lepore
(Sept. 22, 2014 | The New Yorker) - The Wonder Woman Family Museum occupies a one-room bunker beneath a two-story house on a hilly street in Bethel, Connecticut. It contains more than four thousand objects. Their arrangement is higgledy-piggledy. Read more
---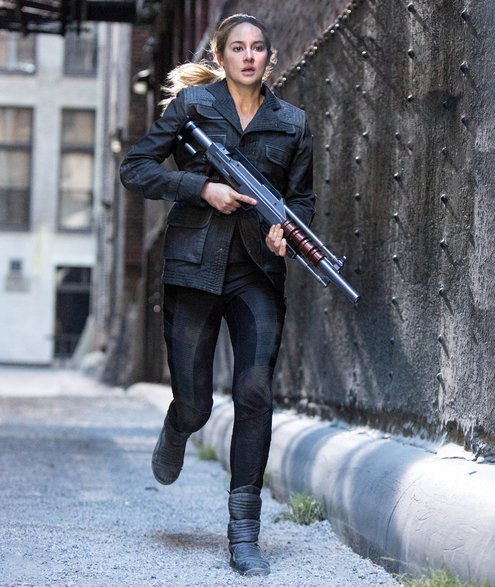 Hollywood is refocusing on the gender role?
By Brooks Barnes
(Sep. 8, 2014 | The New York Times) - Hollywood has long known that women are better customers than men. It's right there in the annual reports from the Motion Picture Association of America: Moviegoing in the United States and Canada was 52 percent female last year. Just as it was five years earlier. Read more
Related Story:
Women get in on the action in video games
---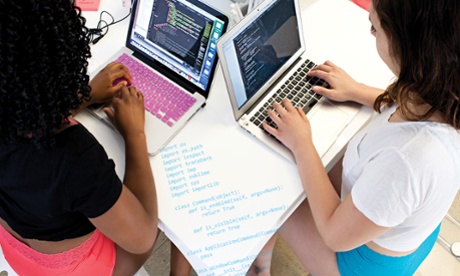 Female coders modelling underwear while they work: sexist or empowering?
By Lotti O'Conor
(Sept. 5, 2014 | The Guardian) - In case you missed it, the tech community has got its knickers in a twist, if you'll pardon the pun, over the latest lookbook from Dear Kate lingerie. The photographs feature female tech professionals going about their business while modelling the brand's underwear (and not a lot else.). Read more
---

So women aren't funny? Well, Joan Rivers had the last laugh, guys
By Barbara Ellen
(Sept. 6, 2014 | The Guardian) - Joan Rivers's death was a shock – she seemed like one of those performers who'd live into their 100s, if only to spite her enemies. Now the plaudits are rolling in, about her spitfire one-liners and devilish wit. But this being the era of the keyboard iconoclast, there's also censure and hatred, much of it focusing on her recent remarks that Palestinians "deserved to be dead." Read more
---
How to shoot images of powerful women and vulnerable men
By Solve Sundsbo
(Sept. 5, 2014 | The Guardian) - A shoot is a collaboration. There's the stylist, make-up artist, hairdresser, assistants, set designers, clients, and input from the magazine if it's editorial. Read more

Related Topic:
United front: breasts without the airbrush (The Guardian | Sept. 5, 2014)
---
High schooler forced to wear 'Shame Suit' as punishment for short skirt
(Sept. 8, 2014 | Think Progress) - A Florida mother is outraged that her teenage daughter was forced to a wear a so-called "shame suit" — a public punishment for violating the dress code — on her third day at a new high school. She's threatening to file a complaint with a federal agency, saying that her daughter's privacy rights were violated when school administrators broadcast her dress code infraction to the rest of her peers. Read more
---
Women, guns and the NRA ad
By Boer Deng
(Aug. 22, 2014 | Slate.Com) - This week the NRA debuted the first ad in a campaign against Michael Bloomberg, who has poured millions of his fortune into gun control efforts, and pledged in April to contribute $50 million more through his group Everytown for Gun Safety. The spot stars a trim blonde woman driving a truck through simulated American heartland hills and suburb, while the female voiceover paints Bloomberg as an out-of-touch liberal elite who wants to trample on Americans' right to defend themselves, along with their rights to eat and drink what they want. Read more


---
Till death do us part: The Post and Courier's seven part multimedia series on domestic violence
Source: The Post and Courier
Related Article
Brutal images of domestic abuse on our social media feeds bring the issue closer to home (The Guardian's The Women's Blog | Aug. 19, 2014)
---
Leadership: NBC News President rouses the network
By Bill Carter
(Aug. 24, 2014 | The New York Times) - In her first year as president of NBC News, Deborah Turness received one message loud and clear: Welcome to the feeding frenzy. Read more
---
How ABC casts the diversity net wider for stars and talent
By Lisa Campbell
(Aug. 17, 2014 | The Guardian) - Growing up in an immigrant Korean family in New York, Keli Lee rarely saw herself reflected on screen. "It was just something that existed and was never questioned because we wanted to assimilate as quickly as possible, so we consumed as much American culture as possible." Read more
---
There's no think pink: How the color is being reclaimed
By Priya Elan
(Sept. 10, 2014 | The Guardian) - From Barbie's lipstick shade to thousands of chick-lit covers, from gooey Mother's Day cards to the wasteland of toys for girls, the colour pink has traditionally indicated a certain stratum of feminine experience. Read more
---
There's no comparing male and female harassment online
By Soraya Chameli
(Sept. 9, 2014 | Time) - News about cyber-misogyny has steadily increased during the past year, since the publication of Amanda Hess' "Why Women Aren't Welcome on the Internet," but many people challenge the notion that women's online harassment is a matter of specific and particular concern. Read more
---
Facebook under fire from drag queens over 'real-name' rule
By Amanda Holpuch
(Sept. 13, 2014 | The Guardian) - Many in the drag-queen community are up in arms over a Facebook requirement that user accounts must be operated under "real names."
The performers say Facebook has forced them to use their legal names if they want to continue to access and use their accounts. Read more
---
Sugar, Spice and Guts
By A. O. Scott and Manohla Dargis
(Sept. 3, 2014 | The New York Times) - Girls grow up on big and little screens, and sometimes the thinking about girls and girlhood grows, too. Inspired by Richard Linklater's "Boyhood" — a magnificent film that tells the story of a boy's life from 6 to 18 — we are taking a look at how girls are growing up in the movies. Read more

---
The naked celebrity hack: An outstanding example of sexism
By Hadley Freeman
(Sept. 1, 2014 | The Guardian) - Well, Fiona, I could, I guess, regale you with the usual guff about pointy-toed flats and midi-length skirts, and all that would be true, to a certain point. But I think we know that the biggest fashion trend, really, for women – now and always – is no clothes at all: it's having stolen naked photos of yourself leaked all over the internet. It's like the story of the emperor's new clothes all over again, if the emperor was harassed by sex pests and thieves and humiliated on an international level. Read more
Related Articles:
What's Wrong With Checking Out Stolen Nude Photos of Celebrities (The Atlantic | Sept. 1, 2014)
Inside AnonIB, Where Hacking Is a Sport and Women's Bodies Are the Prize | (Slate.Com | Sept. 3, 2014)
---
Why the most successful organizations have women and millennials in charge
By Samantha Cole
(August 5, 2014 | Fast Company) - Gender and generational gaps have recently become big buzz words in the business world. According to a new study, it's not a passing trend: Having millennials and women in leadership positions directly correlates with the success of a company. Read more
---
For women and minorities, advocating for diversity has a downside
By Jena McGregor
(July 23, 2014 | The Washington Post) - In corporate America, diversity is about as controversial as motherhood and apple pie. CEOs love to tout the number of women in their upper ranks. Human resource departments like to trumpet their diversity programs in glossy reports. Read more
---
Women tweet sexy selfies to prove that 'feminists aren't ugly,' kind of miss the whole point
(Aug. 9, 2014 | The Washington Post) - A hashtag called #FeministsAreUgly started trending on Twitter this week. Assuming that the hashtag was created in earnest, presumably by a misogynistic troll, many feminists on Twitter decided to tweet cute selfies proving him wrong . . . Read more

Related Story:
Rebranding feminism
---
Women, misogyny and the internet: beyond a Mary Beard prize
By Helen Lewis
(Aug. 8, 2014 | The Guardian) - An early meme claimed "there are no girls on the internet". The idea was that even the smaller number of users who identified as female were really male; they just hoped that posing as women would get them favourable treatment. Read more
---
Stephen Smith's suspension, Women Against Feminism, and blame
By Alexandra Petri
(July 31, 2014 | The Washington Post) - People are not weather. Let me explain. One of the constant frustrations of being a live human is that you cannot actually control how other people behave toward you. And if people tell you that you can, those people are either liars or wizards. Read more
---
An NPR host on balancing career and family as a woman of color
(July 26, 2014 | National Journal) - I thought the telephone interview was going so well: The woman was mature, had taken care of kids of different ages, and even (bonus points!) had experience with twins. Read more
---
Under Armour heads off the sidelines for a campaign aimed at women
(July 30, 2014 | The New York Times) - Advertising for Under Armour tends to feature elite athletes competing on fields, but to promote its women's line the athletic apparel brand has a new commercial starring a nonathlete. Read more
---
Why educating women is so important to development
By Gwen Moran
(Aug. 7, 2014 | Fast Company) - On any given day, Shiza Shahid might be meeting with a head of state to talk about education funding or having a conversation with a tech entrepreneur about the latest innovations in education. If she's not there, she might be on an airplane headed to a region where girls are not permitted to be educated. Read more
---
An all-women sports talk show on CBS
(Aug. 11, 2014 | Self.Com) - This fall, CBS Sports will make history when it debuts the first all-female sports talk show. Not only will the entire cast consist of women, but all the producers and directors will be female as well. Yes. To all of this. Read more
---
First female winner for Fields maths medal
By Jonathan Webb
(Aug. 12, 2014 | BBC News) - An Iranian mathematician working in the US has become the first ever female winner of the celebrated Fields Medal. In a landmark hailed as "long overdue", Prof Maryam Mirzakhani was recognised for her work on complex geometry. Read more
---